Biden at N.Y. fundraiser: "I'm running because democracy is at stake"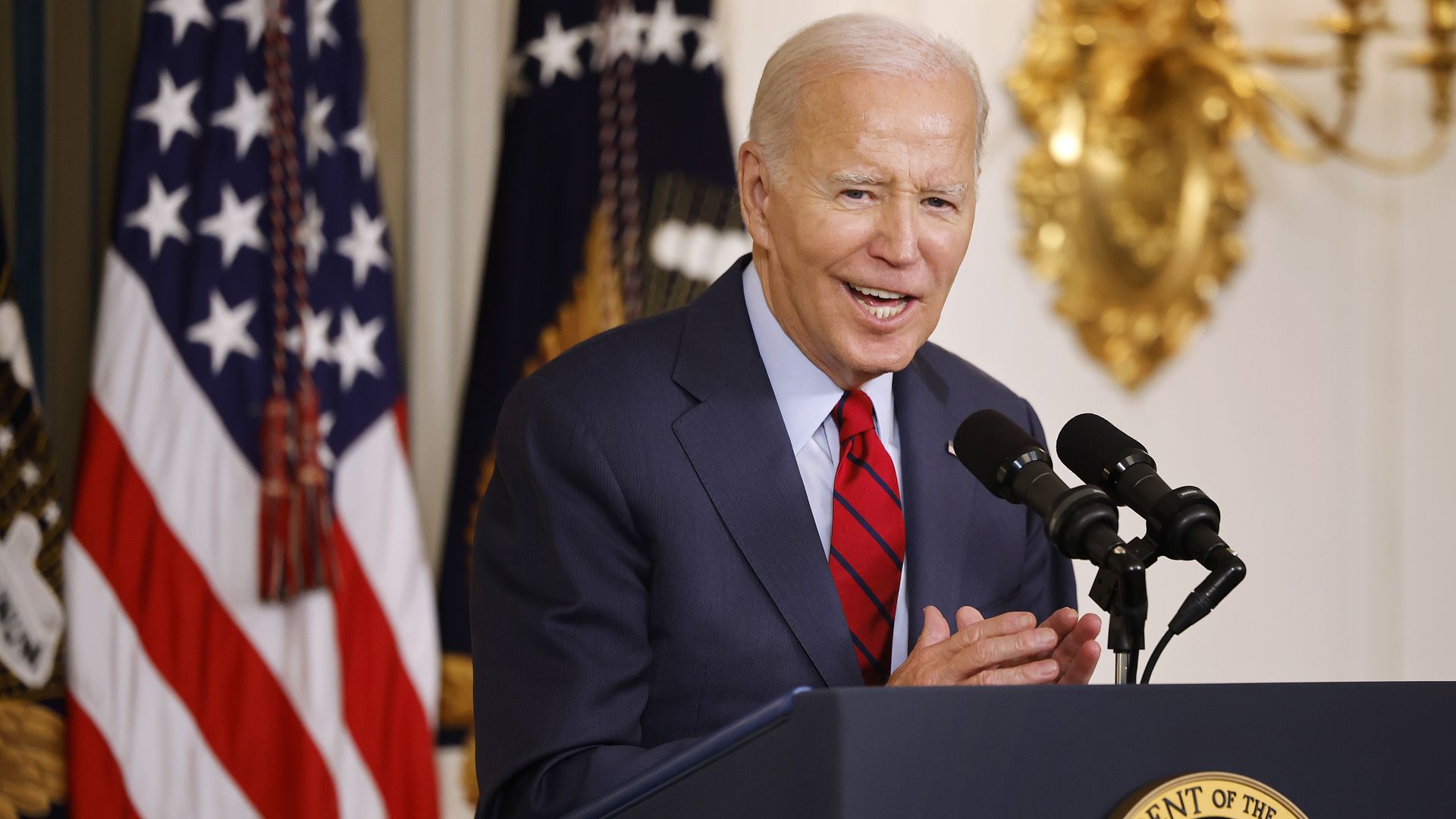 President Biden at a New York City fund-raising trip on Monday evening outlined why he's running for re-election and addressed concerns about his age.
Driving the news: "A lot of people seem focused on my age," the 80-year-old president said, per a pool report from the Broadway fundraiser. "I get it believe me, I know it more than anyone.
But he said he"knew what to do" to combat COVID and when Russian military forces launched a full-scale invasion of Ukraine.
"That's why I'm running," he said. "I'm running because democracy is at stake," he added, pointing to his closest 2024 election rival, 77-year-old former President Trump.
"Because 2024 democracy is on the ballot once again. And let there be no question: Donald Trump and his MAGA republicans are determined to destroy American democracy. And I will always defend, protect and fight for our democracy."
The big picture: Multiple polls show voters are more concerned about Biden's and mental and cognitive health than they are about Trump, despite there being only three years difference between them.
A CBS News/YouGov poll published over the weekend found only 34% of registered voters believed he'd finish a second term, compared with 55% who thought the same about Trump.
Go deeper: America's aging leaders on display
Go deeper