Updated Feb 24, 2022 -

World
PUTIN SHAKES WORLD
Russian President Vladimir Putin invaded Ukraine — including attacking the capital, Kyiv — in an overnight barrage that was swift, broad and ruthless. The attack was exactly in line with President Biden's dire forecasts.
Why it matters: The world woke to a new era of global upheaval. Two sovereign nations are in a conventional war in Europe for the first time since World War II, with huge ramifications for the power dynamics of Russia and the superpowers, the U.S. and China.
What's happening: Russian forces were confirmed on Thursday to have crossed the Ukrainian border by land, air and sea from Russia, Belarus and Crimea.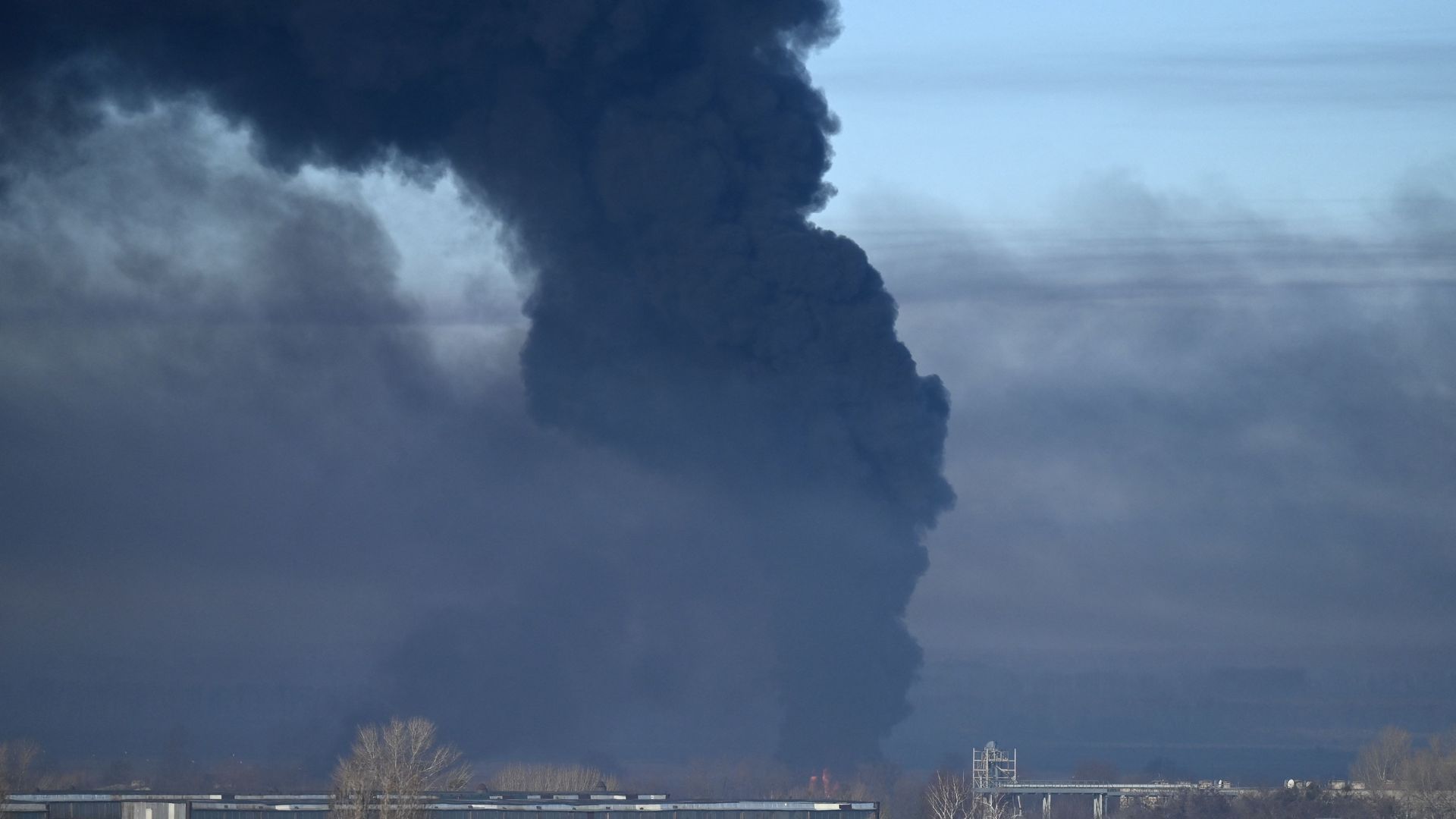 The big picture: Ukraine came under a massive aerial assault in the early hours of Thursday, after Putin declared a "special military operation" initially aimed at the eastern Donbas region, where he recently recognized separatist-backed "republics" fighting the Ukrainian government
Between the lines: It turns out Putin's buildup was no feint. And the warnings from the White House were spot on.
What they're saying: Ukraine has severed diplomatic relations with Russia and is calling on all citizens to take up arms to defend the country against a full-scale invasion.
Go deeper: Ukraine-Russia crisis latest developments
Go deeper