Less than 35% think Biden has "mental sharpness" for second term: poll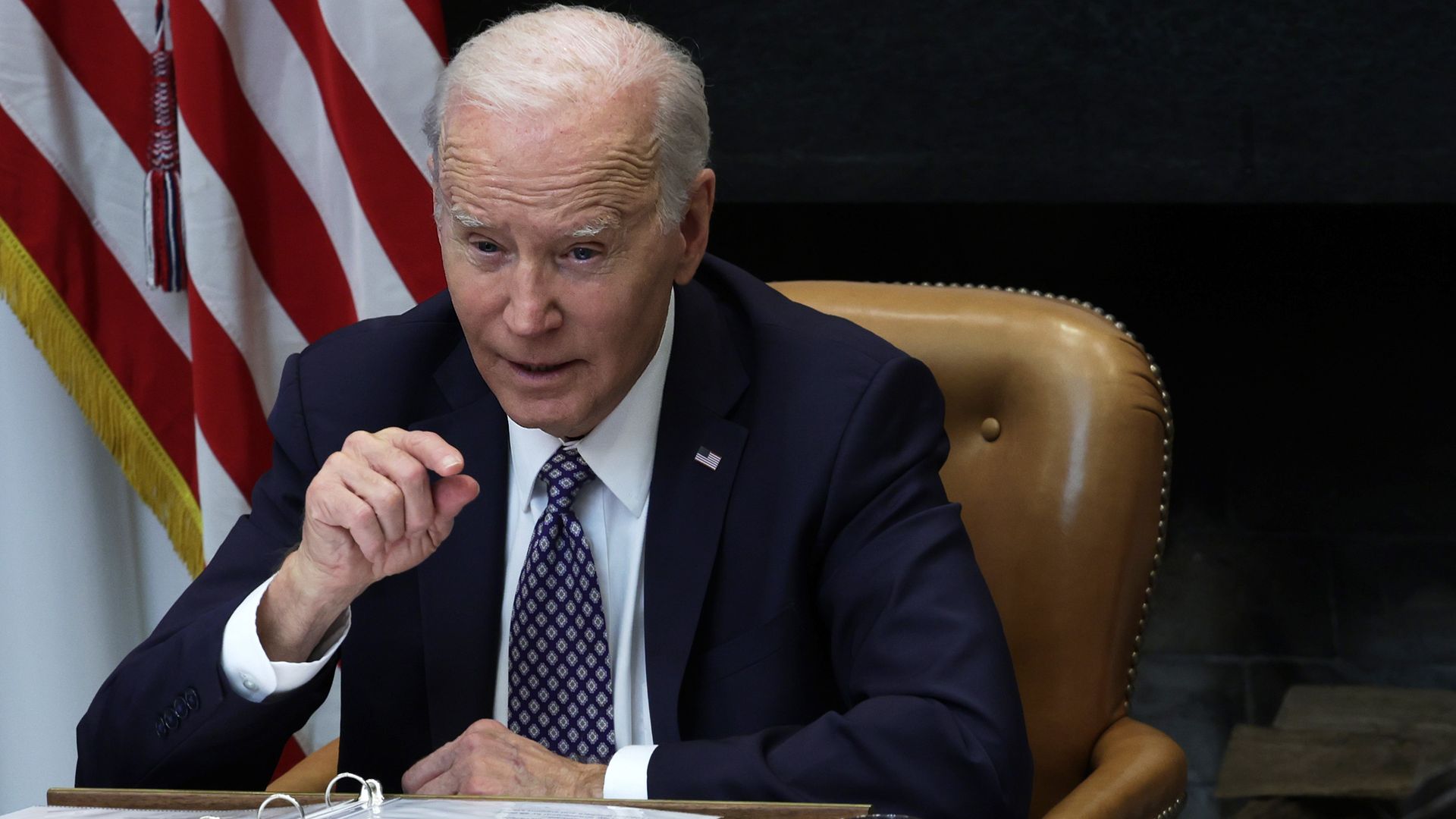 Former President Trump leads President Biden by 7 points — 49% to 42% — in a general-election matchup in a Washington Post-ABC News poll out today.
44% of U.S. adults polled said they'd definitely or probably vote for Trump vs. 38% for Biden. 12% were undecided.
Why it matters: Biden's re-election campaign is already trying "to shift voters' focus away from their reservations about him and instead make the 2024 general election a choice rather than a referendum," The Post notes.
On mental acuity, 94%of Republicans, 69% of independents and 21% of Democrats said Biden lacks the sharpness to be president.
"Just 32% overall think Biden has the mental sharpness it takes to serve effectively as president, down steeply from 51% when he was running for president three years ago," ABC's Gary Langer notes.
54% think Trump has the needed mental sharpness.
On physical health needed to govern, just 33% think Biden, age 80, has it — vs. 64% for Trump, who's 76.
58% of Democratic-leaning adults want to nominate someone besides Biden.
Methodology: This Washington Post-ABC News poll was conducted from April 28 to May 3, 2023, among 1,006 adults throughout the United States. Of those surveyed, 75% were reached on cellphones and 25% on landlines. The margin of error is plus or minus 3.5 percentage points. Data was gathered and processed by Abt Associates of Rockville, Maryland.
Go deeper