Georgia prosecutors say 150 witnesses will be called in 2020 election case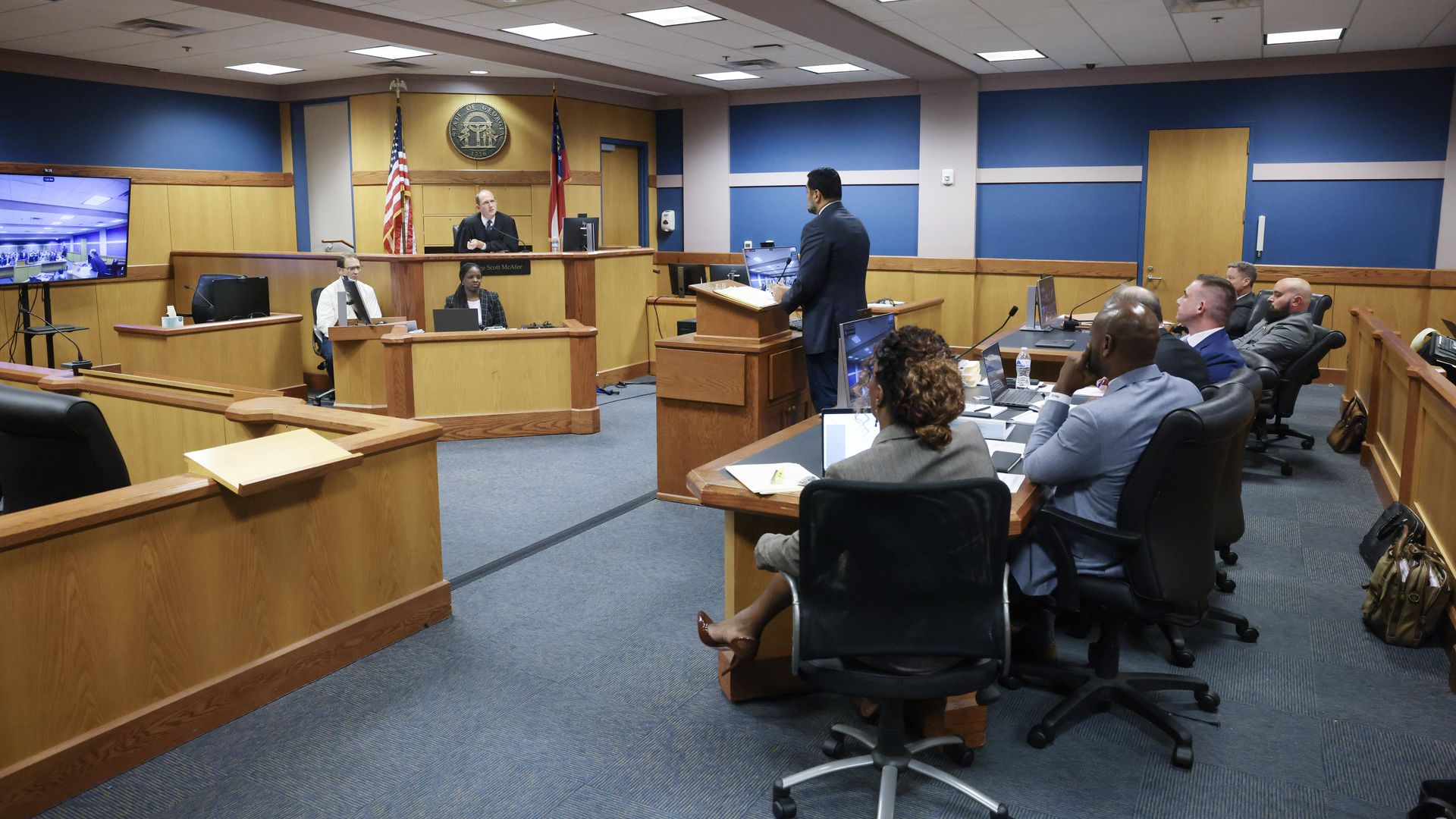 A trial in Georgia's 2020 election case could last around four months, not counting jury selection, Fulton County prosecutors said in a hearing Wednesday.
Driving the news: Special prosecutor Nathan Wade said the government has an excess of 150 witnesses it intends to call in the case.
Fulton County Superior Court Judge Scott McAfee said it "seems a little unrealistic to handle all 19 (defendants) in 40-something days," with the proposed October 23 trial start date.
Context: During the hearing, attorneys for Kenneth Chesebro and former Trump campaign lawyer Sidney Powell argued that their clients should be tried separately from the other defendants.
McAfee denied the requests, saying, "Based on what's been presented today, I am not finding the severance for Mr. Cheseboro or Powell is necessary to achieve a fair determination of the guilt or innocence for either defendant in this case."
The big picture: The hearing, which was broadcast live, provided a peak into how much evidence prosecutors have in the case against former President Trump and his 18 codefendants.
Catch up quick: All 19 defendants in the case, including the former president, have pleaded not guilty.
Editor's note: This story has been updated with additional details.
Go deeper