Nikki Haley says after McConnell freeze-up: "Understand when it's time to go"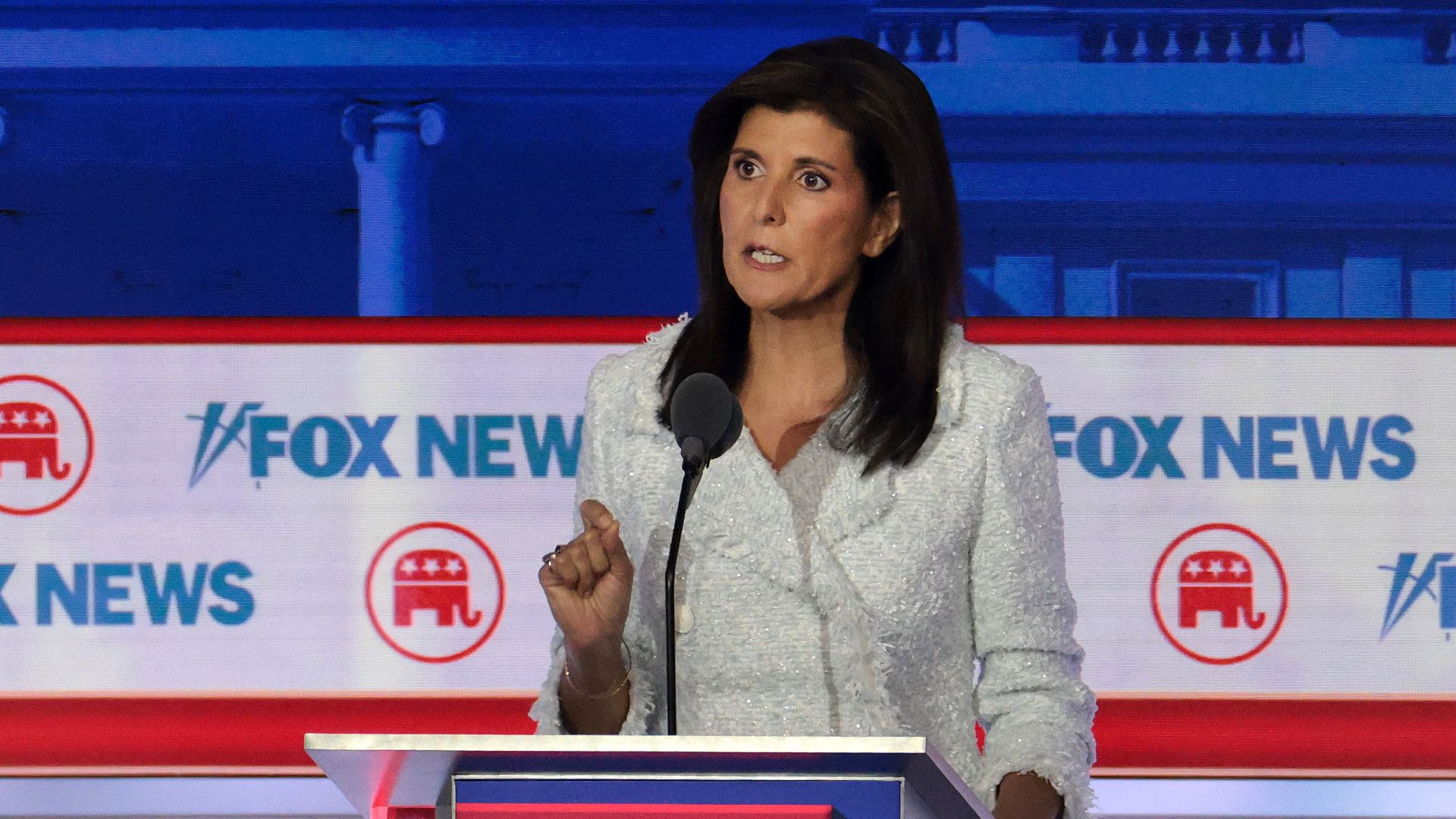 Republican presidential candidate Nikki Haley called Senate Minority Leader Mitch McConnell's (R-Ky.) second apparent freeze-up during a news conference this week "sad," but added: "you have to know when to leave."
Driving the news: The former U.S. ambassador to the United Nations said on Fox News that McConnell deserved "credit" for achieving "great things," but renewed her call for term limits and mental competency tests for elected officials who are older than 75.
What she's saying: "Right now the Senate is the most privileged nursing home in the country," Haley said on Fox News' "The Story," also raising health concerns about 90-year-old Sen. Dianne Feinstein (D-Calif.) and 80-year-old President Biden.
The 51-year-old former South Carolina governor said she "wouldn't care" if competency tests were conducted on people older than 50.
"These people are making decisions on our national security. They're making decisions on our economy, on the border. We need to know they're at the top of their game. You can't say that right now looking at Congress," she added.
"We need to start getting new faces, new voices, younger generations involved in our government. And we need to have everybody else understand when it's time to go."
Of note: McConnell's doctor said Thursday the Republican leader was "medically clear" to continue his work schedule.
Representatives for McConnell did not immediately respond to Axios' request for comment.
Go deeper: McConnell's scary moment raises age limit questions for Congress — again
Go deeper