McConnell "medically clear" to continue work after freezing episode, doctor says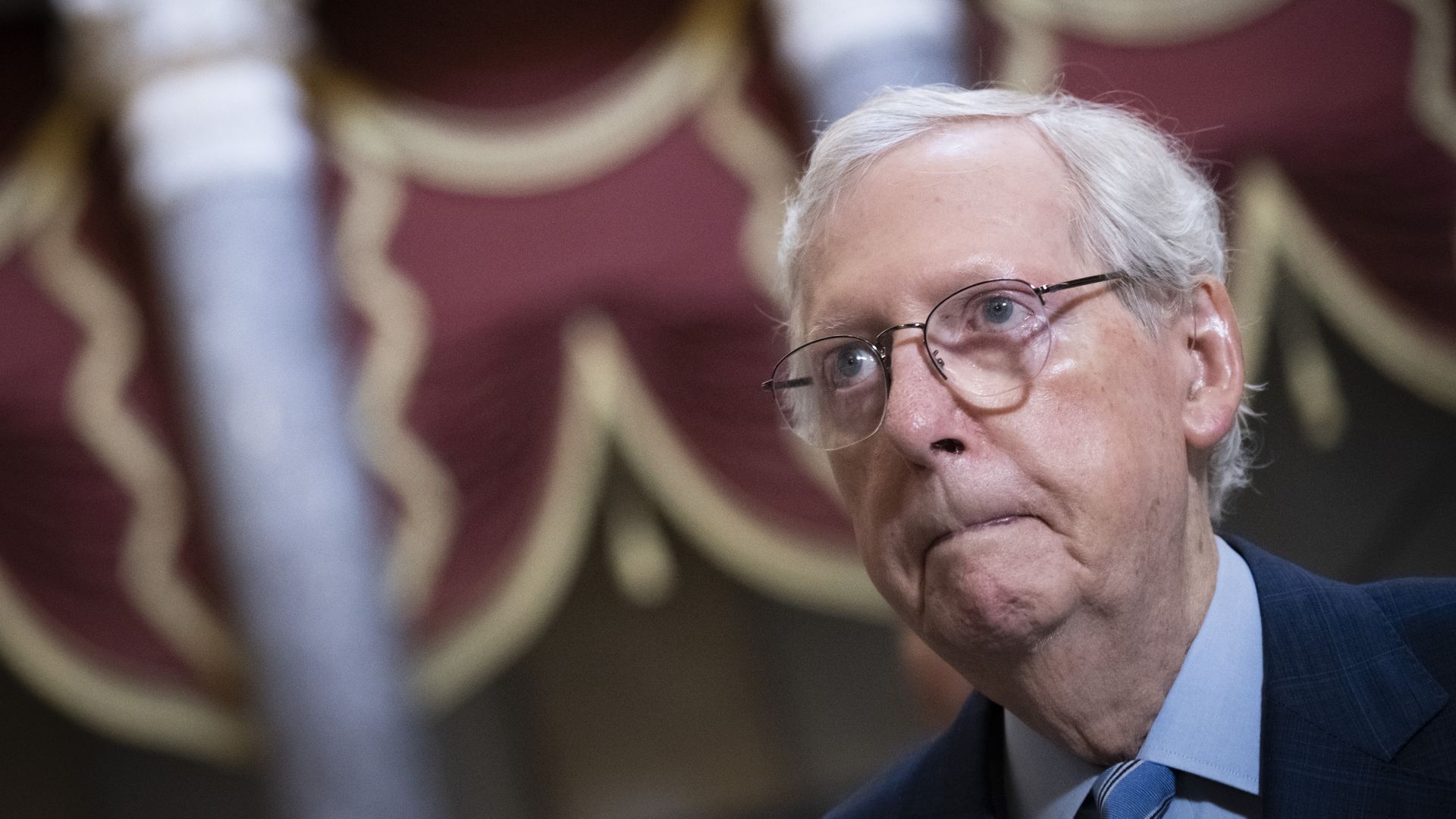 Senate minority leader Mitch McConnell (R-Ky.) is "medically clear" to continue his work schedule, his doctor said in a release Thursday.
Driving the news: For the second time in a matter of weeks, McConnell appeared to freeze Wednesday while speaking to reporters, sparking renewed concerns about his health.
Brian Monahan, the attending physician of the U.S. Congress, said that he had consulted with McConnell and his neurology team.
"Occasional lightheadedness is not uncommon in concussion recovery and can also be expected as a result of dehydration," Monahan added.
Catch up quick: McConnell froze for about 30 seconds during a press conference Wednesday, and remained silent even as aides stepped in to speak with him. He eventually resumed the press conference but needed questions repeated to him.
A similar incident occurred in July, and led to McConnell being escorted away from reporters.
McConnell spent weeks recovering from a concussion after falling at an event back in March.
The big picture: Wednesday's incident prompted renewed questions regarding age limits for members of Congress, Axios' Hans Nichols writes.
Editor's note: This story was updated with additional information.
Go deeper