Mitch McConnell treated for concussion after fall at dinner event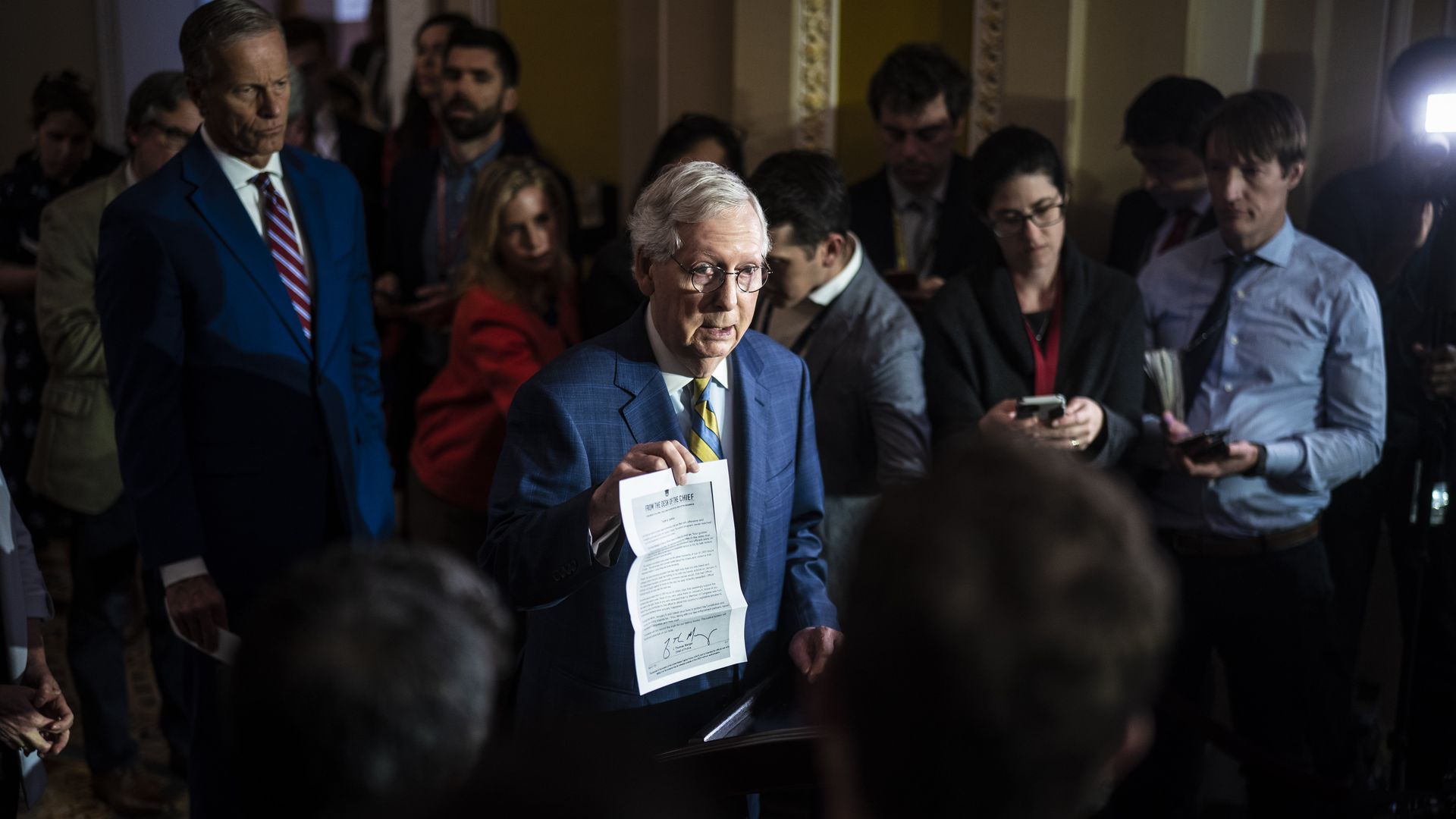 Senate Minority Leader Mitch McConnell (R-Ky.) is being treated for a concussion after falling at a dinner event on Wednesday, his office said.
What they're saying: "He is expected to remain in the hospital for a few days of observation and treatment. The Leader is grateful to the medical professionals for their care and to his colleagues for their warm wishes," his communications director David Popp said in a statement to Axios.
The 81-year-old Kentucky senator was hospitalized Wednesday night following the fall at a Senate Leadership Fund event at the Waldorf Astoria in D.C.
The details: Republican senators were briefed about McConnell's condition by his staff at a closed-door lunch on Thursday, according to more than a half dozen senators in attendance. They were told:
McConnell is expected to be held over the weekend and could return to work as soon as next week.
He is conscious and speaking, according to two of the senators, who said they were told he is in good spirits.
Senators also said the briefing was the first update they had heard about their leader, who has not returned direct calls from some of his colleagues.
"He is as tough as a boot," said Sen. John Kennedy (R-La.).
Sen. Roger Marshall (R-Kan.), a physician, told reporters, "I think he's going to be just fine. I do."
Go deeper