Mitch McConnell hospitalized after fall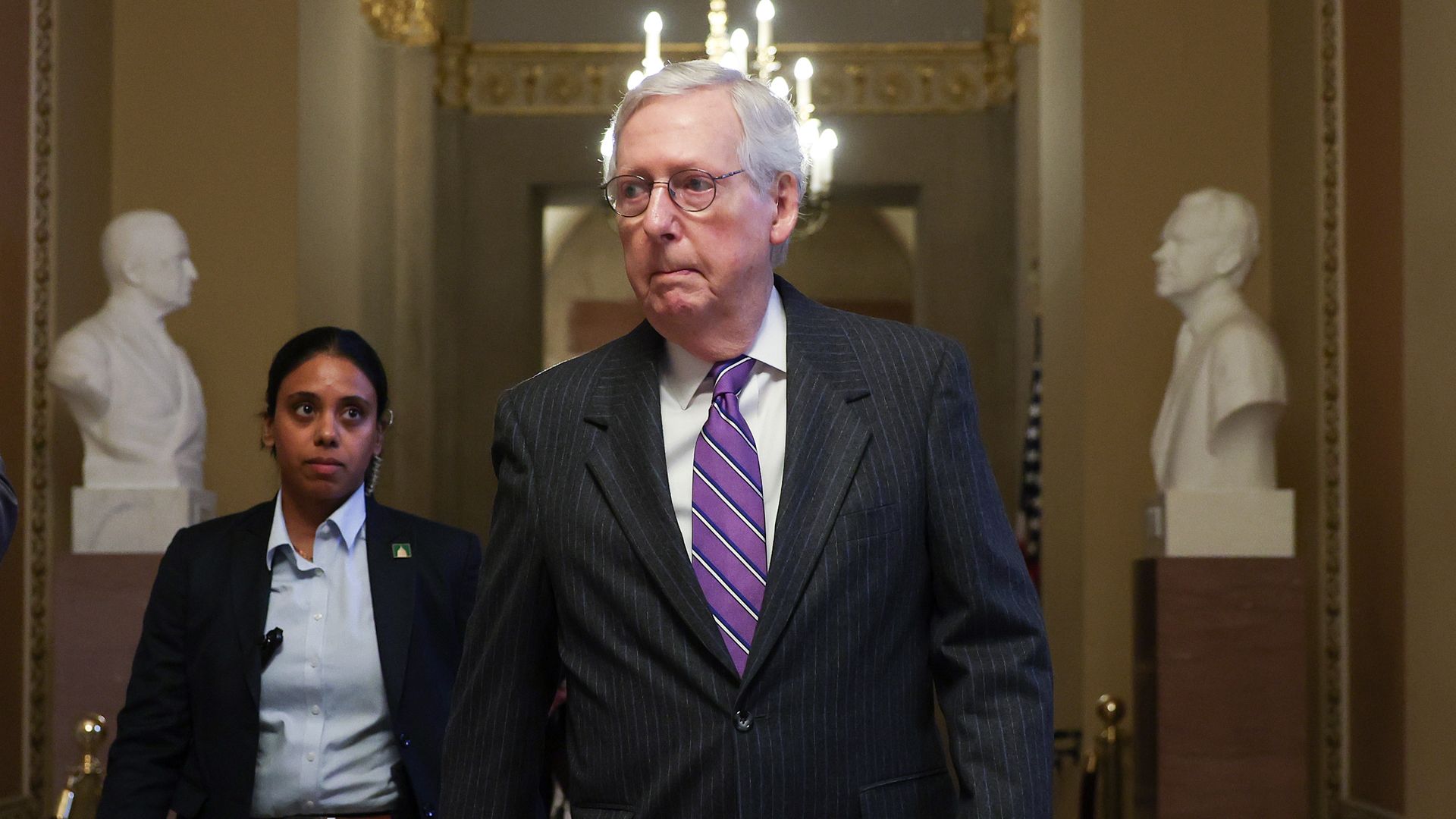 Senate Minority Leader Mitch McConnell (R-Ky.) has been hospitalized after he fell at a Washington, D.C., hotel on Wednesday, his spokesperson said.
Details: "This evening, Leader McConnell tripped at a local hotel during a private dinner," the Republican leader's spokesperson said. "He has been admitted to the hospital where he is receiving treatment."
Further information was not immediately available about the 81-year-old Kentucky Republican's condition following the incident, first reported by Punchbowl News.
Of note: McConnell was hospitalized in 2019 after a fall at his Louisville, Kentucky, home that led to surgery for a fractured shoulder.
The big picture: McConnell is the longest-serving Senate leader in U.S. history.
He's now serving his seventh term after first being elected to the Senate in 1984 and was the chamber's majority leader from 2015 to 2021.
McConnell has remained in charge of the Senate GOP at a time of intense turmoil in the party, with powerful populist currents threatening its traditional power structures.
Editor's note: This article has been updated with additional details throughout.
Go deeper