McConnell sent to rehab facility following hospital discharge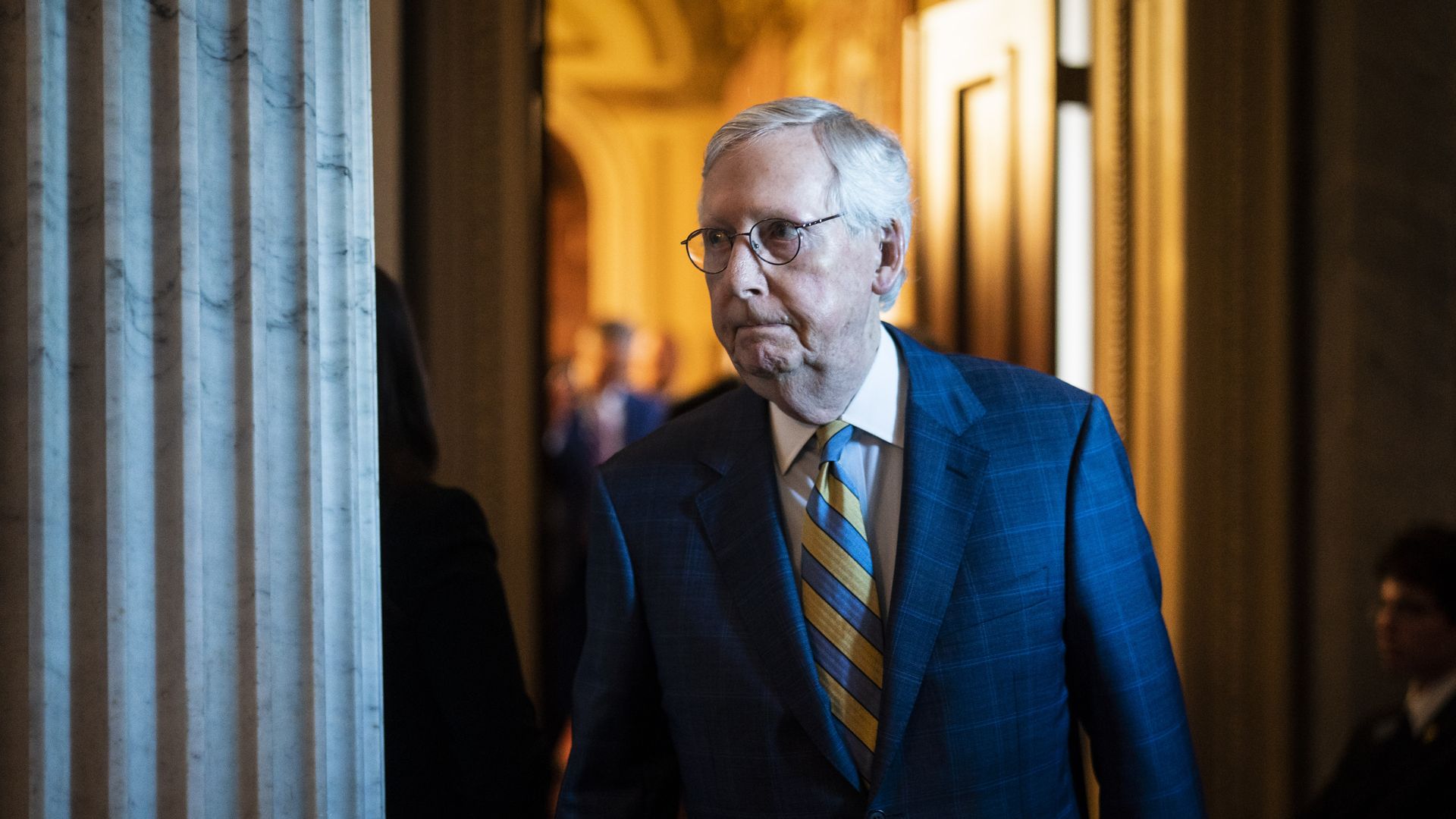 Senate Minority Leader Mitch McConnell (R-Ky.) was discharged from the hospital on Monday but will undergo physical therapy at a separate facility before returning home, his office said.
The big picture: It's unclear how long the GOP leader will remain at the inpatient rehabilitation facility, but it delays his return to the Senate as lawmakers respond to two major bank failures — and underlines the seriousness of McConnell's injuries.
Driving the news: In addition to being treated for a concussion, the senator's medical team "discovered that he also suffered a minor rib fracture [...] for which he is also being treated," his spokesperson David Popp said in a statement.
The backdrop: McConnell, 81, was hospitalized last week after falling at a Senate Leadership Fund dinner on Wednesday at the Waldorf Astoria Hotel in Washington, D.C.
His office said the following day that he was being treated for a concussion and was "expected to remain in the hospital for a few days of observation and treatment."
Senators were briefed that he was conscious and speaking — specifically, lamenting that he didn't get to have the halibut being served at a senators-only lunch.
What they're saying: "Leader McConnell's concussion recovery is proceeding well," Popp said in the statement Monday.
"At the advice of his physician, the next step will be a period of physical therapy at an inpatient rehabilitation facility before he returns home."
Go deeper