Congress eyes next steps after dual bank failures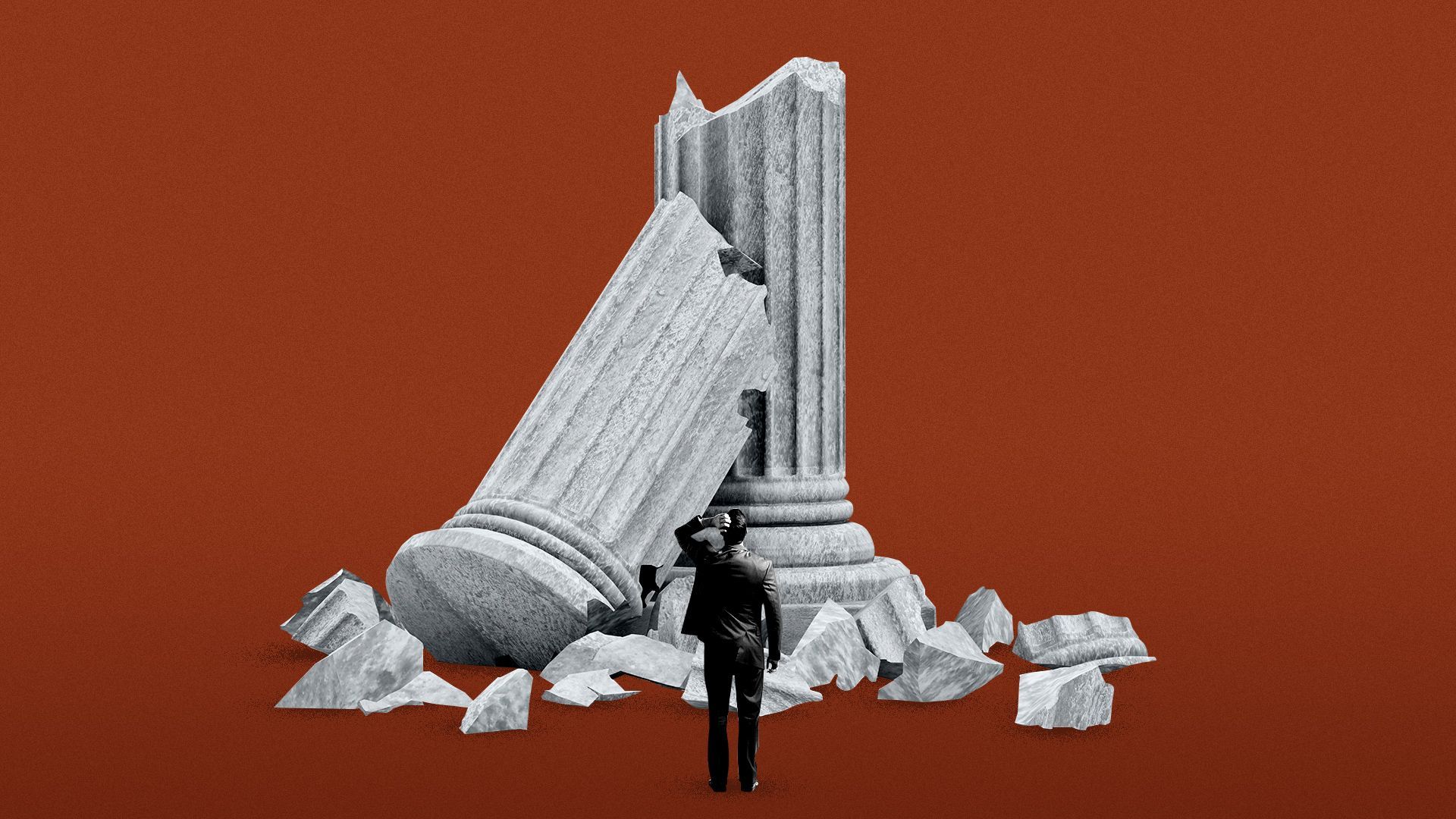 The second and third largest bank collapses in U.S. history — coming in rapid succession — are prompting a reckoning within Congress about the state of the U.S. financial system.
Why it matters: The vast majority of members of Congress came into office after the 2008 financial crisis. For them, this is relatively uncharted territory.
With the federal regulators stepping in to protect depositors of Silicon Valley Bank and Signature Bank, lawmakers are weighing long-term steps to avert similar collapses.
On a bipartisan, bicameral call with Treasury officials on Sunday night, several lawmakers called to pass new laws to ensure long-term stability.
What they're saying: House Democrats from the states most affected by the bank collapses, in interviews with Axios, floated large-scale financial reforms and hearings.
Rep. Josh Harder (D-Calif.) laid out three next steps for Congress: monitoring the next 24 hours to ensure the reopening of the two banks goes off "smoothly," launching investigations and passing new legislation.
"I really don't see an avenue where there is not some sort of central legislation to deal with the after-impacts of this, even if it's just to really cement what happened this weekend," he added.
Both Harder and Rep. Jake Auchincloss (D-Mass.) called for congressional hearings, with Harder also floating a special investigator.
The state of play: The Senate doesn't return to session until Tuesday and the House is out on recess all week.
The House's plans to stay out of session are not expected to change, House Majority Leader Steve Scalise's (R-La.) office told Axios.
That has left House members to organize briefings, send letters, issue statements – and cross their fingers for a smooth landing.
Zoom in: Many Democrats are pointing to the rollback of some Dodd Frank banking rules in 2018 as the culprit.
"We need to put back in place protections Republicans and big banks gutted in 2018 once the immediate crisis is contained," Rep. Adam Schiff (D-Calif.) told Axios in a statement.
Rep. Ayanna Pressley (D-Mass.) called for a hearing to investigate "how Republicans' 2018 bank deregulation bill contributed to SVB's risky behavior and jeopardized financial stability for far too many."
Reality check: While the idea of hearings could gain bipartisan backing, new regulatory safeguards are a long-shot given GOP control of the House.
"Building a culture of government intervention does nothing to stop future institutions from relying on the government to swoop in after taking excessive risks," said Sen. Tim Scott (R-S.C.), the ranking member on the Senate Banking Committee, in a statement.
House Financial Services Chair Patrick McHenry (R-N.C.) echoed Scott: "I have confidence in our financial regulators and the protections already in place to ensure the safety and soundness of our financial system."
Go deeper