Sen. Dianne Feinstein "briefly" hospitalized after fall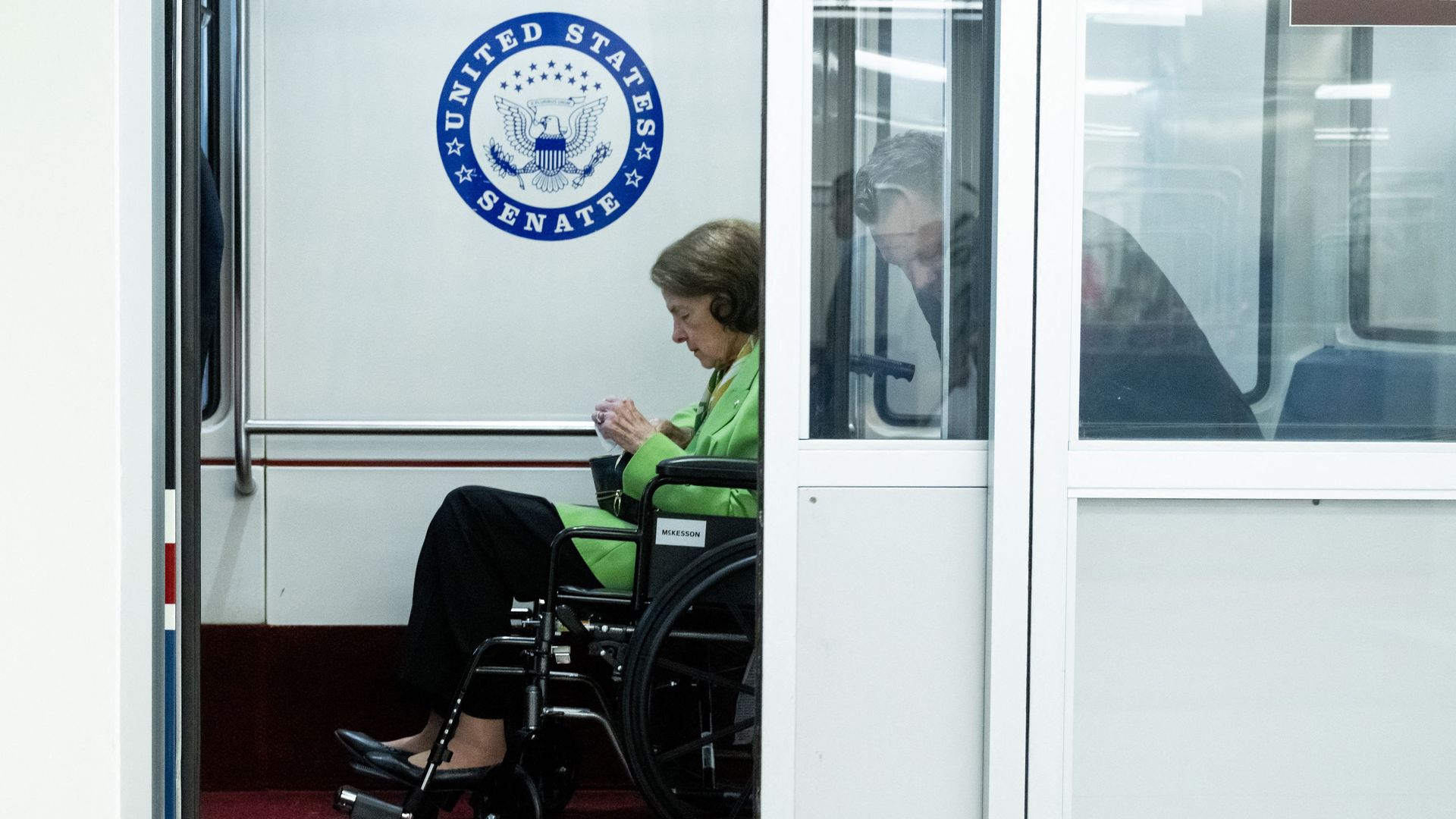 Sen. Dianne Feinstein (D-Calif.) was sent to the hospital, and later discharged, on Tuesday after what her office described as a "minor fall" at her home in San Francisco.
Why it matters: This follows a prolonged hospitalization and recovery from a bout of shingles earlier this year that exacerbated questions about the 90-year-old senator's fitness to serve.
What they're saying: "Senator Feinstein briefly went to the hospital yesterday afternoon as a precaution after a minor fall in her home," spokesperson Adam Russell told Axios.
Senate Majority Leader Chuck Schumer (D-N.Y.) put out a statement a few hours later saying he spoke to Feinstein on Wednesday morning and that she said she "suffered no injuries[.]"
"I'm glad she is back home now and is doing well," he said.
Go deeper