America's top sushi seller likely isn't who you expect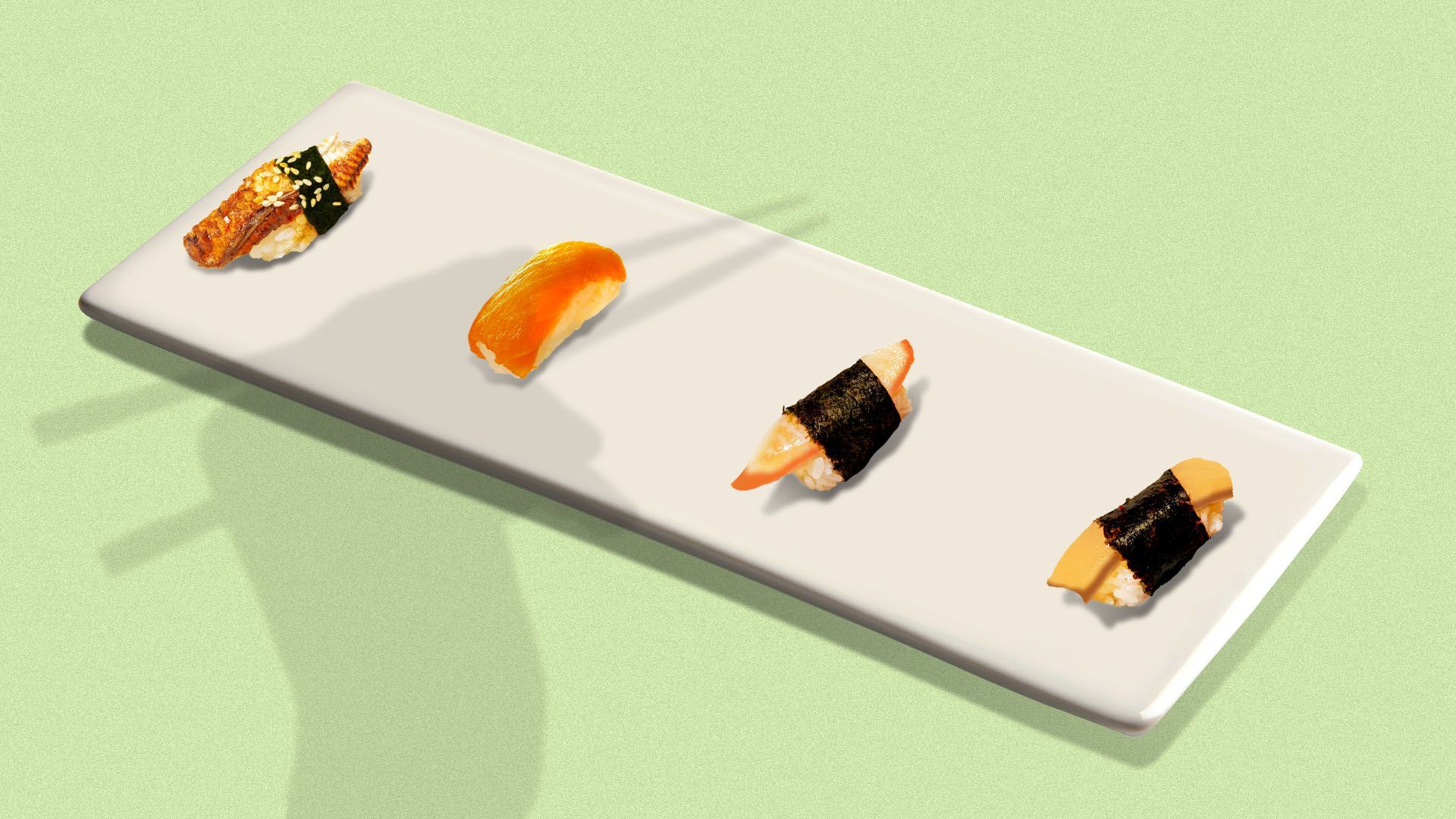 Kroger is the king of sushi sales in the U.S., with over 40 million pieces sold last year.
Why it matters: When chains like Kroger — which has some 2,700 stores all over the U.S. and sells sushi at two-thirds of them — turn foods from other countries, like sushi, into big business, they become dining table staples and change the national palate.
🥢 Zoom in: Kroger sold its first sushi in 1991, The Journal notes. After noticing its early popularity, the chain leaned into sushi and added other Asian foods, like seaweed salads, poke bowls and dumplings, which also drive big sales.
🛒 Zoom out: A number of other supermarkets — including Whole Foods — also offer sushi. Last year, grocery store sushi made up around 15% of the sushi Americans ate, per The Journal.
Expect that share to grow. Sushi sales at U.S. retailers were up 72% over the last year, per Circana.
Grocery store sushi is cheaper than restaurants and comes pre-packaged — grabbable for lunch-on-the-go or an after-school snack for kids.
Go deeper