Hunter Biden shuffles legal team after plea deal collapse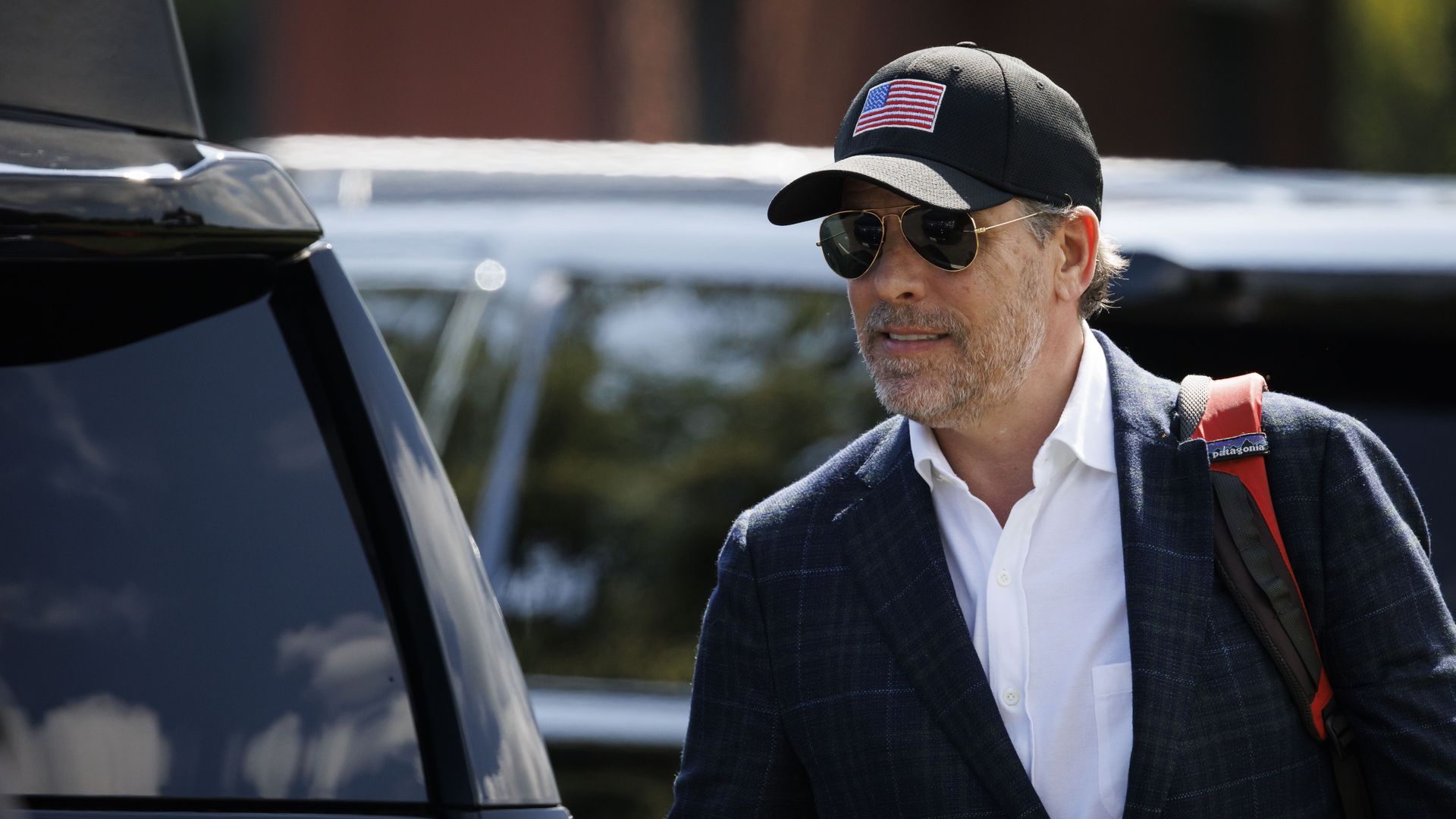 Hunter Biden shifted his legal team Monday by officially adding attorney Abbe Lowell to help handle his response to the Justice Department's ongoing investigation, according to a court filing.
Why it matters: Adding Lowell, a high-profile D.C. lawyer, is a move toward a more publicly combative strategy by the president's son after plea deal talks on tax and gun charges broke down last week — and after Attorney General Merrick Garland elevated the case's prosecutor to special counsel.
Driving the news: Lowell, who previously has represented Jared Kushner, former President Trump's son-in-law, entered his appearance "as additional counsel" for Biden in a court filing Monday morning.
Garland announced Friday that U.S. Attorney David Weiss, who has been overseeing the investigation since 2018, had asked for and been granted special counsel status to continue the probe.
Since plea deal negotiations broke down last week over two tax misdemeanors and a gun felony, the defense and prosecutors have been feuding in court filings.
After Garland's announcement, Weiss' team wrote that "the parties are at an impasse and are not in agreement on either a plea agreement or a diversion agreement" for Biden.
Late Sunday, Biden's team responded by accusing the government of reneging on a diversion agreement because a prosecutor from Weiss' office had signed it.
The diversion agreement would have allowed Biden to avoid jail time for the gun felony and granted him immunity from prosecution for other related past offenses.
Biden's lawyers also believe their interpretation of the immunity provisions of the plea deal — the main sticking point — is "corroborated by prosecutors' contemporaneous written and oral communications during the plea negotiations."
The intrigue: After drafting Lowell last year to handle investigations by House Republicans, Hunter Biden's team insisted that Lowell wasn't involved in the Justice Department investigation.
DOJ's probe was the domain of Chris Clark, another prominent high-powered lawyer who has had clients such as Elon Musk and has been leading Hunter Biden's defense for more than two years.
Clark and Lowell now will be working together on the case, which could go to trial as Biden's father campaigns for re-election.
For the first time since he came aboard last year, Lowell also appeared on television to discuss the case with interviews on CNN's "The Source" Friday night and CBS' "Face the Nation" on Sunday.
Spokespeople for Clark and Lowell declined to comment.
Lowell's role has expanded in recent months as Hunter Biden has embraced the lawyer's more militant approach.
Lowell also attended Hunter Biden's court hearing in July, when the plea deal unraveled.
Go deeper