Scoop: Hunter Biden lawyer deposes laptop shop owner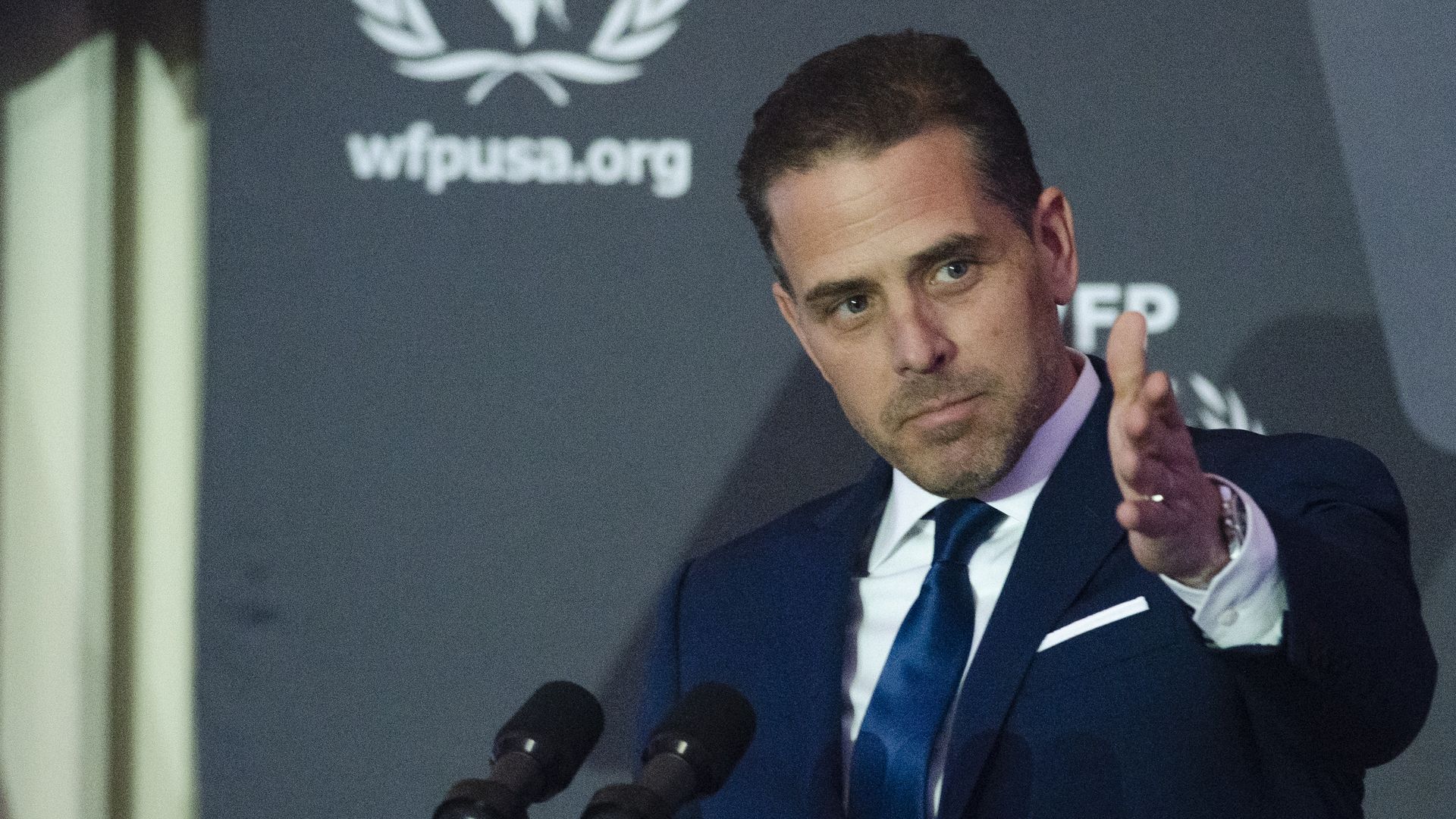 Hunter Biden's lawyer on Wednesday deposed John Paul Mac Isaac, the Delaware computer repair shop owner who says Biden left behind a laptop in 2019 that later became public, according to two people familiar with the deposition.
Why it matters: The deposition is the latest move by Hunter Biden and new members of his legal team to fight more aggressively against conservatives and those who spread his personal data across the Internet.
His previous legal team largely did not respond publicly to media reports and Republican attacks concerning the laptop during the first two years Hunter's father, Joe Biden, was president.
Zoom in: The deposition in Delaware by Hunter Biden's lawyer, Abbe Lowell, came as a result of Hunter's team counter-suing Mac Isaac after the shop owner had sued CNN, Hunter, and others for defamation in 2022.
Mac Isaac owned a repair shop where he claimed Hunter dropped off his computer in April 2019 and never returned to pick it up.
While Mac Isaac has claimed the laptop became his property after 90 days because Hunter signed a form with such language, Hunter's lawyers dispute that. The lawyers also have argued that the language on Mac Isaac's form did not give him the right to the data on the hard drive.
Hunter Biden changed his legal team handling GOP investigations last December, and his new lawyers countersued Mac Issac in March — alleging the shop owner had invaded Hunter's privacy by distributing nude photographs and financial documents.
Hunter and his lawyers have never confirmed that he left behind a laptop at Mac Isaac's shop.
A lawyer for Mac Isaac did not respond to a request for comment. Through a spokesperson, Lowell declined to comment.
Zoom out: Lowell has been increasingly important to Hunter Biden's inner circle, and has expanded his portfolio beyond GOP investigations to include helping Hunter's local counsel in Arkansas in an ongoing paternity suit.
Lowell was hired after Hunter Biden clashed with top aides to his father over his legal strategy, as Axios has reported.
What's next: Hunter Biden's legal team wrote in March that it intended to seek depositions of several others in the laptop case, including former New York City Mayor Rudy Giuliani and Steve Bannon, a former adviser to Donald Trump.
Giuliani and Bannon were key figures in how the hard drive ultimately made its way to a New York Post reporter in the final stretch of the 2020 presidential campaign.
Since then, the hard drive's contents have been a roadmap for House Republicans investigating the Biden family's finances, and whether Joe Biden's policy positions were influenced by financial deals.
Media organizations such as The Washington Post have since verified the authenticity of some of the materials on the hard drive.
Go deeper