Plea deal "impasse" exposes Hunter Biden to federal trial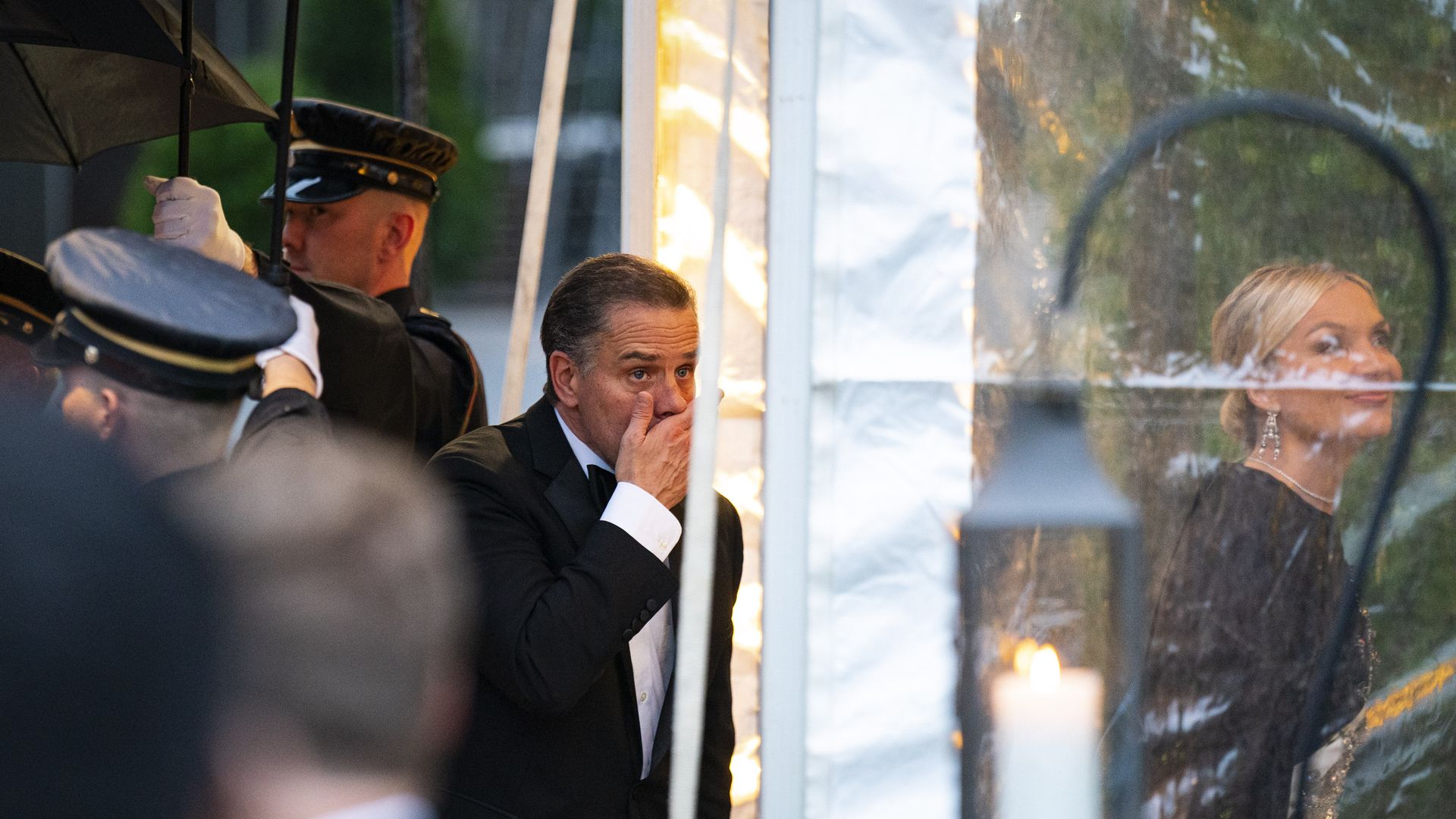 After nearly wrapping up his legal problems without prison, Hunter Biden now faces the threat of a trial during the heat of his father's reelection campaign.
Driving the news: The surprise appointment of U.S. Attorney David Weiss as a special counsel in the Hunter Biden inquiry was followed by the news that Hunter's plea agreement had reached an impasse.
"The Government now believes that the case will not resolve short of a trial," Weiss wrote in a Friday filing.
Between the lines: The plea deal fell apart in a surprisingly contentious court hearing last month because the two sides couldn't agree on whether it guaranteed the end of the investigation.
The deal included probation for a guilty plea to two tax misdemeanors, and a diversionary agreement on a gun-related felony for owning a weapon while using drugs.
But after deal hit a snag in court, the judge said she wasn't ready to accept the terms of a revised deal.
Attorney General Merrick Garland said Friday that the appointment of Weiss as special counsel comes after Weiss said the investigation into the president's son had "reached the stage" where the powers of a special counsel were necessary.
"I am confident that Mr. Weiss will carry out his responsibility in an evenhanded and urgent manner and in accordance with the highest traditions of this department," Garland said of Weiss, who has been investigating Hunter Biden since the Trump administration.
"We are confident when all of these maneuverings are at an end my client will have resolution and will be moving in with his life successfully," Hunter Biden attorney Chris Clark said in a statement.
A spokesperson for the White House counsel's office referred questions to the Justice Department or Hunter Biden's personal representatives.
What's next: House Republicans hammered Garland's announcement, saying it is "part of the Justice Department's efforts to attempt a Biden family coverup," according to Rep. James Comer (R-Ky.).
House Speaker Kevin McCarthy (R-Calif.) tweeted that the appointment "cannot be used to obstruct congressional investigations" and that House Republicans "will continue to pursue the facts for the American people."
Go deeper