Garland appoints David Weiss as special counsel in Hunter Biden probe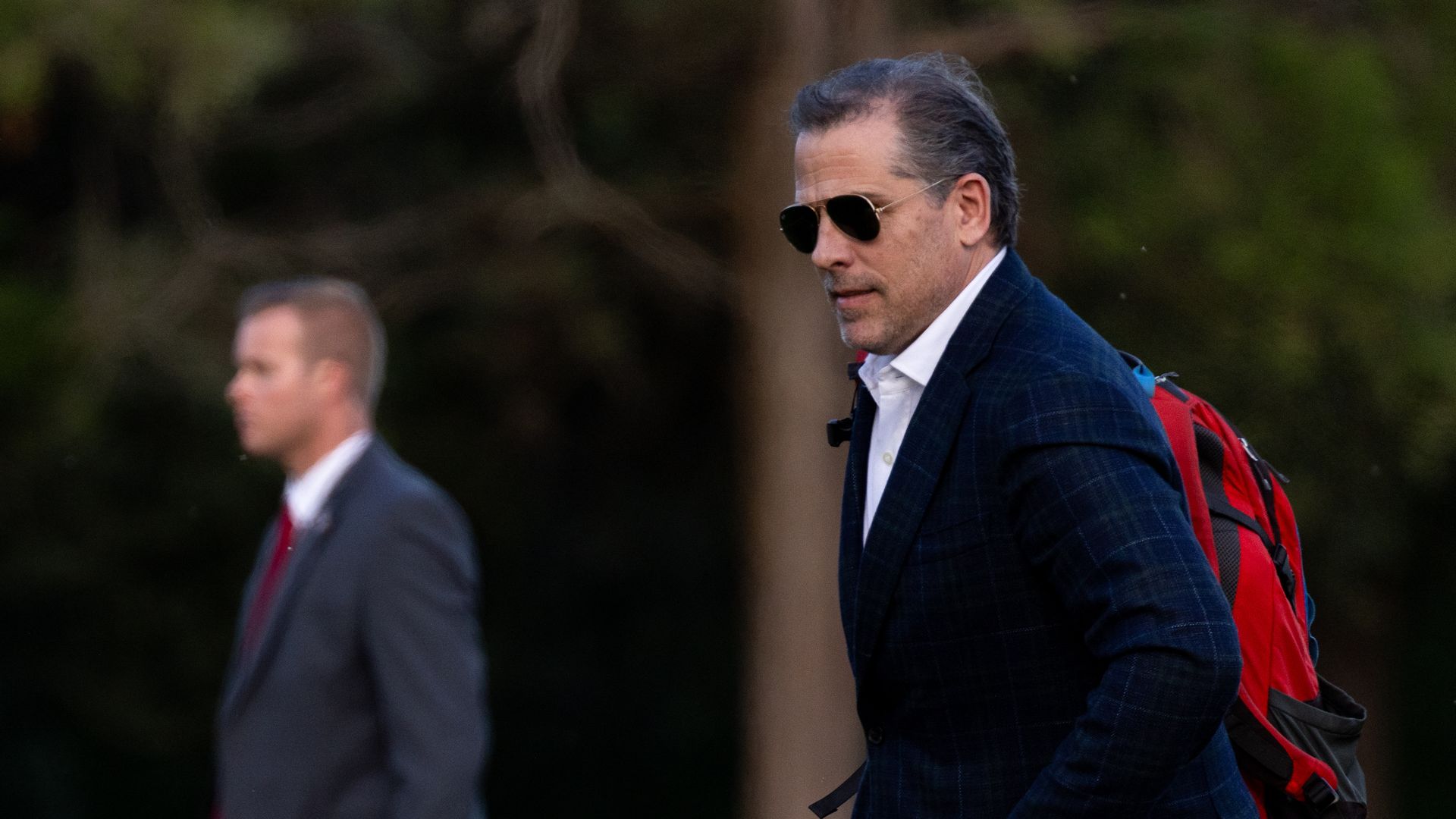 Attorney General Merrick Garland announced Friday that he is appointing U.S. Attorney for Delaware David Weiss as special counsel to lead the investigation into Hunter Biden.
Driving the news: Garland said that the announcement comes after the investigation into the president's son had "reached the stage" where the powers of a special counsel were necessary.
The attorney general said that Weiss requested to be elevated to special counsel designation on Tuesday.
"Upon considering his request, as well as the extraordinary circumstances relating to this matter, I have concluded that it is in the public interest to appoint him as special counsel," Garland said.
A spokesperson for the White House counsel's office referred questions to the Justice Department or Hunter Biden's personal representatives.
Weiss wrote in a court filing on Friday that the plea deal between Hunter Biden's attorneys and the government had collapsed and is expected to go to trial.
"Following additional negotiations after the hearing held on July 26, 2023, the parties are at an impasse and are not in agreement on either a plea agreement or a diversion agreement," Weiss wrote.
Hunter Biden in June agreed to plead guilty to not paying taxes in 2017 and 2018.
His plea deal hit a snag in court last month after a judge said she wasn't ready to accept the terms of a revised deal.
What they're saying: Hunter Biden's attorney Chris Clark said in a statement Friday that "when all of these maneuverings are at an end my client will have resolution and will be moving in with his life successfully."
"Whether in Delaware, Washington, D.C. or anywhere else, we expect a fair resolution on behalf of our client — this U.S. Attorney has diligently been investigating my client for five years and he had a proposed resolution which we fully intend to pursue in court," Clark said.
The other side: Republicans slammed Garland's announcement on Friday, saying that it is "part of the Justice Department's efforts to attempt a Biden family coverup."
"Let's be clear what today's move is really about," Rep. James Comer (R-Ky.) said in a statement. "The Biden Justice Department is trying to stonewall congressional oversight as we have presented evidence to the American people about the Biden family's corruption."
House Speaker Kevin McCarthy (R-Calif.) wrote on X: "This action by Biden's DOJ cannot be used to obstruct congressional investigations or whitewash the Biden family corruption."
The big picture: Weiss has been overseeing the case since the Trump administration.
Weiss' special counsel designation comes as Republicans have made investigations into Hunter Biden a central part of their strategy to paint Democrats as weaponizing government agencies for politically motivated purposes.
"I am confident that Mr. Weiss will carry out his responsibility in an evenhanded and urgent manner and in accordance with the highest traditions of this department, Garland said Friday.
Go deeper: Rejected plea deal leaves Hunter Biden's team fuming
Editor's note: This is a developing story. Please check back for updates.
Go deeper