Hunter Biden charged with gun felony and tax misdemeanors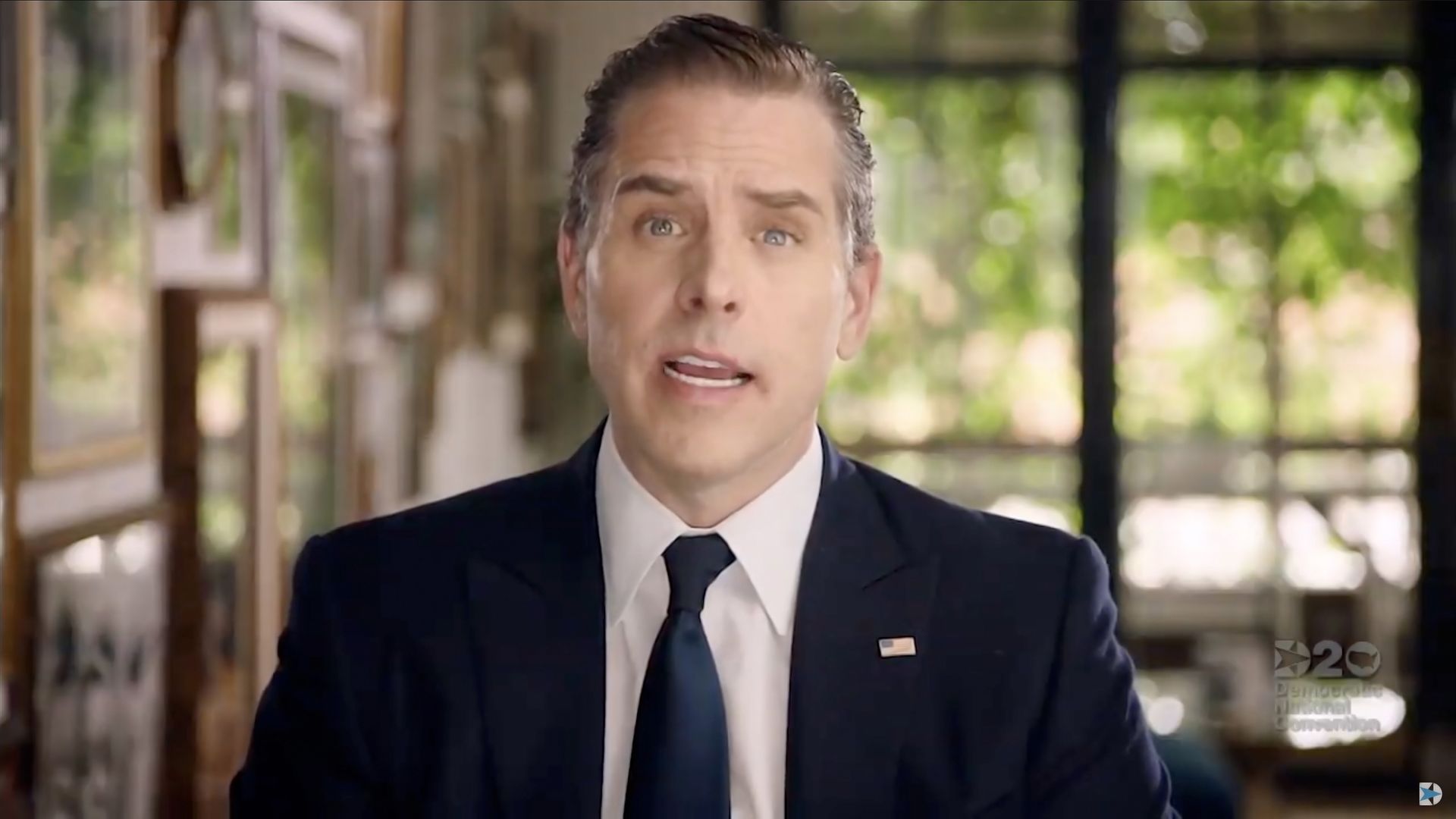 Hunter Biden has agreed to plead guilty to not paying taxes in 2017 and 2018, and he'll enter into a probation agreement on a charge of illegally owning a gun while being a drug user, according to a Tuesday court filing by the U.S. Attorney in Delaware.
Why it matters: Hunter Biden's agreement could conclude the Justice Department's years-long investigation into him, in addition to prompting congressional Republicans to further ramp up their investigations into Hunter and the Biden family.
Hunter's attorney Chris Clark said in a statement that he believes this will be the end of the federal investigation into the president's son.
U.S. Attorney David Weiss said in a statement on Tuesday that the investigation is "ongoing."
Driving the news: Hunter is set to appear and be arraigned in a federal court in Delaware in the coming week where he will enter his guilty plea.
The Justice Department charged that Hunter possessed a Colt Cobra revolver in Delaware in October 2018 while "knowing that he was an unlawful user of and addicted to a controlled substance."
The maximum penalty for the gun charge is 10 years in jail and a fine of $250,000.
Hunter was also charged with failure to timely file and pay taxes in 2017 and 2018 when, by his own admission, he was in the throes of an addiction to crack cocaine.
As the Justice Department investigated his finances, Hunter "fully paid" his tax debts, Clark told CNN in July 2022.
What they're saying: "The President and First Lady love their son and support him as he continues to rebuild his life. We will have no further comment," a White House spokesperson said in a statement.
Former President Trump criticized the plea deal, writing on Truth Social that the Justice Department had given Hunter a "mere 'traffic ticket.' Our system is BROKEN!"
House Oversight Chairman James Comer (R-Ky.) said Tuesday that his committee will move forward with their investigations.
Between the lines: Hunter Biden first learned of the investigation in late 2018 after the Justice Department subpoenaed one of his financial institutions, according to a source familiar with the matter.
The investigation did not become public until after the November 2020 election.
In December 2020, Hunter issued a statement that obscured how long he had known about the probe.
"I learned yesterday for the first time that the U.S. attorney's office in Delaware advised my legal counsel, also yesterday, that they are investigating my tax affairs," he said then.
"I take this matter very seriously but I am confident that a professional and objective review of these matters will demonstrate that I handled my affairs legally and appropriately."
The bottom line: Weiss, the prosecutor, has been overseeing the case since the Trump administration.
Biden's Justice Department pointedly did not replace him to try to avoid appearing to influence the investigation.
Go deeper: Listen to the Axios Today podcast, where host Niala Boodhoo and Alex Thompson talk about how unusual this case is against a president's son.
Editor's note: This article was updated with more reporting throughout the day.
Go deeper