What to know about David Weiss, special counsel in the Hunter Biden investigation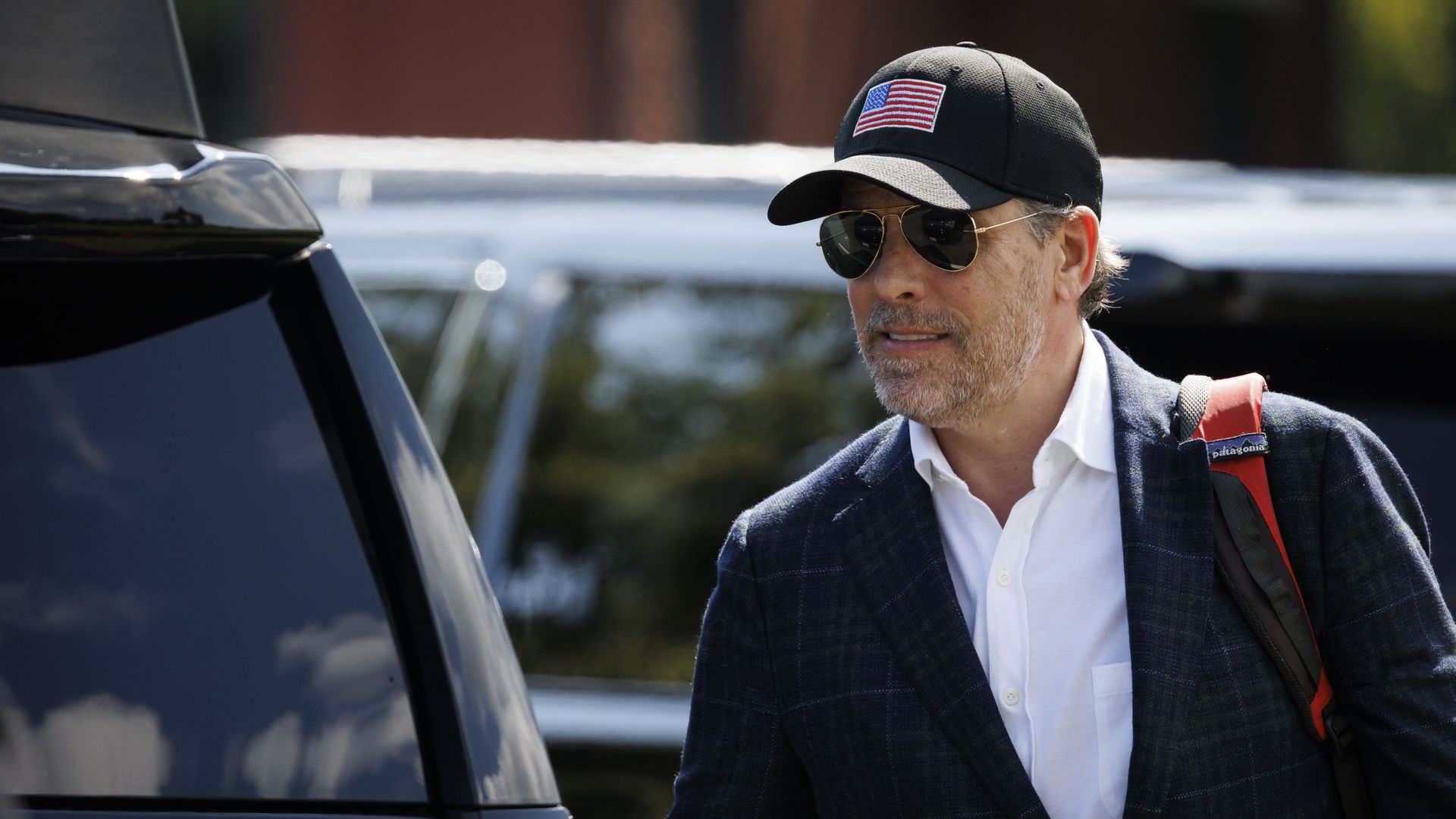 U.S. Attorney for Delaware David Weiss was named special counsel to lead the investigation into Hunter Biden on Friday.
Why it matters: Weiss' designation creates the possibility that former President Trump won't be the only 2024 candidate whose campaign must contend with the specter of a criminal trial, as President Biden faces the fallout of the investigation into his son.
His appointment comes as Republican lawmakers seek to make the probe into the president's son a focal point of their strategy to portray Democrats as weaponizing government agencies for political purposes.
Weiss has previously said he did not want special counsel status. Attorney General Merrick Garland said Friday that Weiss requested the appointment this week.
What is David Weiss' background
Weiss was appointed by then-President Trump to serve as the U.S. Attorney for the District of Delaware. He was among candidates the White House said at the time shared Trump's "vision for 'Making America Safe Again.'" Weiss took office in 2018. 
He previously served as the First Assistant U.S. Attorney and both the Acting and Interim U.S. Attorney for the District of Delaware.
Weiss also worked as a commercial litigation associate and then partner at Duane Morris LLP, and later was an executive at a financial services firm.
He began his legal career in 1984 as a law clerk to Justice Andrew D. Christie of the Delaware Supreme Court.
A graduate of Washington University in St. Louis and Widener University School of Law, Weiss is a member of the Delaware and Pennsylvania bars.
Weiss' role in Hunter Biden case
Weiss has been overseeing the Hunter Biden case since the Trump administration.
"This appointment confirms my commitment to provide Mr. Weiss all the resources he requests," Garland said Friday. "It also reaffirms that Mr. Weiss has the authority he needs to conduct a thorough investigation."
The Department of Justice said last month that Weiss will be made available to testify at a public hearing about the probe after the August recess.
Catch up quick: After a years-long investigation, prosecutors reached a plea deal with Hunter Biden in June. He agreed to plead guilty to not paying taxes in 2017 and 2018.
But his plea deal was put on hold in court last month after a judge said she wasn't ready to accept the terms of a revised deal.
In a court filing Friday, Weiss wrote that the plea deal between Hunter Biden's attorneys and the government had collapsed, and the case is expected to go to trial.
What they're saying: Weiss being named special counsel did little to appease Republicans lawmakers scrutinizing the DOJ investigation.
Russell Dye, a spokesperson for House Judiciary Committee Chair Jim Jordan (R-Ohio), said Weiss "can't be trusted" and that his appointment is "just a new way to whitewash the Biden family's corruption," Axios' Andrew Solender reports.
House Speaker Kevin McCarthy (R-Calif.) said in a tweet that the appointment "cannot be used to obstruct congressional investigations" and that House Republicans "will continue to pursue the facts for the American people."
Meanwhile, the White House counsel's office referred questions about Weiss' appointment to the Justice Department or to Hunter Biden's personal representatives. President Biden has previously defended his son.
Go deeper