Federal judge warns Trump's right to free speech "not absolute"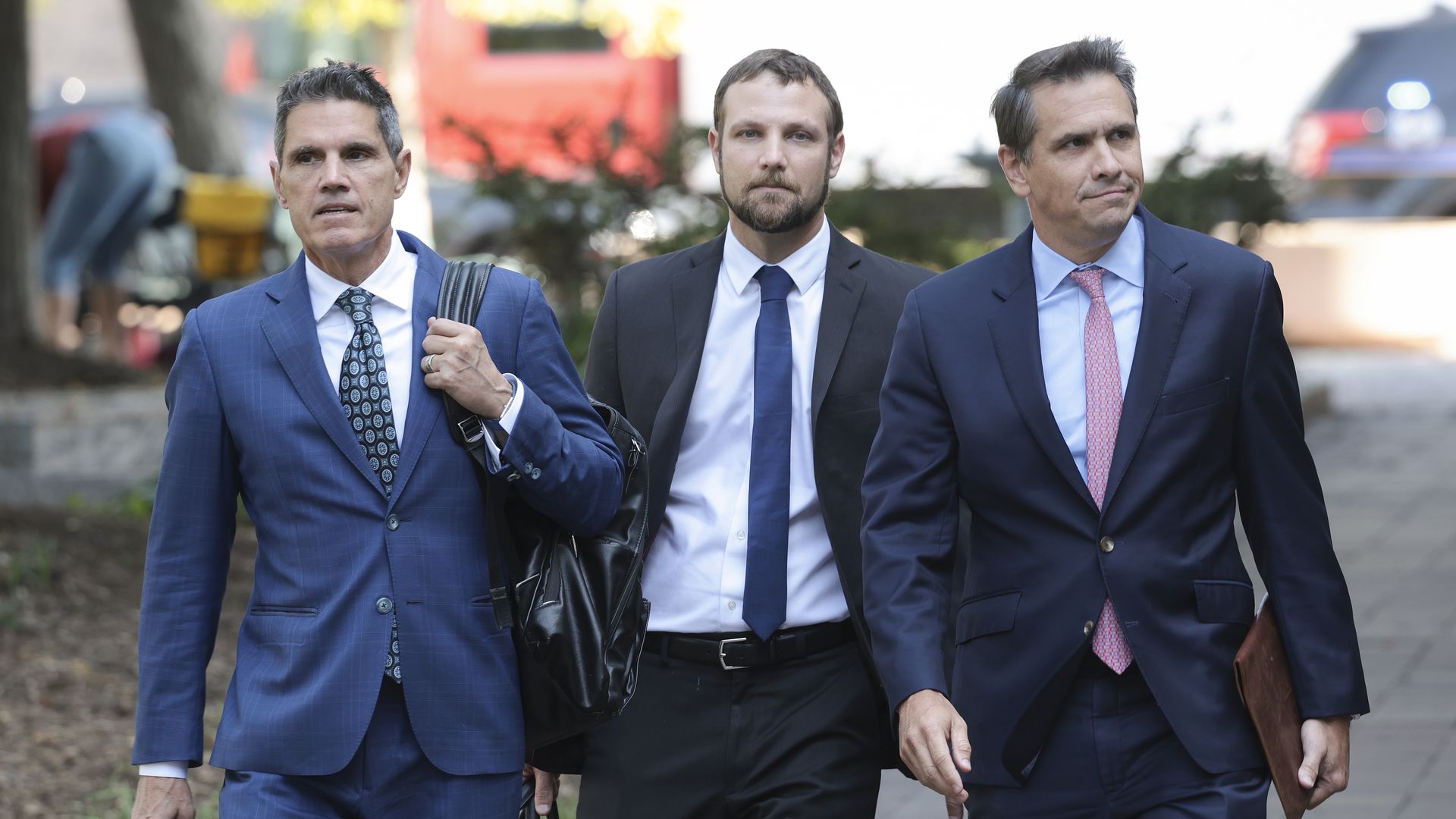 The federal judge overseeing the case involving former President Trump's alleged efforts to subvert 2020 election results agreed Friday to the defense's proposal for a more limited scope of the protective order, but argued that Trump's right to free speech is "not absolute," according to multiple reports.
Why it matters: Trump's lawyers have made a First Amendment argument central to their defense in the Jan. 6 case, saying that the former president's actions surrounding the 2020 election were protected political speech.
"Mr. Trump, like every American, has a First Amendment right to free speech, but that right is not absolute," U.S. District Judge Tanya S. Chutkan said during her first hearing over the case.
"In a criminal case such as this one, the defendant's free speech is subject to the rules."
Driving the news: Chutkan said that she plans to issue a protective order over the handling of evidence in the case, which is the subject of debate between Trump's attorneys and prosecutors.
Chutkan warned that without a protective order, "a party could release information that could taint the jury pool, intimidate witnesses or others involved in some aspect of the case."
But Chutkan rejected prosecutors' proposal to shield the "improper dissemination or use" of all evidence to the public that is turned over before the trial.
Zoom out: Chutkan also noted that Trump's presidential campaign will not have bearing on how she handles the case. "I intend to keep politics out of this," she said.
"If that means he can't say exactly what he wants to say about witnesses in this case, then that's how it's going to be," she added.
Chutkan offered a stark warning in her closing remarks, saying that the more that one party makes "inflammatory statements" that could intimidate witnesses, the "greater the urgency will be that we proceed to trial quickly."
Trump pleaded not guilty last week to four criminal charges related to his efforts to subvert 2020 election results.
Special counsel Jack Smith on Thursday proposed a start date of Jan. 2, 2024 for the trial, which adds to a packed courtroom schedule in the middle of Trump's presidential campaign.
Go deeper: How Trump could walk
Go deeper