Trump's First Amendment defense in Jan. 6 case is shaky, experts say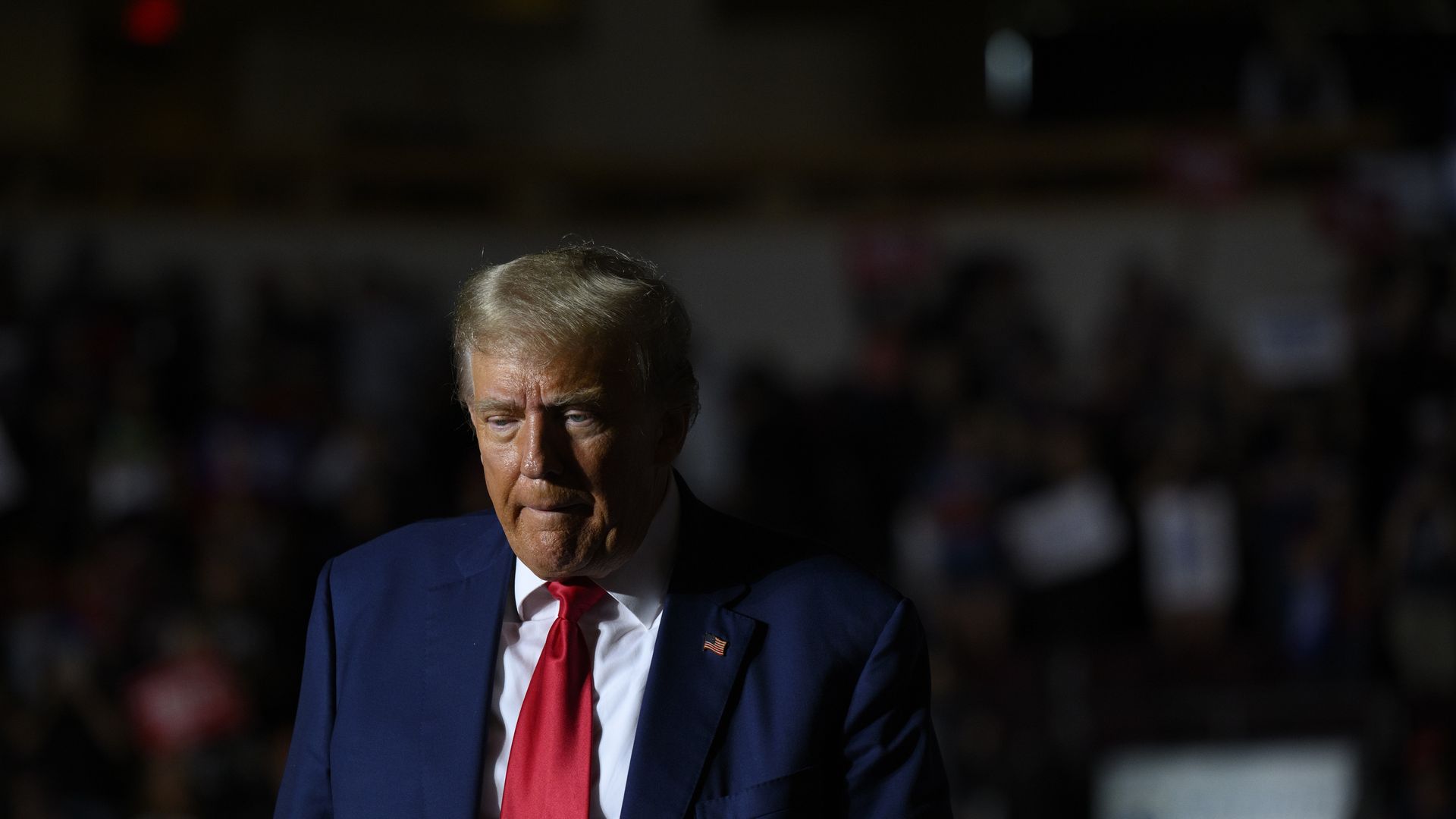 Former President Trump's legal team says he's been indicted for actions that are protected by the First Amendment — and that the First Amendment will ultimately exonerate him.
Reality check: Many legal experts say that's not true, and not really the point.
Driving the news: "There's nothing that's more protected under the First Amendment than political speech," Trump attorney John Lauro said on CNN shortly after special counsel Jack Smith's indictment was unsealed.
"Donald Trump had every right to advocate for his position … now his advocacy is being criminalized," Lauro said.
How it works: The indictment itself acknowledges that Trump had a First Amendment right "to speak publicly about the election and even to claim, falsely, that there had been outcome-determinative fraud during the election and that he had won."
The indictment is focused on Trump's efforts to stop the election from being certified, and alleges that those efforts amounted to a criminal conspiracy.
Prosecutors, of course, will have to prove that case, and Trump will be able to mount a defense. But Trump's First Amendment rights don't necessarily factor into that equation, legal experts say.
Zoom in: "There's no First Amendment right to participate in a conspiracy," said Alan Rozenshtein, a University of Minnesota law professor who previously worked in the Justice Department, and has written about the First Amendment implications of prosecuting Trump for his role in Jan. 6.
To put it simply, if you and I engaged in a criminal conspiracy, and we talked about it in public, no, we couldn't be prosecuted for what we said. But that wouldn't get us off the hook for the underlying crime. We could still be prosecuted for that.
No one disputes that Trump had a right to claim he had won the election, whether he believed that or knew it to be false.
Whether he knew the truth still matters: It's relevant to his state of mind as he and his advisers attempted to change the outcome of the election.
But the real legal question is whether those actions amounted to a criminal conspiracy — he's not being indicted for what he said.
Between the lines: The First Amendment would have played a bigger role here if the special counsel had charged Trump with directly inciting the Jan. 6 riot.
Political speech is heavily protected by the First Amendment. And it is extremely difficult to convict someone of inciting violence based on their protected speech.
But that isn't a charge in this indictment — which may well have been a strategic choice by the special counsel's office.
"I don't expect there to be any serious First Amendment issues here," Rozenshtein said.
Go deeper: Barr says Trump's First Amendment argument in Jan. 6 case is not valid
Go deeper