Barr says Trump's First Amendment argument in Jan. 6 case is not valid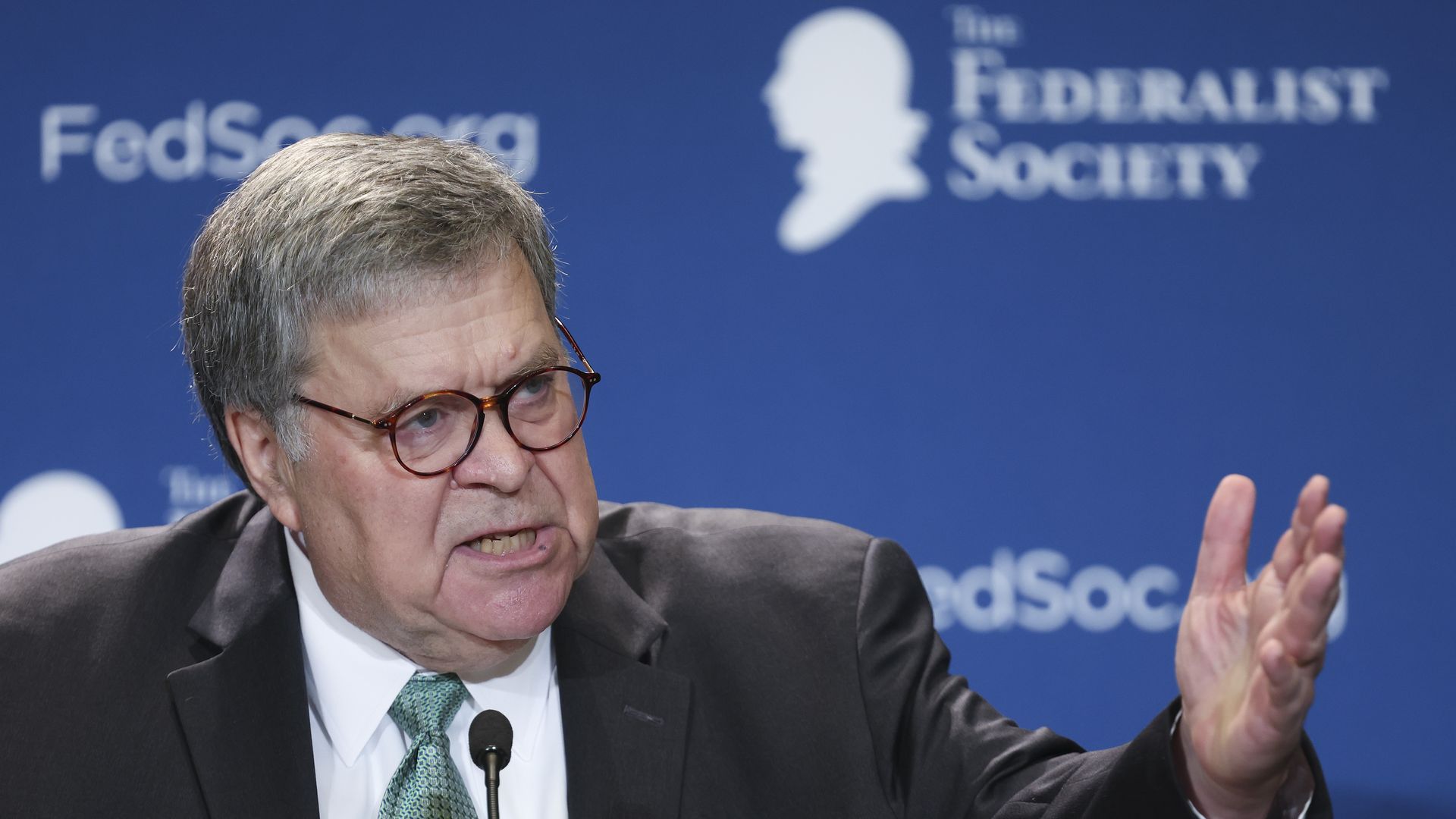 Bill Barr on Wednesday evening rejected claims by Donald Trump's attorneys that the former president's indictment this week over alleged efforts to overturn the 2020 election was an "attack on free speech."
Driving the news: The ex-Trump administration attorney general said on CNN that he probably wouldn't have approved the former president's third indictment as he expressed concerns about the case occurring so close to the 2024 election, but he believes "we're only seeing the tip of the iceberg" and he didn't have a problem with it as a legal matter.
What he's saying: Barr told CNN's Kaitlan Collins the Department of Justice was "not acting to weaponize the department by proceeding against the president for a conspiracy to subvert the electoral process" as Trump and his allies had claimed ahead of the former president's arraignment Thursday in the Jan. 6 indictment — one of three he faces.
He said the argument by Trump attorney John Lauro that the Jan. 6 indictment was an "attack on free speech and political advocacy, and there's nothing that's more protected under the First Amendment than political speech," was not valid. This was because the indictment states that the DOJ was not attacking Trump's First Amendment rights, Barr said.
"He can say whatever he wants. He can even lie. He can even tell people that the election was stolen, when he knew better," Barr said of Trump.
"But that does not protect you from entering into a conspiracy. All conspiracies involve speech, and all fraud involves speech. So, free speech doesn't give you the right to engage in a fraudulent conspiracy."
Go deeper