52% of Republicans won't vote for Trump if he goes to prison: poll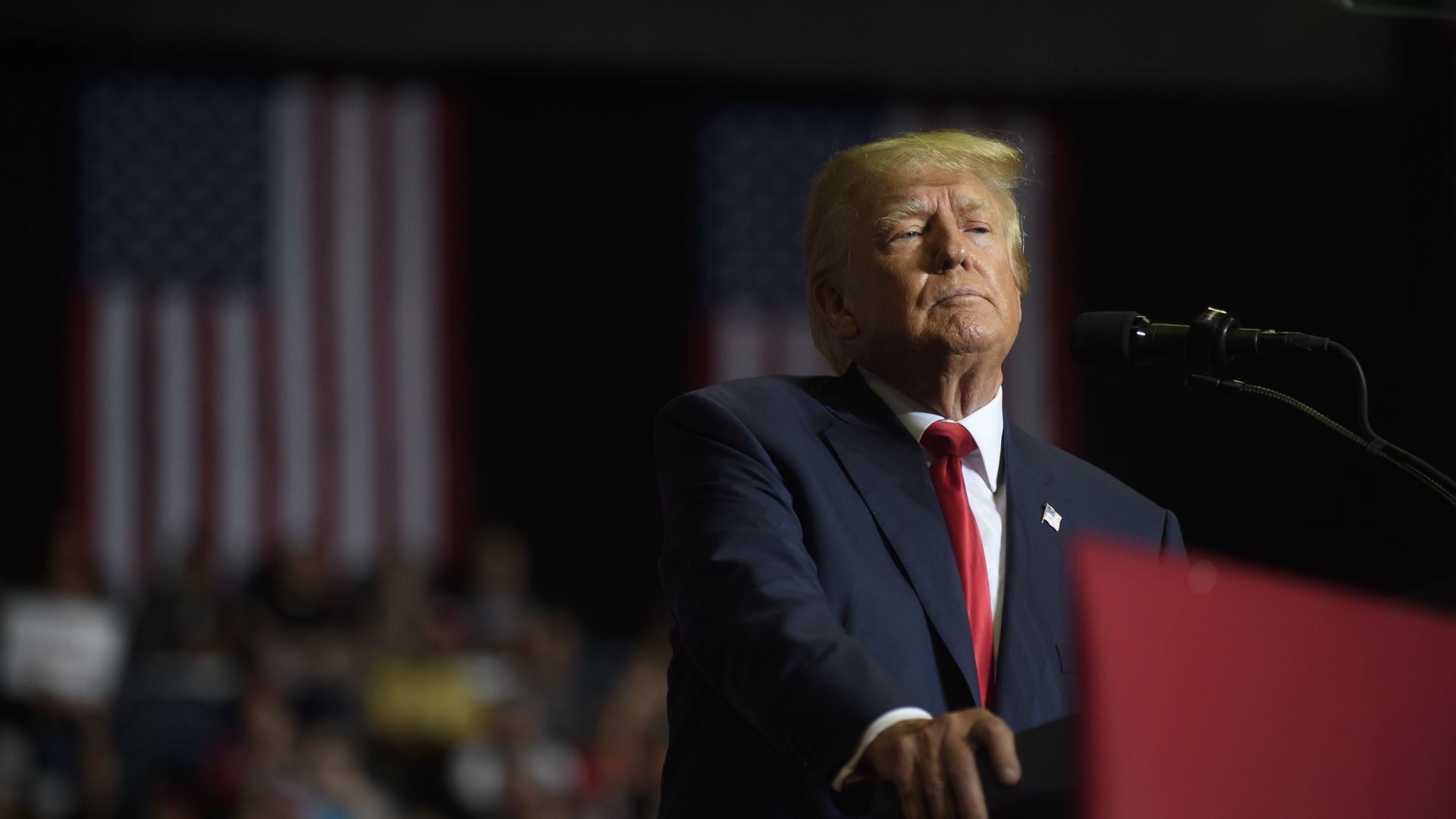 Nearly half of Republicans say they would not vote for former President Trump if he were convicted of a felony, and 52% wouldn't vote for him if he were in prison on Election Day, according to a Reuters/Ipsos poll published Thursday.
Why it matters: Trump remains the runaway favorite for the 2024 Republican nomination, but the poll suggests his legal woes could still harm his general election chances.
Driving the news: Trump will be arraigned Thursday in connection with the Jan. 6 investigation on charges for which, if convicted, he could face multiple years in prison.
Trump previously pleaded not guilty in June to 37 felony counts in a probe related to retaining classified information and obstruction of justice.
He also pleaded not guilty in New York to charges relating to the falsification of business records to conceal an alleged affair with porn star Stormy Daniels.
Trump faces a fourth possible indictment in Georgia over alleged criminal efforts to overturn the 2020 election results. He denies wrongdoing in all four cases.
On the one hand: Trump is tied with President Biden at 43% in a hypothetical general election matchup, according to a New York Times/Siena College poll, despite 51% of voters saying they think Trump has committed "serious federal crimes."
The Reuters poll also found that 75% of Republicans believe Trump is facing "politically motivated" prosecutions, while 66% do not find the charges that Trump committed criminal acts to overturn the results of the 2020 election "believable."
Those findings suggest many in the GOP base believe Trump's claims that he is the victim of a "witch hunt."
On the other hand: The Reuters poll suggests many Republicans would nonetheless be reluctant to vote for a convicted felon next November.
45% of Republicans said they would not vote for Trump if he were convicted of a felony by a jury, while 35% said they would.
52% said they wouldn't vote for him if he were in prison at the time of the election, while 28% said they would.
Worth noting: The poll showed Trump leading Florida Gov. Ron DeSantis 47% to 13%.
Go deeper