Koch group targets Latinos with anti-"Bidenomics" campaign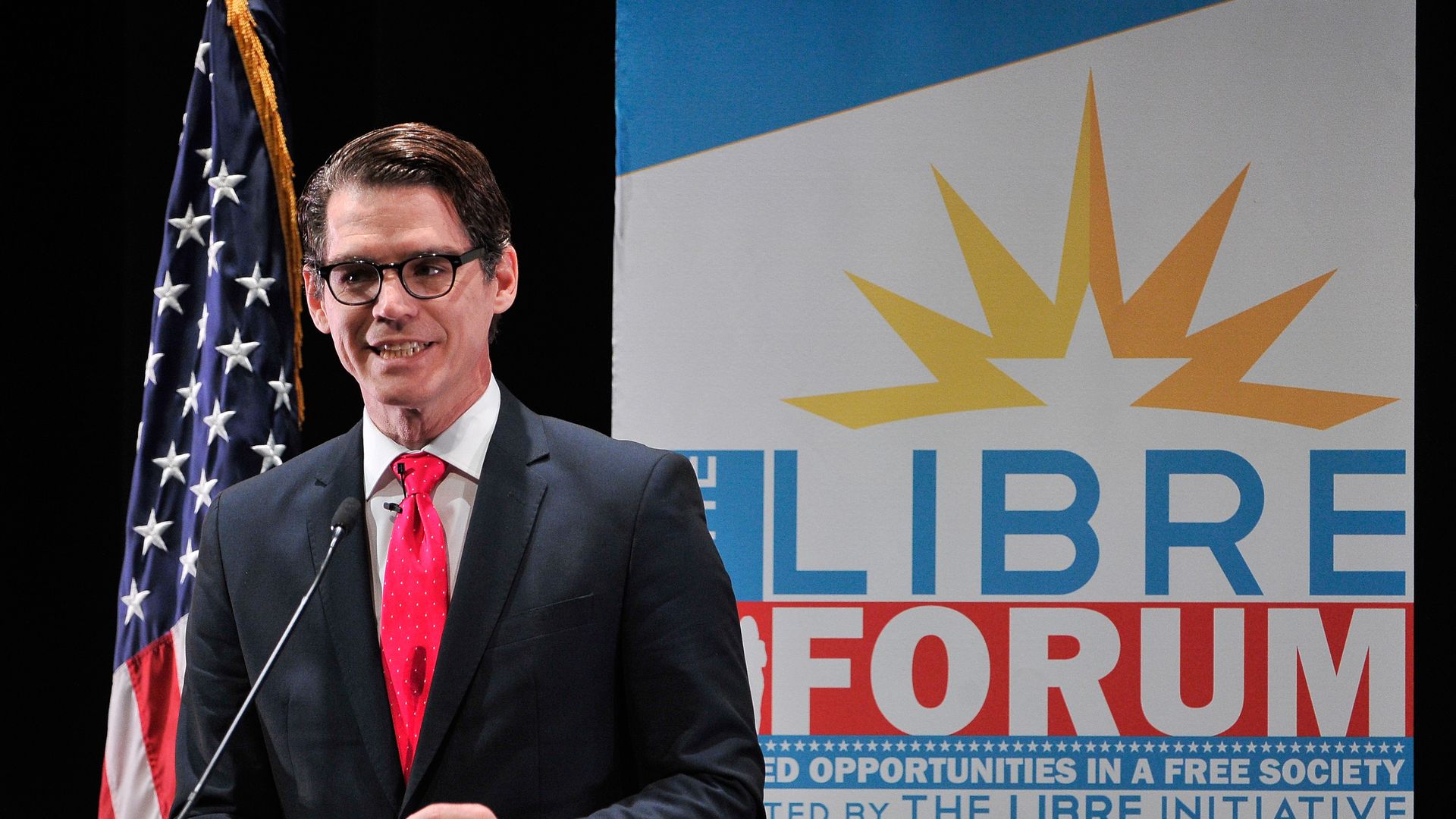 The Koch-backed LIBRE Initiative this week is launching a multi-state effort to counter Democratic messaging around "Bidenomics," the term the Biden administration uses to describe the president's economic record.
Why it matters: The campaign by the libertarian-leaning organization, which aims to engage Latino voters, comes as the GOP makes inroads with Hispanics, the fastest-growing voting demographic.
The big picture: Senior Biden officials are convinced that talking up the economy is key to the president's re-election.
Details: The LIBRE Initiative's latest campaign, La Prosperidad es Posible (Prosperity is Possible), seeks to convince Latino voters in battleground districts in Arizona, Nevada, Ohio and Wisconsin that Biden's moves to forgive $39 billion of student loan debt and restrict oil and gas leases hurt their wallets.
The organization's leaders will also target inflation and the president's pro-union policies, using intimate gatherings, carne asadas and events at gas stations, where LIBRE will cover part of the cost of gas for attendees.
Background: The LIBRE Initiative, founded in 2011 as part of the Koch network, has supported moderate immigration and criminal justice reforms but has opposed the Affordable Healthcare Act and increased federal spending on social programs.
What they're saying: "I think it's a disconnect. There has been an economic approach that hasn't rendered real prosperity, real opportunities for the Latino community," Daniel Garza, president of The LIBRE Initiative, said.
Garza said despite the president's media blitz, Latinos are still experiencing high prices for gas, food and medicine, and having trouble buying homes thanks to high interest rates.
"Inflation is down from its high. It's still up. Purchasing power is still down."
Reality check: Although inflation is ebbing (prices on some goods and services remain high) and interest rates could still rise, the economy has momentum heading into the second half of 2023.
It adds that it helped reduce child poverty for Latinos by more than 7%.
Zoom out: The latest LIBRE Initiative campaign is significant because the organization consistently engages with Latinos — especially swing voters — even in off-election years, while the Democratic Party and the GOP are inconsistent, University of Houston political science professor Jeronimo Cortina tells Axios.
"Sometimes the Democratic Party tends to sleep on its laurels. If the LIBRE Initiative goes in, Latinos are going to listen, and there is not going to be any counter-narrative."
The bottom line: The percentage of Hispanics who voted nationally for Republicans jumped from 25% in the 2018 midterms to 39% last November, according to Pew Research Center data.
Cortina said that percentage will keep rising unless there's more aggressive Latino engagement from Democrats.
Still, Latinos currently favor Democrats by nearly 3 to 1.
Subscribe to Axios Latino to get vital news about Latinos and Latin America, delivered to your inbox on Tuesdays and Thursdays.
Go deeper