Biden administration cancels 3 major offshore oil lease sales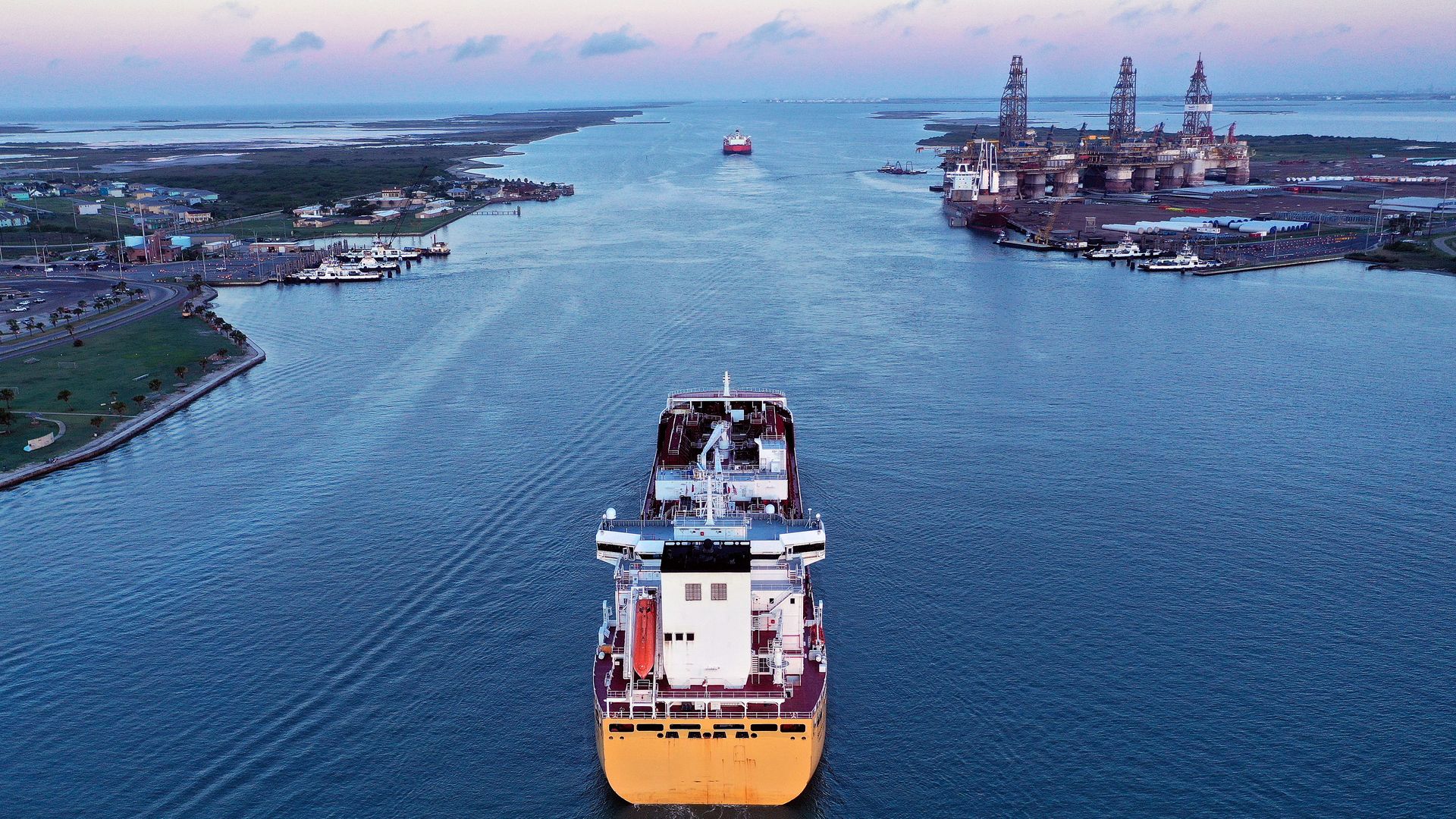 The Interior Department announced Wednesday it won't proceed with plans for three oil and gas lease sales in the Gulf of Mexico and Alaska's Cook Inlet.
Why it matters: The move that all but ends the likelihood of the U.S. government selling new drilling leases in coastal waters in 2022 comes as gas prices hit all-time highs and after President Biden spoke of supplying European nations with fuel to ease dependence on Russian energy following the invasion of Ukraine, per the Washington Post.
It's another win for environmental groups after a federal judge last January canceled the Biden administration's late 2021 sale of new oil-and-gas drilling leases in the Gulf of Mexico. That's due to expire in June, WashPost notes.
Driving the news: The Interior Department said in an emailed statement that due to "lack of industry interest in leasing in the area," it "will not move forward with the proposed Cook Inlet OCS oil and gas lease sale 258."
"The Department also will not move forward with lease sales 259 and 261 in the Gulf of Mexico region, as a result of delays due to factors including conflicting court rulings that impacted work on these proposed lease sales," the statement added.
Between the lines: The Russian military assault on Ukraine is forcing Biden, a president who wants to hasten the transition away from fossil fuels in order to curb global warming, toward embracing more oil production and natural gas exports, Axios' Ben Geman writes.
What they're saying: Drew Caputo, vice president of litigation for lands, wildlife and oceans for the environmental advocacy group Earthjustice, told CBS News the announcement was "good for the climate, which can't handle new oil and gas development."
Meanwhile, Frank Macchiarola, senior vice president of policy, economics and regulatory affairs at the American Petroleum Institute, said in an emailed statement: "Unfortunately, this is becoming a pattern — the administration talks about the need for more supply and acts to restrict it.
"As geopolitical volatility and global energy prices continue to rise, we again urge the administration to end the uncertainty and immediately act on a new five-year program for federal offshore leasing."
Go deeper