US court ruling allows Microsoft-Activision deal to proceed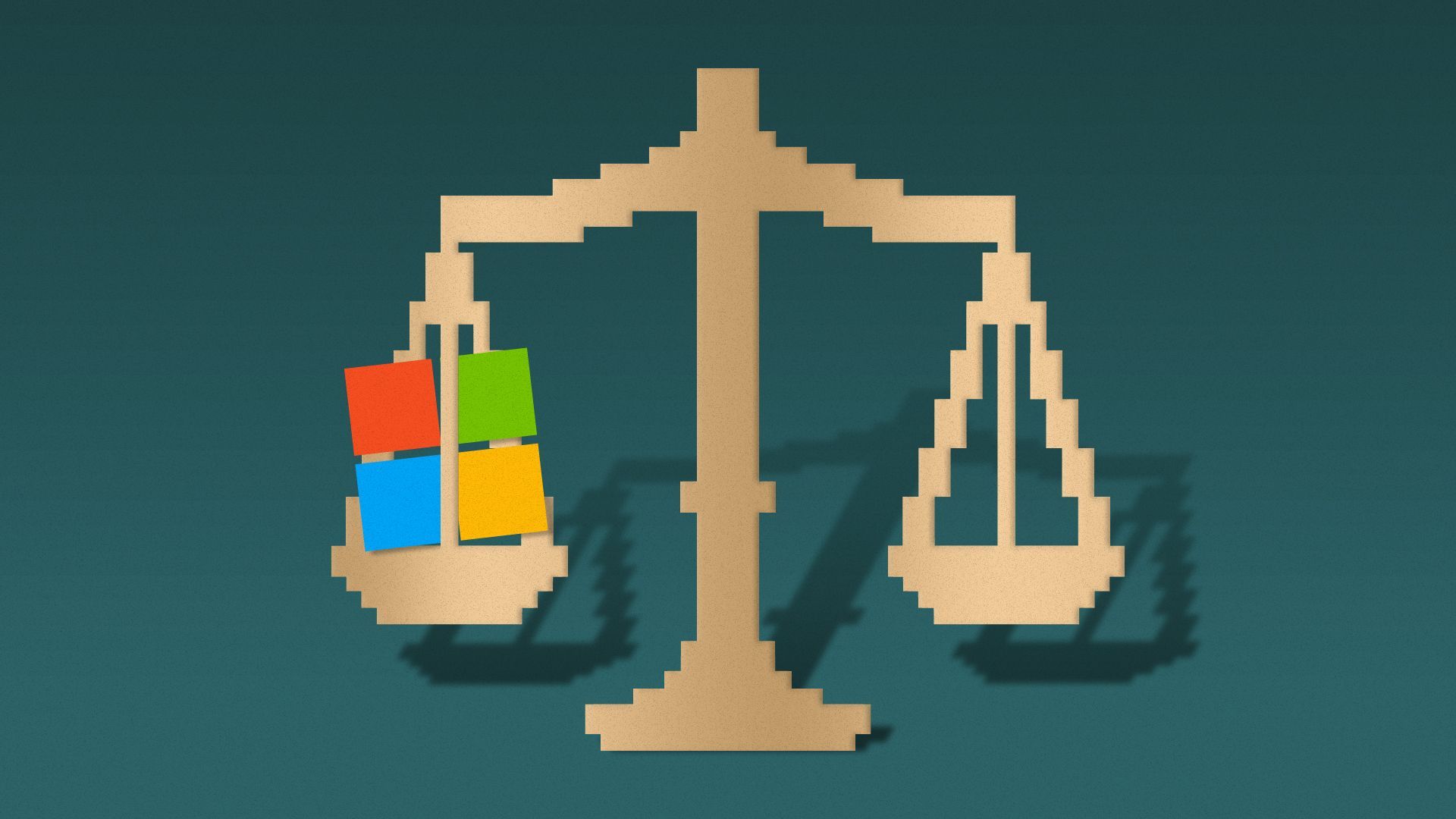 A U.S. court has denied the FTC's bid for a preliminary injunction of Microsoft's $68.7 billion acquisition of Activision Blizzard.
Why it matters: The decision means Microsoft can close its merger with Activision ahead of a July 18 deadline everywhere except for the U.K.
Driving the news: Judge Jacqueline Scott Corley denied the FTC's request for a preliminary injunction against the deal.
Microsoft and Activision had said that an injunction would kill the agreement.
Zoom in: Microsoft's bid for Activision Blizzard expires on July 18, after which Microsoft would have to pay Activision Blizzard a $3 billion reverse termination fee.
While a preliminary injunction would not have technically blocked the deal from ever happening, Microsoft had complained that the process of then going to court, potentially losing, then appealing would take years and make the merger impossible to close.
Between the lines: The FTC and Microsoft tussled across five days of testimony in late June, as the heads of Microsoft and Activision took the stand to argue the deal's merits.
Those executives pledged to keep Activision Blizzard games on Microsoft's rival platform PlayStation, as it had Minecraft after purchasing that popular game in 2014.
But FTC lawyers said Microsoft was incentivized to use Activision Blizzard's library to an anticompetitive advantage and pointed to the company's treatment of games from its recent $7.5 billion purchase of ZeniMax as proof.
Catch up quick: Microsoft announced in January 2022 that it intended to purchase Activision Blizzard for $69 billion, more than double what it paid for its biggest purchase to date, LinkedIn.
Microsoft had caught Activision Blizzard stock low in the wake of sexual misconduct scandals and an off performance for the Call of Duty franchise.
The Xbox maker said from the start that the prize was the company's mobile gaming know-how, including its King studios responsible for Candy Crush Saga.
But the fate of Call of Duty swiftly became the focus of skeptical regulators in the U.K., Europe and the U.S., who analyzed whether putting Microsoft in charge of the popular war game franchise could harm consumers of consoles, game subscription and cloud gaming services.
What's next: A temporary restraining order against the deal is in place until 11:59pm on July 14, unless the FTC secures a stay pending an appeal.
Microsoft wants to close the deal before the July 18 expiration date, but might have to decide to defy a block on the deal from the U.K.'s competition regulator to do so.
Microsoft said it has agreed with U.K. regulators to pause its appeal of that ruling in order to modify its deal to make it "acceptable."
Go deeper:
Editor's note: This story is breaking news and has been updated with additional detail.
Sign up for the Axios Gaming newsletter here.
Go deeper