U.K. regulators to block Microsoft's $69 billion deal for Activision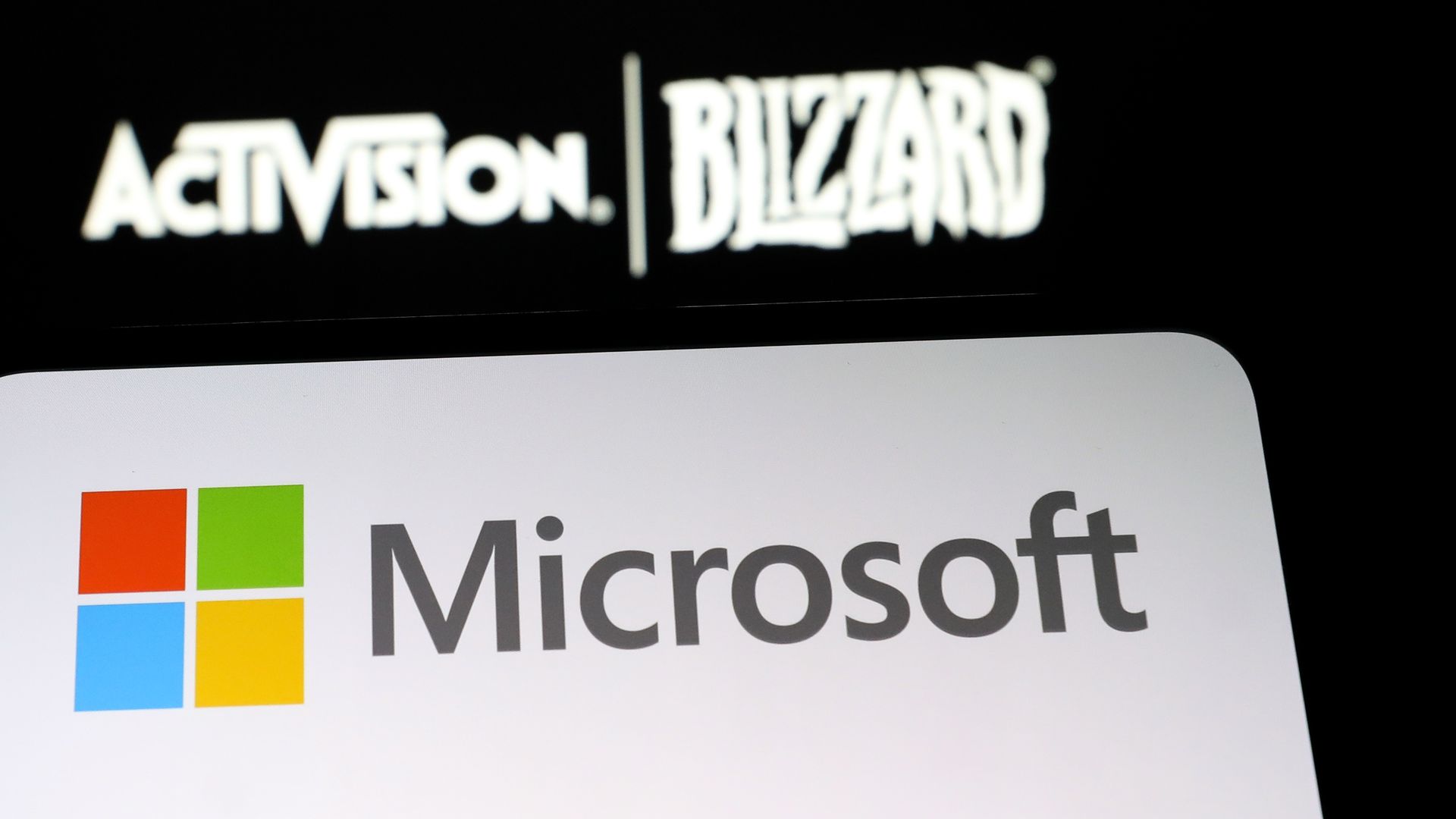 British antitrust regulators on Wednesday said they'll seek to block Microsoft's $69 billion takeover of video game giant Activision Blizzard, citing how the merger could hinder competition in the emerging cloud gaming market.
Why it matters: This would be the largest gaming merger of all time, but now is being opposed by both U.S. and U.K. regulators, with European Union regulators continuing to investigate.
The Federal Trade Commission sued to block the deal in late 2022, although the New York Post reported Tuesday that Microsoft might close the acquisition while the FTC suit works through the legal system (shades of Illumina/Grail).
What Activision Blizzard is saying: "The [Competition and Markets Authority's] report contradicts the ambitions of the UK to become an attractive country to build technology businesses," an Activision rep said in a statement. "We will work aggressively with Microsoft to reverse this on appeal. "
The "Call of Duty" maker added that the antitrust ruling does a "disservice to U.K. citizens."
Microsoft president Brad Smith added: "We're especially disappointed that after lengthy deliberations, this decision appears to reflect a flawed understanding of this market and the way the relevant cloud technology actually works."
Be smart: British regulators seemed to be inching toward deal approval before Wednesday's surprising announcement.
Initially voicing caution regarding the merger's impact on multiple markets, the CMA shifted course last month when it said it no longer believed that the deal would hurt competition between Sony PlayStation consoles and Microsoft Xboxes.
But the concern over the merger's impact on cloud gaming remained and proved decisive.
Go deeper