Axios Gaming
September 25, 2023
Happy Monday.
As one entertainment strike seems set to end, another could be brewing: Today is deadline day for SAG-AFTRA members to vote on whether to allow the negotiators working on the union's video game contract for voice actors to declare a strike, if negotiations fall apart.
Today's edition: 1,678 words, a 6.5-minute read.
1 big thing: Microsoft-Activision deal clears big hurdle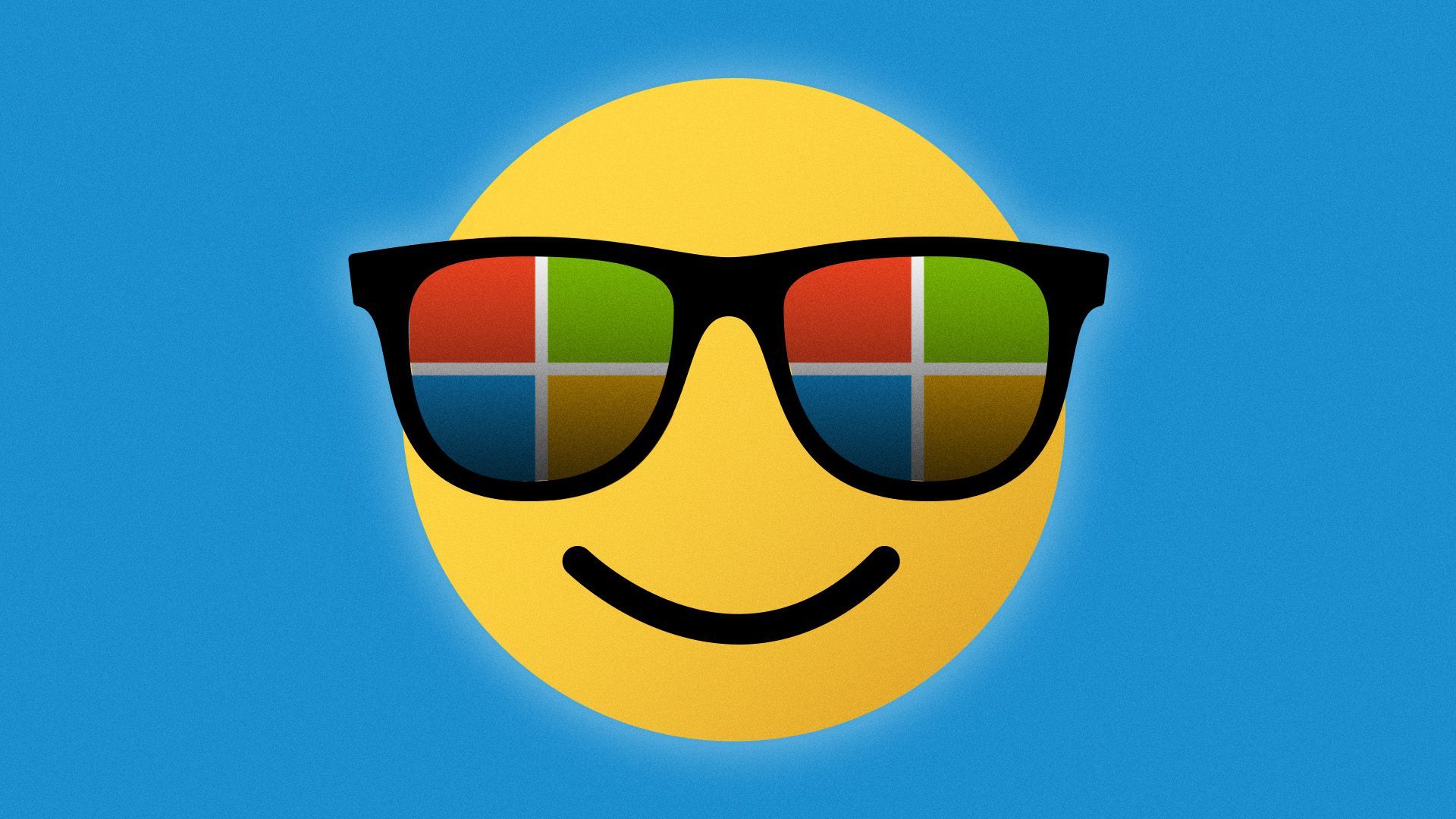 Microsoft's purchase of Activision Blizzard, sought since January 2022, is nearly a lock, after a key breakthrough in the U.K.
Why it matters: The combination of the two will result in one of gaming's most powerful companies.
In a twist few could have predicted more than a month ago, it is set to strengthen Ubisoft as well.
Driving the news: The U.K.'s antitrust regulator, the Competition and Markets Authority, said Friday that it provisionally approves an alteration to Microsoft's $69 billion bid, a tweak that would give Assassin's Creed publisher Ubisoft control of cloud-streaming rights to current Activision Blizzard console and PC games as well as any released in the next 15 years.
The CMA had blocked the deal last spring over concerns that Microsoft's purchase of the company behind Call of Duty and World of Warcraft would give it too much power in the nascent cloud-streaming market, in which players are accessing games via remote servers rather than through nearby consoles and PCs that they own.
That prompted Microsoft to change its offer.
Between the lines: The Ubisoft arrangement gives the French mega-publisher the power to license Activision Blizzard's games for the cloud to any interested parties, including Microsoft, though it is barred from giving the Xbox maker exclusive or preferential rights.
It also allows Ubisoft to request non-Windows ports of the games and ensure that the games "support emulators like Proton."
What they're saying: "The CMA considers that the restructured deal makes important changes that substantially address the concerns it set out in relation to the original transaction earlier this year," the U.K. regulator said in a statement Friday morning.
The regulator says it has "limited residual concerns," but it has "provisionally concluded" that remedies offered by Microsoft will address them.
What's next: Full U.K. approval of the deal could come next month, ahead of the Oct. 18 expiration of Microsoft's bid for Activision, though both companies have already extended the deal once.
In the U.S., the Federal Trade Commission failed to win a preliminary injunction against the deal this past summer.
The agency has appealed that decision, but it is running out of time to derail the deal before Microsoft and Activision can close it.
2. Unity backtracks a bit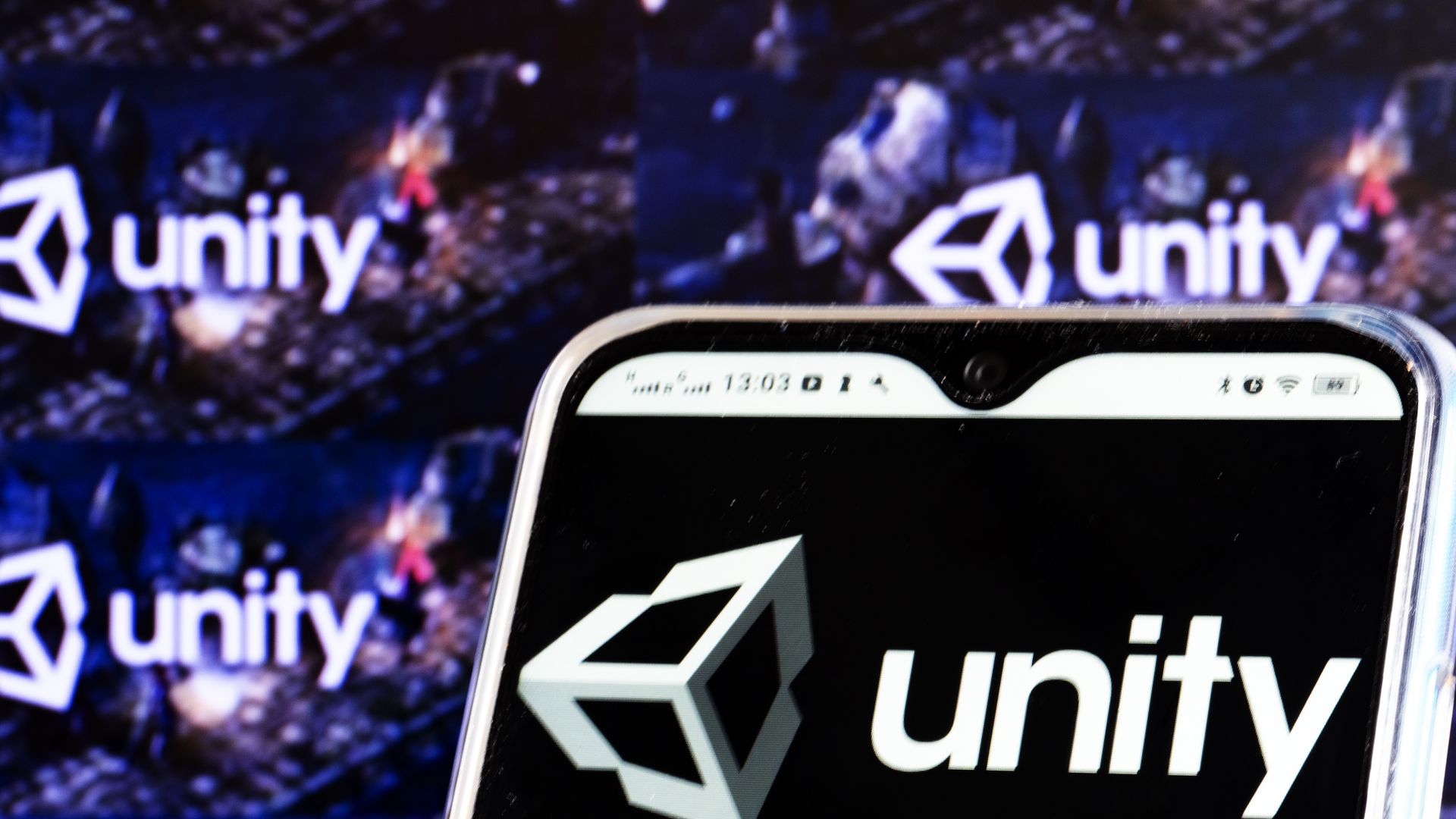 Unity walked back some of its plans for controversial new 2024 fees to game developers Friday, acknowledging its plan had failed to take enough developers' perspectives into account.
Driving the news: After announcing two weeks ago that popular games on Unity would incur additional fees in 2024 every time a player first installed the game, Unity's revised plan will allow game makers clearing certain revenue and download thresholds to instead pay Unity 2.5% of their revenue, if that's lower.
Developers will be able to avoid the installation, or Runtime, fees, by not updating to a newer version of Unity, the company said, addressing criticism that forcing existing games onto the plan was unfair and potentially financially ruinous to some studios.
The big picture: Unity offers one of the premier game creation tool sets in the industry, but the new fee structure prompted some developers to say they'd bail for competing platforms.
What they're saying: "I know how easy it is to lose trust," senior executive Marc Whitten said Friday in an hourlong livestreamed interview with Unity-focused YouTuber Jason Weimann.
Whitten promised that the company would not attempt again to retroactively negate older terms of service and noted the company had restored a change log that tracked alterations of the terms of service. Its deletion had been widely noted amid backlash to Unity's new fee structure.
Be smart: One dev studio, which was planning to port its made-on-Unity PC game to Switch, has canceled its plans, saying "we currently have no confidence that they won't try pulling another move or pushing back to their original plans under/beyond this new TOS."
3. Square's stumbles, reconsidered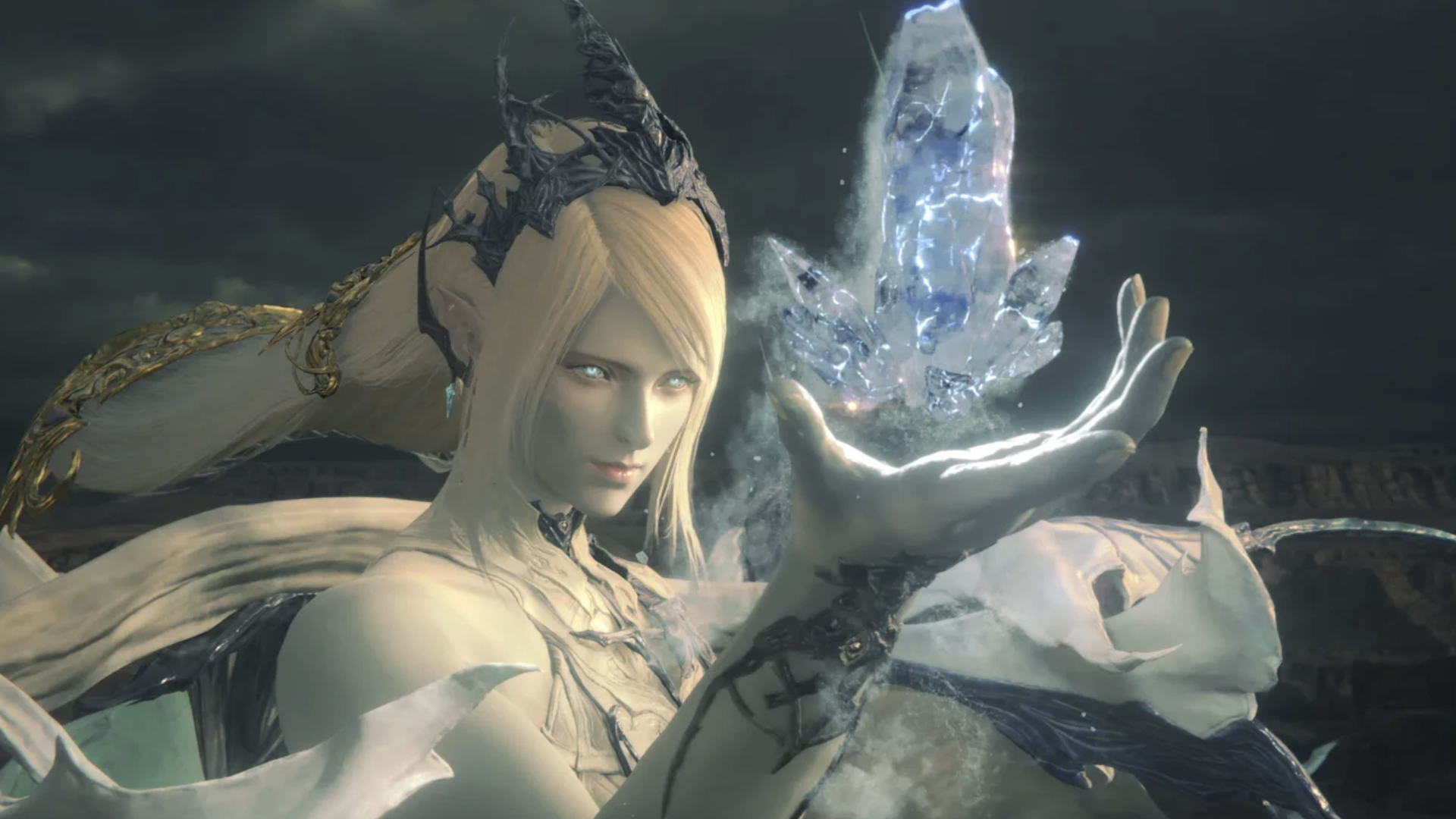 Final Fantasy maker Square Enix is right to bring more of its games to Microsoft's Xbox and keep taking risks on new games, a former senior executive at the company tells Axios. However, he said it should not heed critics who say the company is too dependent on star game producers.
Why it matters: Square Enix is one of the most iconic and successful game companies in history, but it's been going through a rough patch.
The company has lost $2 billion in market value since the June launch of PlayStation 5 exclusive Final Fantasy XVI, according to Bloomberg.
The game sold 3 million copies at launch, solid if not spectacular for one of gaming's most famous franchises.
But Square Enix has also released a string of bombs since 2022, including PC and PS5 game Forspoken in January and Babylon's Fall, an online game that was shut down less than a year after launch.
What they're saying: Final Fantasy XVI's exclusivity to Sony's PS5 was a key limiting factor to its current situation, says Jacob Navok, currently CEO at Genvid and former head of Square's Shinra Technologies.
"The issue that I see is an issue that all of the industry should be cognizant of, which is the risk of console exclusives when you have a principal-agent problem," he says.
Navok says Final Fantasy XVI had good enough reviews — in line with or better than prior entries — to have helped the company, but says Square's exclusivity put it in a position to need Sony to sell the game.
"When you're the publisher relying on first party for success, you're always at a disadvantage, because your individual title matters less to the platform holder than it does to you."
State of play: In July, only his second month in the role, SquareEnix's new CEO Takashi Kiryu announced the company would bring more of its biggest releases to Xbox alongside other platforms.
Between the lines: Navok disagrees with analysts who've criticized Square Enix for releasing too many new games, such as Forspoken and The DioField Chronicle, that got middling reviews and sold poorly.
"This is what diversification of IP looks like. You need to take multiple swings to see what hits."
As for criticism of Square's big-name producers, who were blamed in a recent Bloomberg report for haphazard direction, Navok said that "Square Enix's producers are key to their product's success."
The Bloomberg article didn't single out any specific producers for criticism, but Navok hailed several as examples of success: "Ryutaro Ichimura was producer of the Dragon Quest franchise for 20 years, Naoki Yoshida is the reason Final Fantasy 14 is so successful, Hajime Tabata saved Final Fantasy 15, and Yoshinori Kitase and Tetsuya Nomura are the reason Final Fantasy 7 Remake exists," he said.
Be smart: In early August, Kiryu told investors his goal as CEO is to improve the profitability of the company's high-end PC and console releases, it's so-called HD games: "I see ample room for improvement in our operating profit margin and would like to start by working primarily on our HD games."
4. Need to know
☹️ Roblox is laying off 30 people from its talent acquisition team, TechCrunch reports, which the company said was the "result of the reduction in our hiring targets to better align with our growth goals."
🤔 Take-Two Interactive CEO Strauss Zelnick told a stockholder last week he won't speculate on whether the publisher would buy mega-studio Gearbox but noted that his company holds publishing rights to the Gearbox-made franchises Borderlands and Tiny Tina's Wonderlands no matter who owns them.
Current Gearbox owner Embracer has been exploring a possible sale of the studio, Reuters reports.
😲 Capcom would "gracefully decline" any buyout offer from Microsoft, the company's chief operating officer told Bloomberg (via IGN) at Tokyo Game Show this past weekend, saying they work better as partners.
🎮 Hideki Kamiya, co-founder of PlatinumGames and director of a slew of well-regarded games including Resident Evil 2, Okami and Bayonetta, is leaving the company, VGC reports. No word on his next move.
🇮🇸 Iceland's president Guðni Th. Jóhannesson kicked off this year's fanfest for Eve Online, the popular sci-fi online game made in his country, VG247 reports.
🚙 Rockstar Games is beginning to offer a rotation of games as a bonus to subscribers of its $6/month GTA+ subscription service.
🚀 A third Star Wars Jedi game is in development, according to actor Cameron Monaghan, who voices series lead Cal Kestis. Monaghan made the comment at a recent convention, VGC reports, just days after news broke of the series' game director, Stig Asmussen, leaving EA's Respawn Entertainment.
5. Lawyers spar over Microsoft-Activision tweets
Tweets (or X messages) about the Microsoft-Activision deal from one of the topic's most vocal online commentators are themselves becoming part of a legal fight around the deal.
Driving the news: On Friday, a lawyer representing a group of gamers who are part of a suit in federal court to block the deal, pressed federal District Judge Jacqueline Scott Corley to compel Microsoft to produce any communication it has had with tech pundit and occasional consultant Florian Mueller.
Mueller's energetic, daily tweets about court battles and regulatory drama around the deal — some days more than 100 threaded messages long — have become a go-to resource for online observers and partisans for and against the deal.
Mueller has made no secret that Microsoft should be able to buy Activision and has been particularly disdainful of the so-called gamers' suit, often citing the defeats its lawyers have had in other cases.
The gamers' lawyer noted Mueller has been a consultant for Microsoft and said it's a matter of interest if Microsoft is running a "paid propaganda and influence campaign over this merger."
What they're saying: "I never tweeted for hire," Mueller told Axios today.
"I've tweeted about that merger and some other topics at times when I had a consulting relationship with Microsoft as well as at times when I did not." He has disclosed past consultancy with Microsoft on his blog since last year.
In its own response Friday, Microsoft called the request "irrelevant," saying Mueller already disclosed he "had" done consulting for Microsoft and Blizzard and says "it is not ... paying Mr. Mueller to sway public opinion about this case."
🎁 Like the newsletter? Refer Axios Gaming to your friends to spread the word and get free stuff in the process. Follow the link here to begin.
🐦 Find me on Twitter or Threads, @stephentotilo.
Thank you to Meg Morrone for editing and Kathie Bozanich for copy editing this newsletter.
Another week, another accomplishment by Zelda players that I can't believe is real.