Game developers are creating new options for people with phobias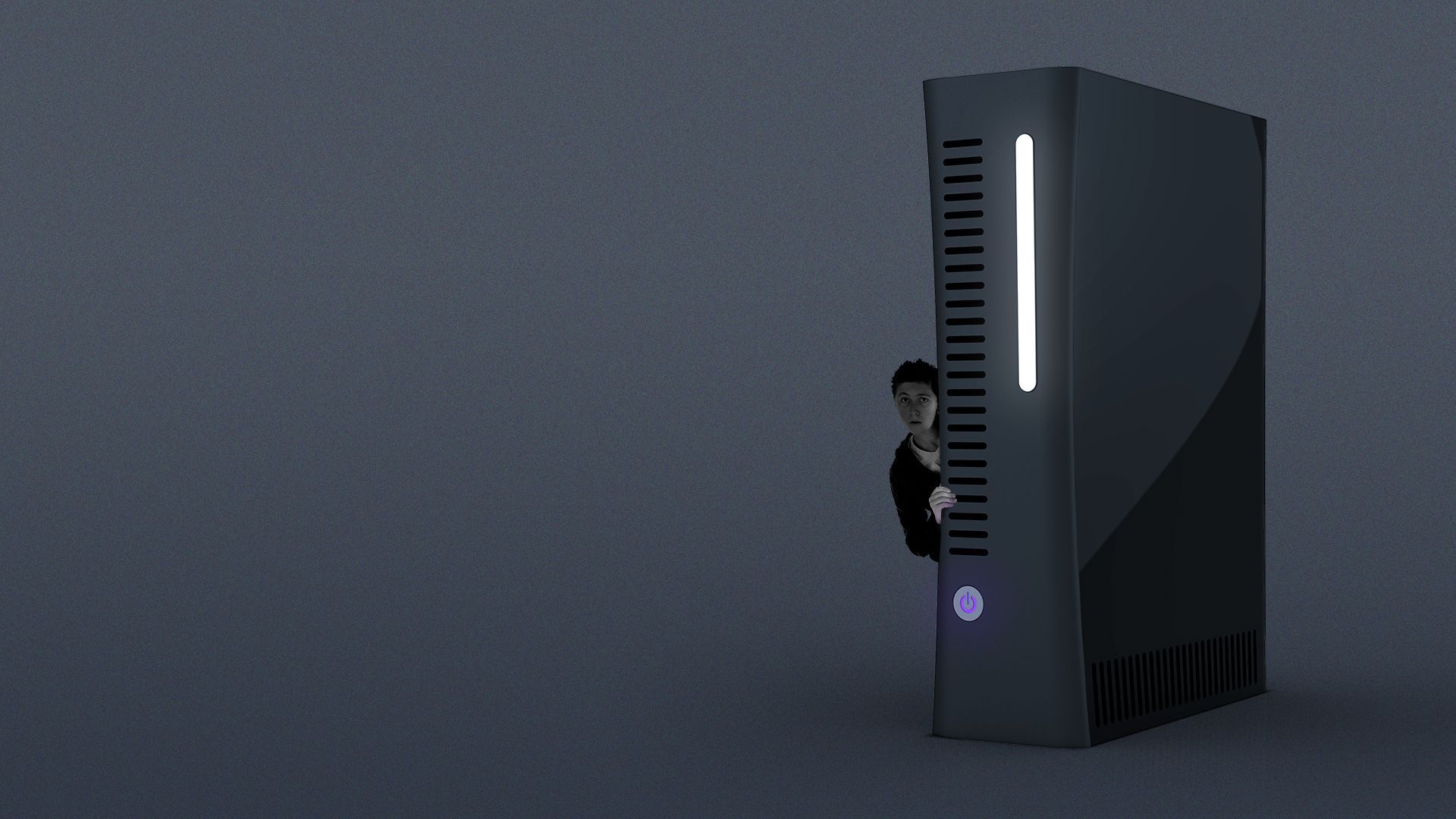 In the past month, developers of three major video games have announced special modes designed to help people with certain phobias play their games.
Why it matters: It's an expansion of an industrywide push to make games more accessible, offering the audience options that wouldn't be as feasible in other forms of entertainment.
Details: The new settings address fear of spiders or being underwater.
In April, Sony PlayStation hit Horizon Forbidden West was updated to include a thalassophobia mode for players with fears tied to deep water. Turning on that option keeps the protagonist from running out of air while swimming below the surface and adds pulsing and glowing effects to the game's underwater environment.
Near the end of April, Star Wars Jedi: Survivor, from Electronic Arts, launched with an "arachnophobia safe mode" that changes the look of one monstrous creature, hiding its stingers and altering other details to make it look less spider-like.
In early May, Warner Bros. Games' Hogwarts Legacy (the year's best-selling console game so far) also added an arachnophobia mode.
Be smart: Developers behind these modes consider them a necessary matter of accessibility, no different from letting players who are colorblind select an option to change how colors appear in the game.
Options around phobias first prominently appeared in 2020, when Microsoft-owned studio Obsidian Entertainment introduced an arachnophobia mode for Grounded, their survival game about shrunken teens trapped in a backyard.
What they're saying: "We realized that our game features spiders very prominently, and they're very large," Brian MacIntosh, a programmer at Obsidian, tells Axios. "That could definitely be an issue for some people, so it seemed like something we had to do something about."
Developers at the studio had also taken note of 2019 indie game Satisfactory, which had a fear option that switched out its spiders for cats.
As they made Grounded, the studio worked with a Microsoft research team to understand how to alleviate phobic player's fears. They created a "safe mode" slider that alters the game's spiders gradually, first by removing arms and fangs, all the way to "what we call the danger dumpling," MacIntosh says. "It's a couple of blobs with eyes on it."
The goal "was not to just make the spiders not scary." Rather, "the goal was to provide a mode where someone who's phobic, who has this sort of irrational, very heightened fear of spiders, to bring their fear level down to what someone who's not phobic might experience."
Between the lines: The phobia options that made Grounded an outlier three years ago have become a trend as accessibility efforts gain more support from project to project.
Electronic Arts' Star Wars team at Respawn Entertainment started making their arachnophobia mode about a year ago, members of the team tell Axios, after a developer on Star Wars Jedi: Survivor became unable to work on a key level because of the spider-like design of one creature.
Less polished versions of the creature earlier in development hadn't triggered the developer's phobia.
It was too late to change the creature's design, so, instead, an accessibility working group cooked up a solution: an optional, alternate look for the beast using a trick to obscure its stingers.
At PlayStation studio Guerilla Games, developers had heard from players who viewed the 2020 debut trailer for then-upcoming Horizon Forbidden West.
"Our community team received messages from fans who expressed that they were worried they would not be able to enjoy these sections because of severe fear of deep water," Joshua van Gageldonk, the game's project QA lead, tells Axios.
Implementing an alternate thalassophobia setting involved "a ton of different people from all kinds of disciplines on the development side," to ensure the optional mode didn't break the game. For example, the audio team had to make sure that the game never triggered choking sounds or drowning animations for its hero as she swam underwater.
State of play: Developers working on these modes say they're comfortable letting players tweak the content to overcome a phobia.
"That's something that people value across the team, across all disciplines, to be able to create that accessible game for players [who] otherwise wouldn't have been able to complete the story and experience the journey," Respawn senior development director Jonas Lundqvist tells Axios.
"I think it's incredible that games are opening up more and more to different people," PlayStation's van Gageldonk says. "We're all different, and it's great if we can customize games to just how we like them."
What's next: With each new phobia mode introduced into a game, more are likely to follow, according to Respawn technical designer Michel Wong, who worked on Jedi: Survivor's arachnophobia mode.
"Having a greater body of work to draw from is beneficial for everyone."
Among other things, Michel says, it serves as proof, for peers and for their bosses, "to sort of make the case for why it's important and how it would work."
Sign up for the Axios Gaming newsletter here.
Go deeper