Judge rules in Fortnite case that Apple must make App Store changes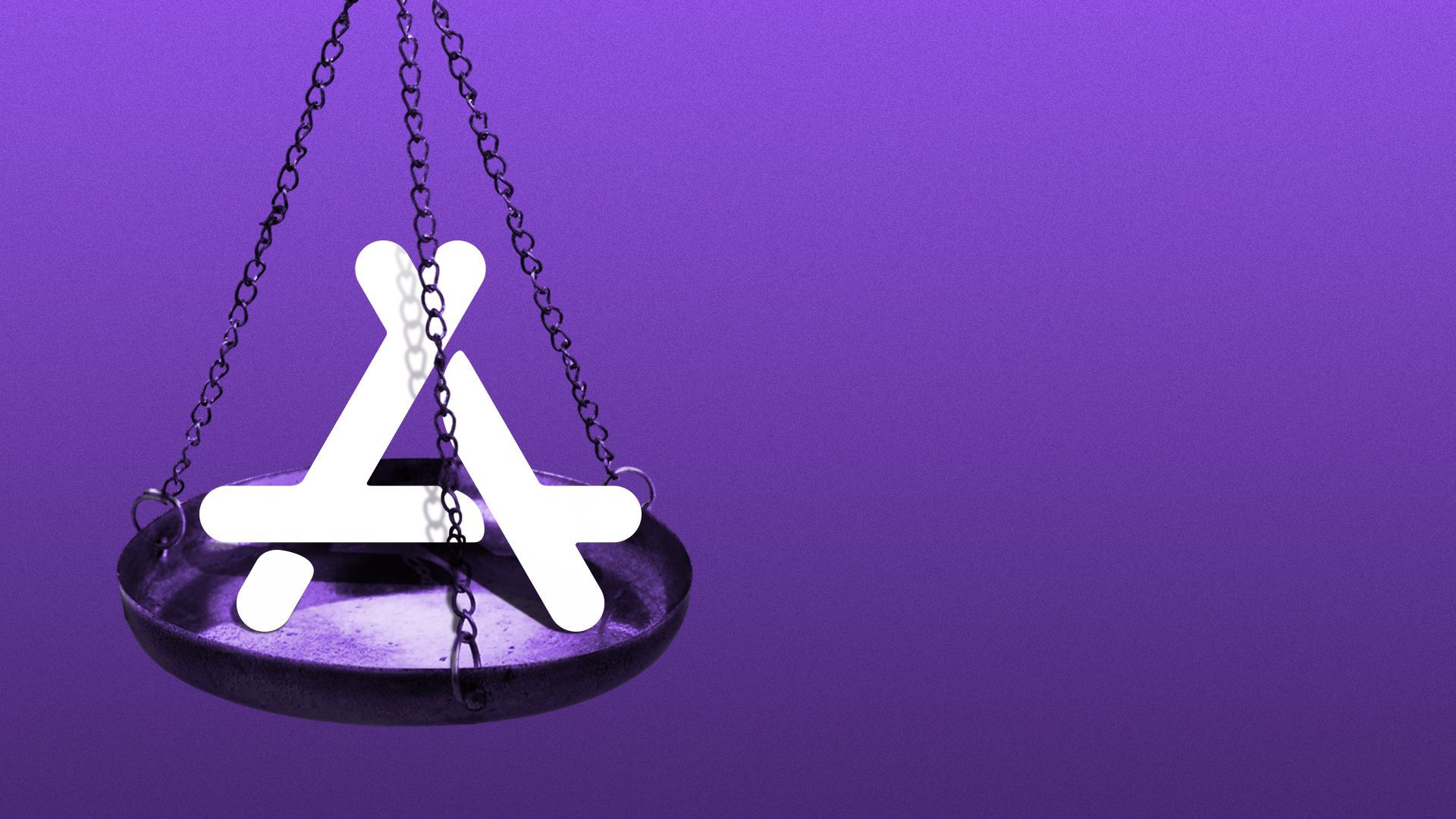 A federal judge's long-awaited ruling in Epic Games' antitrust lawsuit against Apple gave both sides opportunities to claim wins.
Driving the news: The ruling, delivered Friday morning, requires Apple to let Epic, and other developers, tell users about alternative payment mechanisms and to link out to their own transaction systems.
Yes, but: Federal District Court Judge Yvonne Gonzalez Rogers ruled that Epic "failed in its burden to demonstrate Apple is an illegal monopolist" and is not entitled to other remedies it sought.
Apple won't be forced, as Epic had hoped, to open up its app store to competing marketplaces like Epic's.
The court also ruled that Epic breached its contract when it altered "Fortnite" on iOS last year and says Apple is entitled to at least $3.6 million in relief.
Apple's one loss: As had been hinted at during the trial, Judge Rogers was troubled by Apple's "anti-steering" provisions, ruling that they "threaten ... an incipient violation of antitrust law."
Such provisions have blocked developers from telling customers that Apple takes a 30% cut of in-app purchases and bars them linking to or advertising cheaper ways to make those purchases outside of the app.
The judge issued an injunction against Apple's anti-steering rules, which could lead to games and other apps advertising off-app storefronts.
Catch up: The case went to trial in May, following a feud between the two companies in which Epic tried to circumvent Apple's payment systems through its own in-app option in "Fortnite."
Apple and Google both removed "Fortnite"; Epic sued.
What they're saying: "Today the Court has affirmed what we've known all along: the App Store is not in violation of antitrust law," Apple said in a statement. "As the Court recognized 'success is not illegal.'"
What's next: Epic plans to appeal the court's decision.
Apple representatives said they will study the ruling before deciding on next steps, including a possible appeal.
This story has been updated with additional details.
Go deeper