PlayStation games cost as much as movie blockbusters to make, exposed budgets show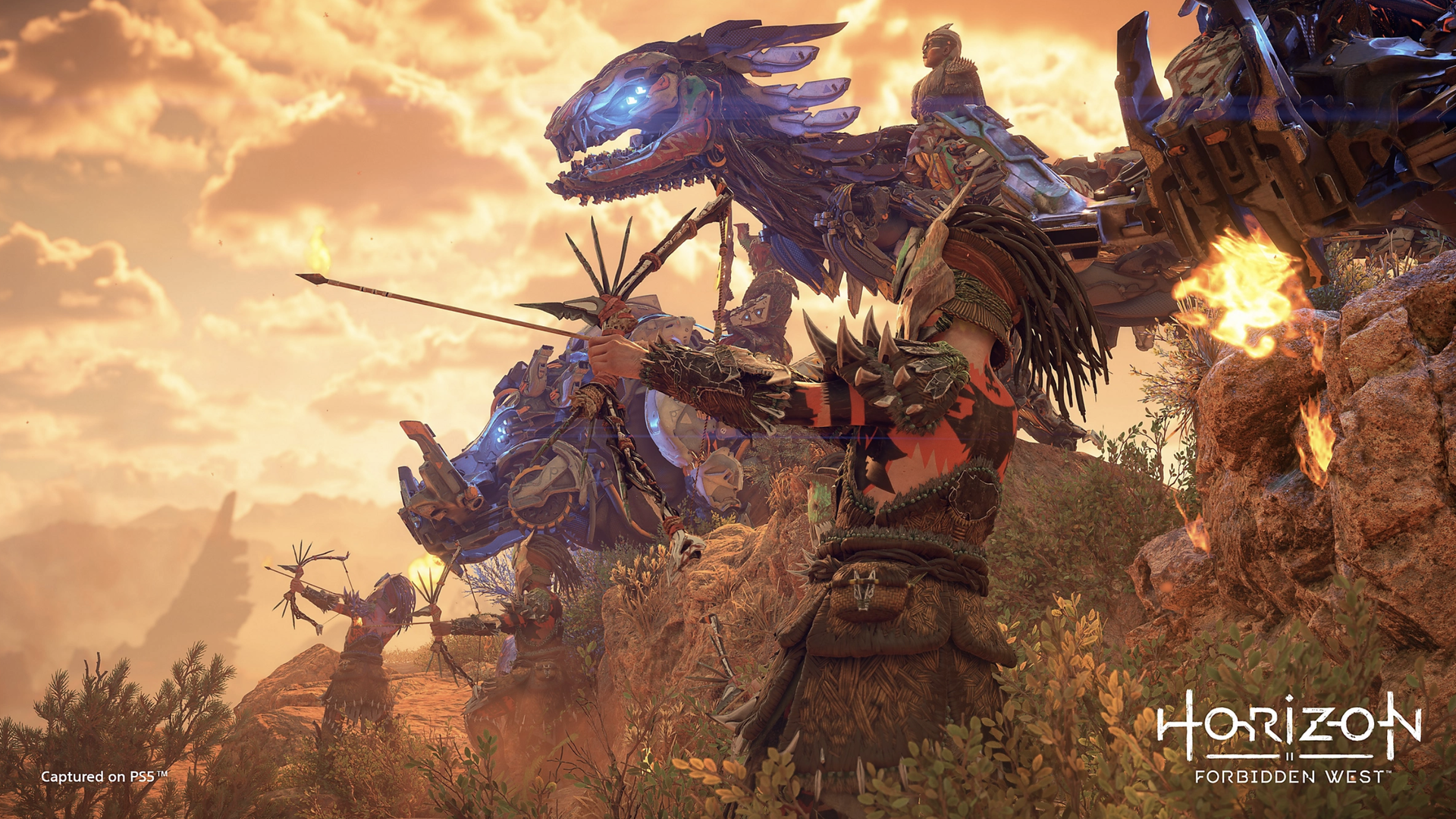 Sony's 2022 PS4 and PS5 blockbuster Horizon Forbidden West cost $212 million to develop over a five-year period, and its 2020 hit The Last Of Us Part II cost around $220 million to make.
What's happening: Those normally closely held figures came to light via a poorly redacted legal filing that's part of the FTC's lawsuit to block Microsoft's bid for Activision.
Why it matters: Development budgets, which are typically industry secrets, are generally said to be skyrocketing for marquee games — and these numbers confirm the trend toward massive Hollywood-style spending.
The intrigue: The veil of secrecy applied to a declaration from Sony PlayStation chief Jim Ryan in the FTC case wasn't sufficiently opaque.
Some words and stats in the declaration were redacted by what appeared to be marker, leaving the underlying text somewhat readable.
Details: The Sony filing also included unsuccessful redactions of the Horizon game's development timeframe (five years) and number of full-time staff (over 300).
Between the lines: Both games are sure to have been profitable, Wedbush analyst Michael Pachter and Cowen's Doug Creutz tell Axios.
Pachter pegs Sony's profit on each at close to $300 million.
His math includes cuts for marketing and physical retailers.
It also helps that these are Sony-made games for a Sony console, so the game maker here doesn't need to give the standard 30% cut to the platform holder. Economics for blockbusters, in other words, favor first-party games.
The big picture: Blockbuster game budgets rival production costs for Hollywood films, which can run $200 million, both analysts say.
Within gaming, the increasing costs have triggered some anxiety about the risks that surround such expensive projects.
Former PlayStation studios chief Shawn Layden said in 2020 that rising development costs are not sustainable for the size of the market.
Layden has called for, among other things, shorter big-budget games that cost less to make.
The intrigue: It's not clear who to blame (or thank) for the poor redaction work that led to this rare moment of game industry transparency.
While the declaration — and requests to the court to seal (read: redact) part of it — came from Sony, the file had been entered into the case by Microsoft.
Sign up for the Axios Gaming newsletter here.
Go deeper