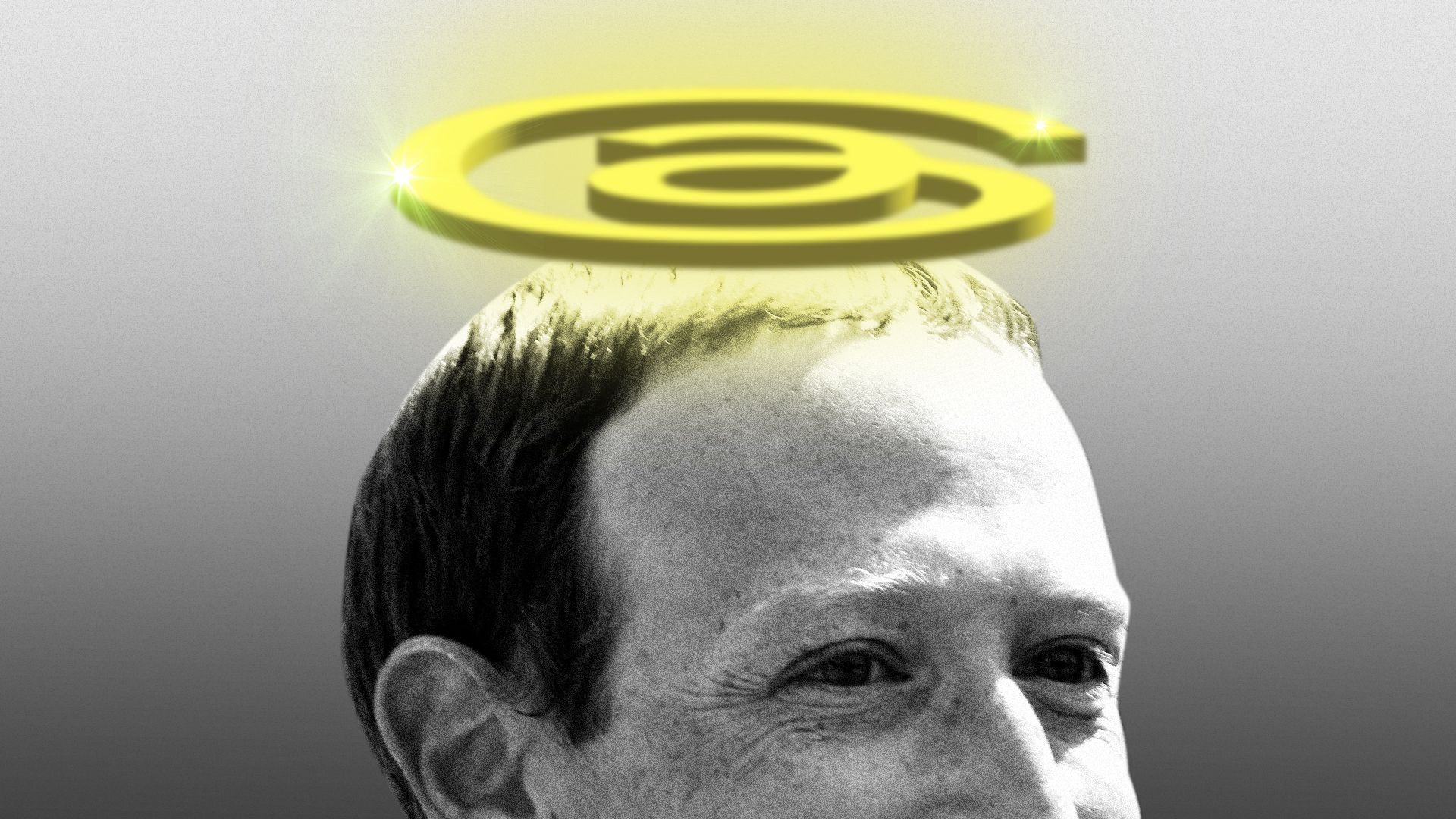 For the first time in years, Meta CEO Mark Zuckerberg is riding a wave of good press for going after a competitor.
Why it matters: The perfectly timed launch of Meta's Twitter copycat app, Threads, is being celebrated as a win by many users who have grown tired of the drama surrounding Twitter under its new owner Elon Musk or who dislike changes Musk has made.
Driving the news: The launch of Threads has been met with open arms by a good chunk of the internet community following months of chaotic product and rule changes at Twitter.
"I think people have been looking for an alternative that is kind of Twitter-like, but without some of the toxic atmosphere that you have on Twitter now," Gizmodo editor-in-chief Dan Ackerman told ABC News.
Users "basically wanted another Twitter, but not owned by Elon Musk," New York Times tech report Mike Isaac said on PBS NewsHour.
A Republican aide told Axios, "I think this will be the first real Twitter competitor."
A few notable headlines:
State of play: For months, Twitter users and advertisers have lamented that the service has become more chaotic and spammy amid rollbacks to content moderation rules that also allowed many previously banned accounts, including those run by white supremacists and neo-Nazis, to return.
Constant changes to the product, like forcing users to pay for verification and temporarily imposing tweet reading limits, created an opening for Meta and others to offer alternatives.
"We are definitely focusing on kindness and making this a friendly place," Zuckerberg posted on Threads on Wednesday.
Yes, but: The hype cycle around Threads won't last forever, and Meta will inevitably run into the same types of content moderation issues it has faced in the past.
Already, conservatives are criticizing the app for warning users about following accounts that have posted false information.
Others are also pointing out that users angry with Musk will now just be handing their data over to Zuckerberg.
Among the groups who have spoken up loudest are sex workers, who say they have been far more sidelined by Meta than by Twitter.
The product's limitations at launch are many. It won't be available in Europe, there's no desktop or web version or support for hashtags, and there's no way to read a feed of posts just from users you follow.
Zoom out: Twitter is also threatening legal action over Threads. A lawyer for Twitter sent Meta a letter alleging misappropriation of Twitter trade secrets amid the hiring of dozens of Twitter employees, as Semafor first reported.
Meta spokesperson Andy Stone said in a thread in response to the letter, "No one on the Threads engineering team is a former Twitter employee — that's just not a thing."
Be smart: While other Twitter competitors — such as Mastodon, Bluesky, Spill, Gettr, Truth Social and Post News — have tried to supplant Twitter, none has been able to scale anywhere near as quickly as Threads has done in just one day.
That's thanks to Meta's decision to make Threads easily accessible to all of its 1 billion+ monthly active Instagram users.
Instagram users who sign up for Threads are automatically able to follow the same users they follow on Instagram, giving Threads users an instant community to post for.
Meta is bypassing a lot of "the normal friction of an onboarding process" for a social media app, said David Carr, senior insights manager at digital data and analytics firm Similarweb.
By the numbers: Within hours of launch, Zuckerberg said Threads had more than 30 million people signed up. By Thursday afternoon — less than 24 hours after launch — data from Instagram badges suggested that more than 40 million people had signed up for the new app.
By comparison, many of Meta's other copycat apps that have since been shuttered, failed to ever crack more than 1 million users.
The ones that did garner big audiences, like Boomerang and Layout, were eventually adopted as full-time features within Instagram.
The big picture: 2023 has proven to be a great year for Meta's business, but an even better year for its reputation.
While it continues to face antitrust scrutiny, most of the damage from Meta's 2021 bad press blitz has been eclipsed by Elon Musk's chaotic ownership of Twitter.
Meta's stock lost roughly 70% of its value in 2022, mostly in response to a slowed ad market and increased competition from TikTok. But the company has since seen its stock recover faster than many of its publicly traded peers, like Snap, Etsy and Pinterest.
Go deeper: Politicians in both parties flock to Twitter rival Threads
Go deeper