Elon Musk vs. Twitter: Cracks in the Empire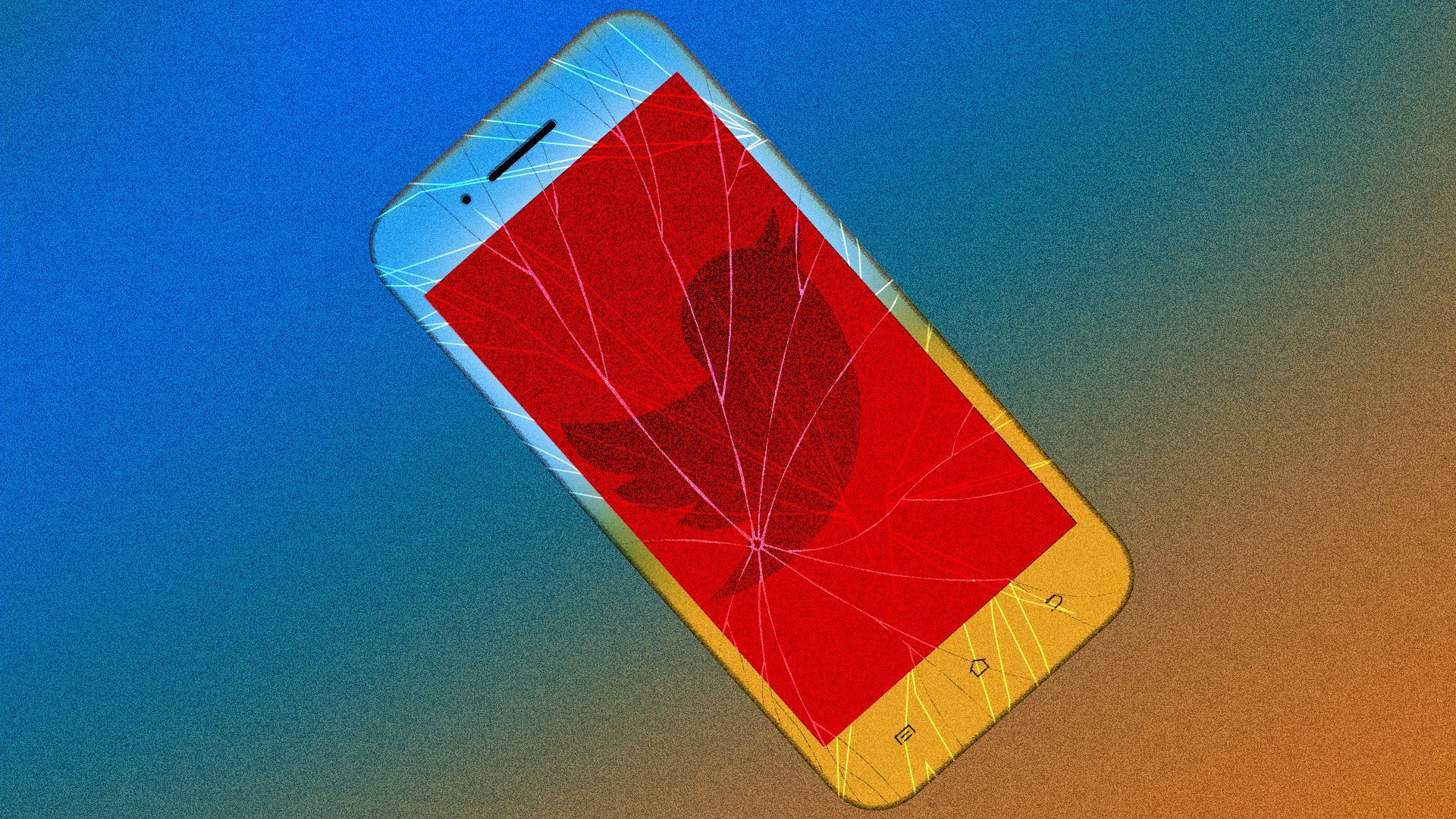 As Elon Musk has thrown himself into running Twitter day-to-day and rebuilding the platform in his vision, his other companies have struggled with challenges of their own.
Why it matters: Musk's acquisition of Twitter could mark a major milestone in his career — the moment his cross-industry empire became too big and too complicated for him to run every company.
What's happening: Each of Musk's companies is facing serious challenges.
Tesla is facing a series of lawsuits, including one that went to trial this week over a 2018 tweet saying he secured funding to take the car company private, sending its stock price on a roller coaster ride.
Separately, a Tesla shareholder sued Musk over his compensation package from the company, which is potentially worth more than $55 billion. Musk denies having a role in putting it together.
And a Tesla investor filed a complaint alleging that Musk has done irreparable damage to the company's reputation.
Meanwhile, the Tesla stock price has fallen nearly 46% in the last six months.
Now, a growing number of competitors are threatening Tesla's global EV dominance and putting it in an unfamiliar position — one of defense, Axios' Hope King reports.
SpaceX is facing a National Labor Relations Board investigation into a wrongful termination complaint filed by several former employees.
They were fired after writing a letter that expressed concern about the impact of Musk's tweets on the company's reputation and environment.
The Boring Company, according to reporting from the Wall Street Journal, has dropped the ball on several agreements to build out transportation infrastructure for American cities.
Neuralink, Musk's brain technology company, is reportedly facing a federal probe after roughly 1,500 test animals died.
The big picture: There are still investors, not to mention other CEOs and fellow Twitter users, who believe in Musk's takeover of Twitter and who see him as a once-in-a-generation entrepreneur.
In a recent interview at the New York Times Dealbook conference, Netflix CEO Reed Hastings described Musk as "the bravest, most creative person on the planet." Hastings added, "What he's done in multiple areas is phenomenal."
Yes, but: To some observers of Musk's empire, it doesn't seem he can give each of his companies the attention it needs from its chief executive if he's so focused on Twitter.
What they're saying: Author and academic Tom Nichols tells the Axios How It Happened podcast, "It will become tiring and exhausting and it's already hurting his other business."
What to watch: whether Musk follows through on the results of a poll he conducted of Twitter users last month — 57.5% said he should step down.
Editor's note: This article has been corrected to say that a Tesla shareholder sued Musk over a compensation package potentially worth more than $55 billion, not $55 million.
Go deeper