Subway adds new subs and meat slicers to restaurants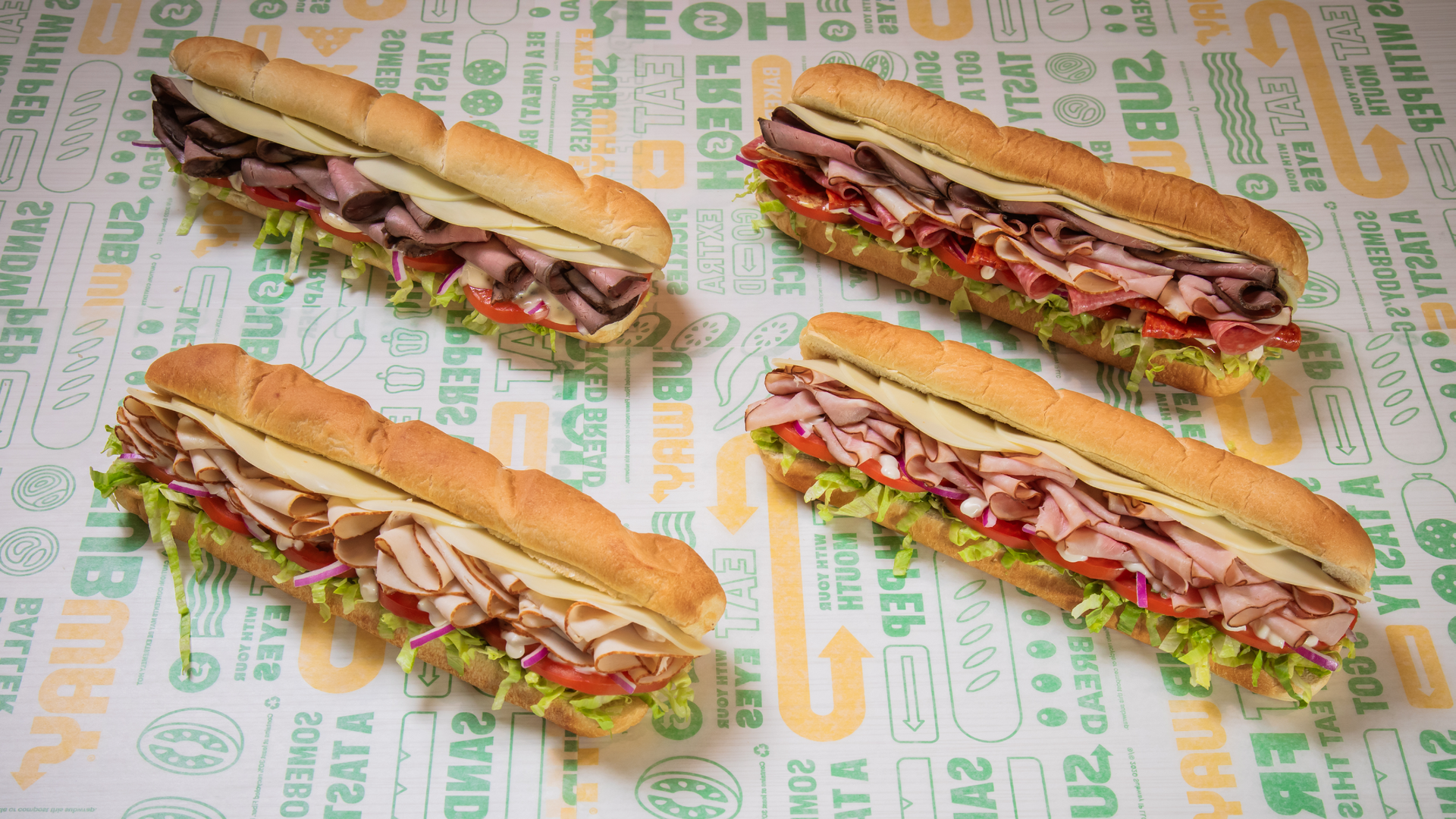 Subway says it's adding deli slicers and pushing out pre-cut meat at the company's 20,000-plus U.S. locations by mid-July.
The big picture: With the arrival of freshly sliced meats, Subway is pushing to boost sales and further compete with other chains like Jersey Mike's and Jimmy John's as it prepares for a possible sale this summer.
The privately held company on Wednesday announced the meat rollout and expansion of a new Subway Series menu, which Subway's North America president Trevor Haynes called a big refresh.
Subway adds meat slicers
Yes, but: Subway will not slice the meat for subs to order and will batch-slice several times throughout the day with the automated slicers, according to Haynes.
Customers will be able to see the slicers at around 80% of restaurants, he said. In smaller locations, the slicers will be in the back or on a mobile cart.
Subway says it spent more than $80 million on deli meat slicers and gifted them to its U.S. franchisees.
Meanwhile, competitors Jersey Mike's and Jimmy John's have been touting for years that they cut meats in-house each day, with Jersey Mike's saying its meats and cheeses are sliced fresh for each sub.
Subway Deli Heroes subs
The new Deli Heroes all include double cheese and the Titan Turkey and Grand Slam Ham feature 33% more meat than traditional subs, Paul Fabre, the chain's vice president of culinary and innovation, told Axios.
A new Garlic Roast Beef sandwich with a roasted garlic aioli will be on the menu along with The Beast, which combined has a half pound of pepperoni, salami, turkey, ham and roast beef.
Of note: Prices for the new subs vary by location and are set by the restaurants.
Expect The Beast to cost the most and a footlong was $15.49 at a New York City restaurant, according to the app.
Flashback: The chain first announced the "Subway Series" menu with 12 new sandwiches in July 2022.
Subway sandwich sales and possible sale
What's next: Haynes told Axios in an interview from the chain's new Miami headquarters that a sale of the company was "looking very positive" with news expected over the summer.
"We believe it's a sure thing," Haynes said not being able to offer specifics.
By the numbers: Subway said in April that the company had its "ninth consecutive quarter of positive sales as it continues to execute against its multi-year transformation journey."
In North America, the company saw an 11.7% increase in same-store sales in the first quarter of 2023 compared to the same period in 2022.
Subway free sandwich giveaway 2023
Subway is bringing back its 1 million free sub giveaway Tuesday, July 11.
The first 50 consumers to ask for the promotion at participating restaurants from 10am to noon local time will get a free 6-inch Deli Heroes sub.
More from Axios:
Go deeper