Big chains look to capitalize on pickleball craze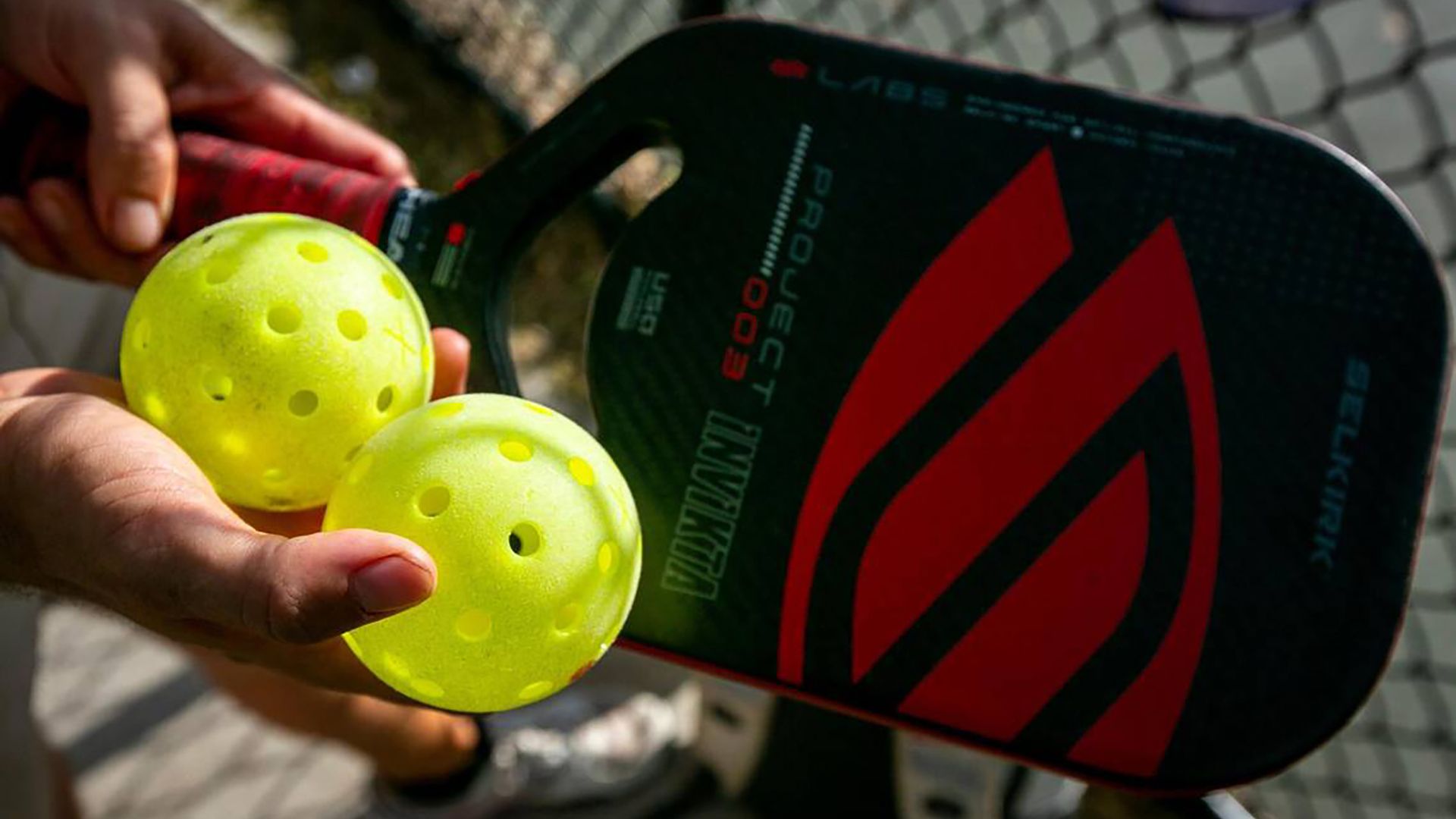 Americans continue to get hooked on pickleball and now two of the nation's largest chains — Walmart and Subway — want in on the action.
State of play: Pickleball, which is a combination of tennis, badminton and ping-pong, was the fastest-growing sport in America for the third year in a row, according to a report from the Sports & Fitness Industry Association.
Participation increased 158.6% over three years, the report found.
There are 8.9 million Pickleball players in the United States over the age of six, up from 4.8 million in 2022.
Consumer interest in pickleball as a hobby also is up 275% compared to 2019, Yelp found in its Remote Work Report.
Demand for courts has been exploding, with cities building new facilities and private clubs replacing tennis courts, Axios Sports author Kendall Baker explains.
Walmart offers free Pickleball time
A Walmart receipt is the ticket to getting a free pickleball reservation through racquet sports booking platform Break the Love.
Driving the news: The world's largest retailer and Break the Love announced a new partnership Tuesday that gives customers, Walmart+ members and store employees 125,000 comped reservations at pickleball venues across the country.
Casey Schlaybaugh, Walmart U.S. vice president of brand marketing and strategy, said the program aims to "break down existing barriers of the sport and make it more approachable by creating new opportunities."
The market price for pickleball court time, classes and clinics varies and ranges from $10 to $80 an hour, Trisha Goyal, founder of Break the Love, told Axios.
The reservations include the equipment needed to play like rackets and balls, Goyal said. Spots will be added monthly throughout the year and available on a first-come, first-serve basis.
How it works: A landing page for the program on the Break the Love website explains what shoppers need to do to get the free court time and pickleball merchandise to purchase from Walmart.
Subway Pickleball Club sub
Subway is giving the sport its own sandwich and will release the "Pickleball Club" at restaurants nationwide April 27 with "thicker, crunchier dill pickles."
The sandwich chain said the sub puts tennis legend Andy Roddick's "signature topspin on the traditional club sandwich by showcasing two new ingredients" — the pickles and a new honey mustard.
Subway was a sponsor of the inaugural Pickleball Slam, which took place at Hard Rock Live at Seminole Hard Rock Hotel & Casino in Hollywood, Florida Sunday.
Roddick, Andre Agassi, Michael Chang and John McEnroe competed for a $1 million purse on the event that was televised by ESPN.
Editor's note: This story originally published on April 4.
More from Axios:
Go deeper