QR code menus top list of COVID changes people hate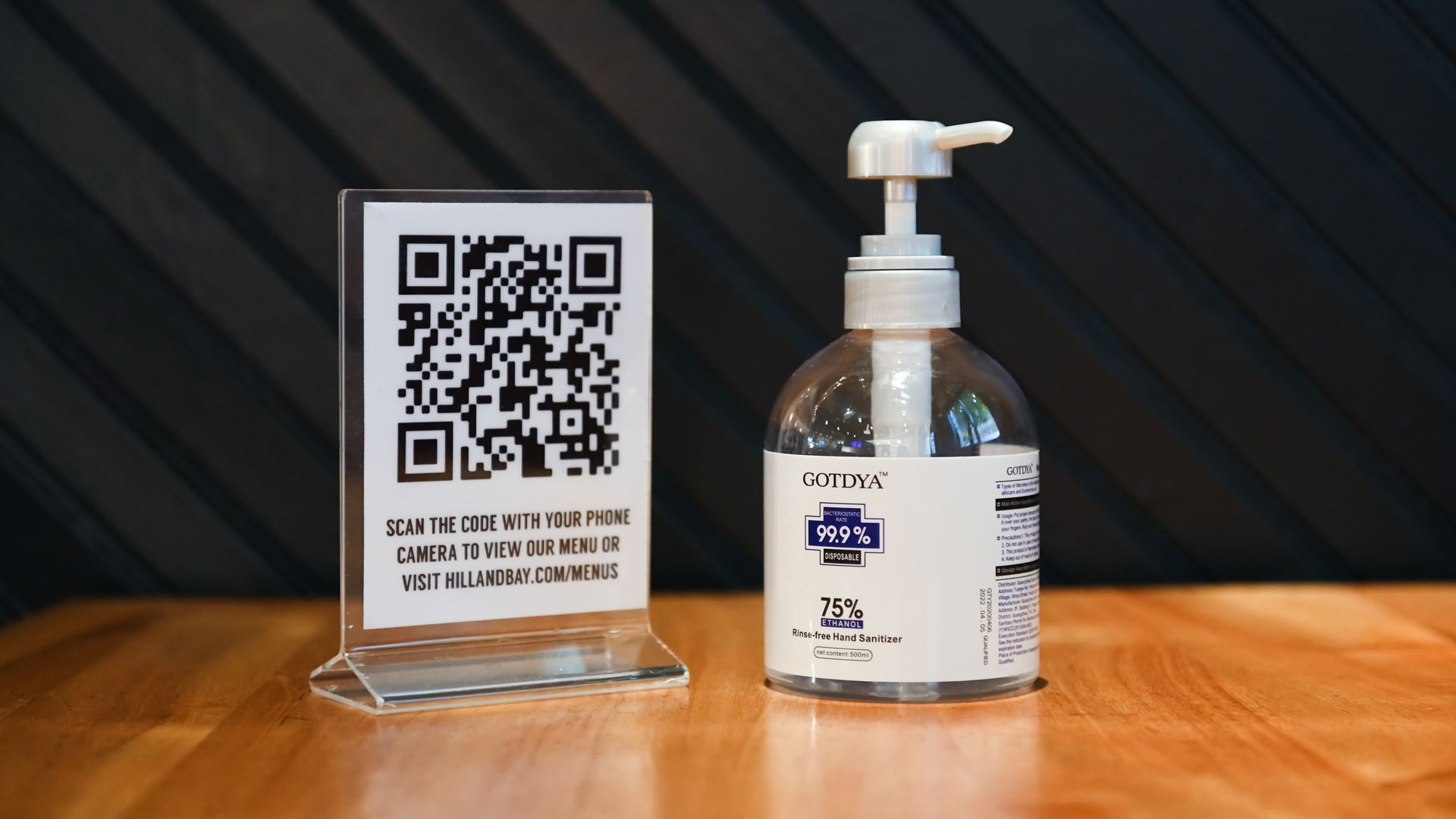 The results of Axios' informal survey of COVID changes at stores and restaurants are in.
Driving the news: Of all the changes, readers told us they despised the move to QR menus the most, with many writing in all caps for emphasis.
"I HATE QR code menus. Savoring the menu is an important (part) of the dining experience. I have given up two favorite places because their menu was such. False efficiency." — Linda D., Lake Forest, Illinois
"Hate QR — if I'm out, I want to get OFF of my phone," — Sally K., Oakland, California
"Covid is over for those who are vaccinated and boosted, and science shows anyway that you're unlikely to get it from just handling a menu." —Jeffrey C., Los Angeles, California
"I HATE QR code menus. You can't see the whole thing at once, and I've missed entire sections by not scrolling to them. I have no problem with whatever germs are on paper menus." —Jan B., Evanston, Illinois
Meanwhile, many readers told us they are eating out less since the pandemic opting for takeout and more home cooking. Some said they like to eat outdoors more, another trend brought on by the pandemic as cities across the country relaxed outdoor dining rules.
"We have not eaten inside or outside a restaurant in over 3 years, but now will go pick food up inside a restaurant, always masked." —Linda M., San Francisco, California
"I am ordering more food delivery and take out than I did before. However, it isn't that much cheaper so I'd rather go out with friends and have in person experience if given the choice." —Steve G., Seattle, Washington
"I have always loved eating outdoors, so I love the huge increase in options for outdoor eating." —Tsippi S., Chicago, Illinois
Shopping online more
Many readers said they continue to shop online more often using pickup or delivery options. Some said they used the services more in the early days of the pandemic.
"I now buy groceries 100% online. Love grocery delivery and working remotely!" —Adele F., Denver, Colorado
"Buy much more online, often from Amazon because of wide range of options and convenience." —Bev L., Minneapolis, Minnesota
"I rarely go inside of a store. We use Walmart pickup for food and order online (at) particular stores." —Beverly S., Panama City, Florida
"Shop online more but another plus is I don't have to fight horrible traffic in the Atlanta metro area. Also, the selection is poor in retail box stores." —George W., Stone Mountain, Georgia
"We use online ordering much more. Use of drive through lines depends upon how long they are." —Deb C., Charlottesville, Virginia
More from Axios:
Go deeper