How COVID permanently changed shopping and restaurants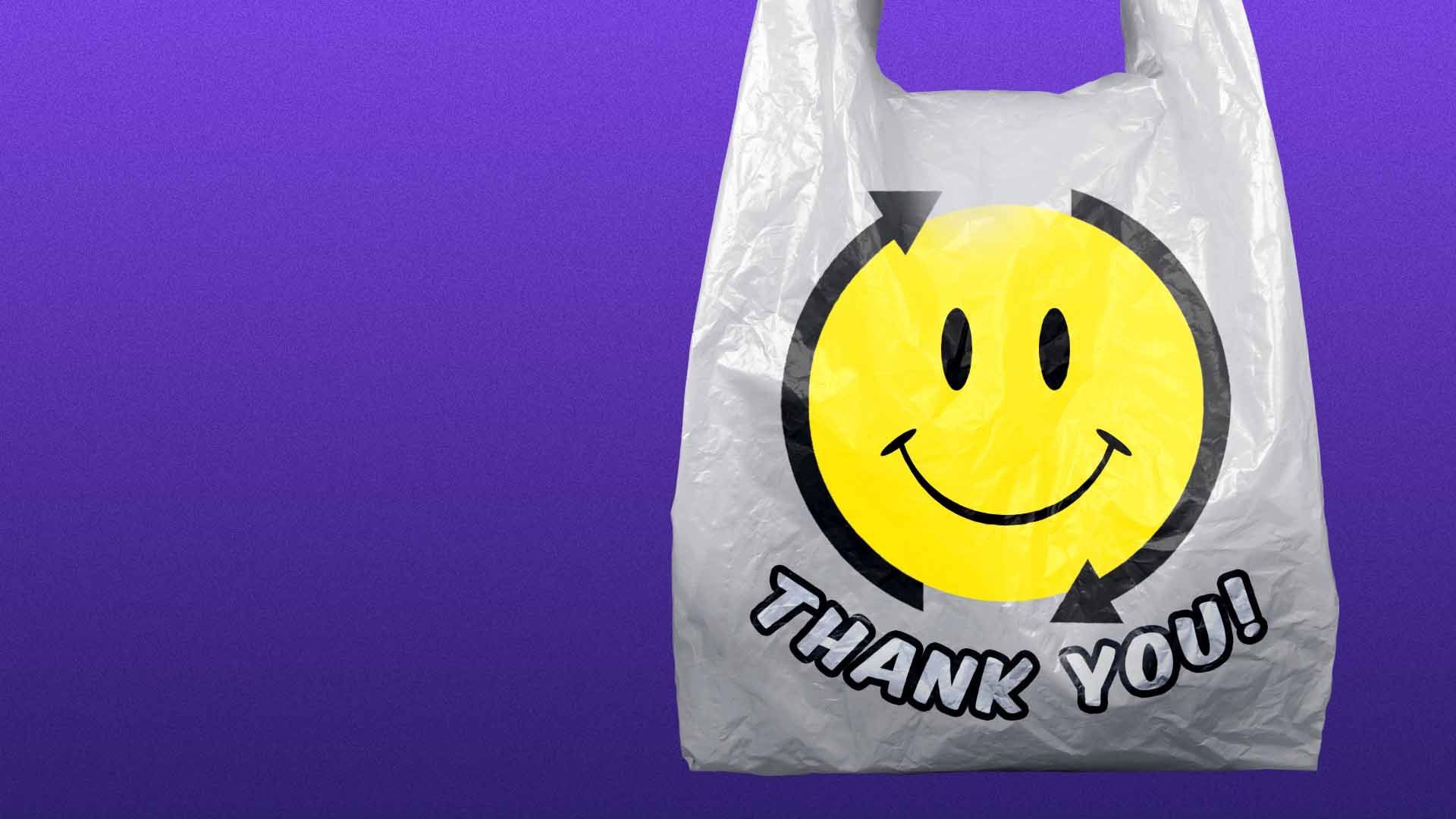 Three years after the start of the coronavirus pandemic, how, where and when American consumers shop and eat has transformed.
The big picture: People have come to love some changes, like curbside pickup and more takeout options, and have mixed feelings on others, like shorter store hours and QR codes replacing real menus in restaurants.
Some major COVID changes like social distancing measures and retailer mask mandates were short-term and are unlikely to be reinstated.
"The overarching way that shopping has changed since the pandemic is that people got more comfortable with a digitized experience with online shopping," NerdWallet personal finance expert Kimberly Palmer told Axios.
Online shopping growth in curbside pickup, delivery
Curbside pickup went from being a convenient perk to a public health necessity overnight but is now a permanent feature at most large stores.
Almost every retailer shifted toward e-commerce including offering buy-online-pickup-in-store options as a "safer" way to limit exposure when shoppers were looking to make fewer trips into stores.
Instacart and Shipt both added staff to help keep up with demand. Walmart and Target also added staff for curbside pickup and expanded offerings.
The Walmart+ membership program — with unlimited free delivery from stores for orders $35 or more — launched in September 2020.
"Curbside is a trend that will not disappear, simply because a lot of consumers love the convenience and simplicity," GlobalData managing director Neil Saunders told Axios, adding it also saves retailers money by not having to ship items.
In some cases, it costs more to use on-demand services but Palmer said many shoppers are willing to pay for the convenience.
The online growth has also lessened the effects of shorter store hours, Palmer said. "I think there's a solid case to be made that consumers actually overall have more hours that they can shop because of the upgraded online shopping experience," she said.
What's next: Stores are doubling down by opening stores with more drive-thru lanes and are starting to allow consumers to make returns curbside.
Target said it is rolling out the ability to make returns through its Drive Up service this spring and expects to reach all stores by the end of the summer.
Stores are encouraging customers to use their apps for loyalty programs and discounts as more retailers have stopped having printed sales circulars since COVID.
COVID accelerated the death of the physical coupon, which has been replaced by more QR codes and digital coupons.
Store hours still shorter
Three years ago this week, stores started cutting hours or temporarily closing their doors.
Walmart stopped keeping stores open 24 hours on March 15, 2020, when hours were reduced and they were reduced a second time days later.
Most Walmart stores nationwide are now open 6 am to 11 pm daily and the world's largest retailer confirmed to Axios that it has "not announced plans to change our store hours and return to 24-hour operations."
"COVID was used as an excuse to cut store hours and I think it is unlikely that all retailers will return to 24/7 trading," Saunders said. "The fact is that during unsociable hours the traffic at stores is extremely low and, in most cases, it is hardly worth the cost of opening."
Retailers quickly added senior hours, which at many stores lasted the first year of the pandemic. Costco ended its special hours in April 2022.
Everyone got used to shortages
Since the great toilet paper shortage of 2020 and the run on hand sanitizer, shortages of necessities and food have persisted. Retailers have often resorted to purchasing limits.
Supply chain struggles and labor shortages have intensified shortages along with winter storms and COVID variants.
High demand and panic buying, especially during lockdowns early in the pandemic, were also why shortages have continued.
Many of the shortages have been regional or short-term including recent egg shortages amid the ongoing bird flu.
In February 2022, a massive baby formula recall by Abbott Nutrition led to nationwide shortages and many retailers still have purchasing limits in place.
Store closings and Black Friday changes
The COVID temporary store closings spurred some permanent closures and retail bankruptcies.
Some retailers like JCPenney were saved after shuttering low-performing locations and being purchased in bankruptcy while others like Pier 1 and Stein Mart shuttered all locations.
A rise in shoplifting since the pandemic also has led retailers to close locations.
Yes, but: Retail bankruptcies and closures were happening before the pandemic including at Bed Bath & Beyond and Macy's, which are holding liquidation sales for some locations.
"The pandemic really accelerated existing trends in business failures rather than creating new ones," Saunders said. "So sectors like department stores, which were already under pressure have seen a lot of closures and a loss of market share."
COVID-19 changed the traditional holiday shopping season, pushing Black Friday-like sales earlier to spread out crowds and demand and moving more deals online.
Since 2020, the nation's largest retailers, including Best Buy, Walmart and Target, have kept stores closed on Thanksgiving, a break from a decade of holding Black Friday sales on the holiday.
By the numbers: Online holiday shopping grew at a slower pace in 2022 than past years but it continued to break records with $11.3 billion spent online for Cyber Monday 2022, 5.8% more than 2021 according to Adobe Analytics.
Black Friday also drove a record $9.12 billion in online sales, Adobe found.
Menus disappeared, more takeout options offered
COVID forced restaurants to make changes fast too, with many closing their dining rooms during lockdowns for several months.
Mobile and online ordering became more popular and restaurant apps have continued to drive loyalty and sales.
Many restaurants replaced physical menus with QR codes because menus are considered "high-touch" points. The controversial move meant consumers had to open menus on their phones.
Some restaurants added "pay at the table" tableside tablets and fast-food restaurants added more self-service kiosks.
A 2022 survey by Technomic of 1,000 consumers found 88% preferred paper menus to digital QR codes and 66% agreed or strongly agreed that they didn't like QR codes, CNN reported.
The pandemic has transformed how we shop and eat. What changes do you like and which do you hate? Let us know here. (Some responses may be featured in future Axios newsletters and on Axios.com.)
Go deeper