Read: Arizona GOP election official sues Kari Lake for defamation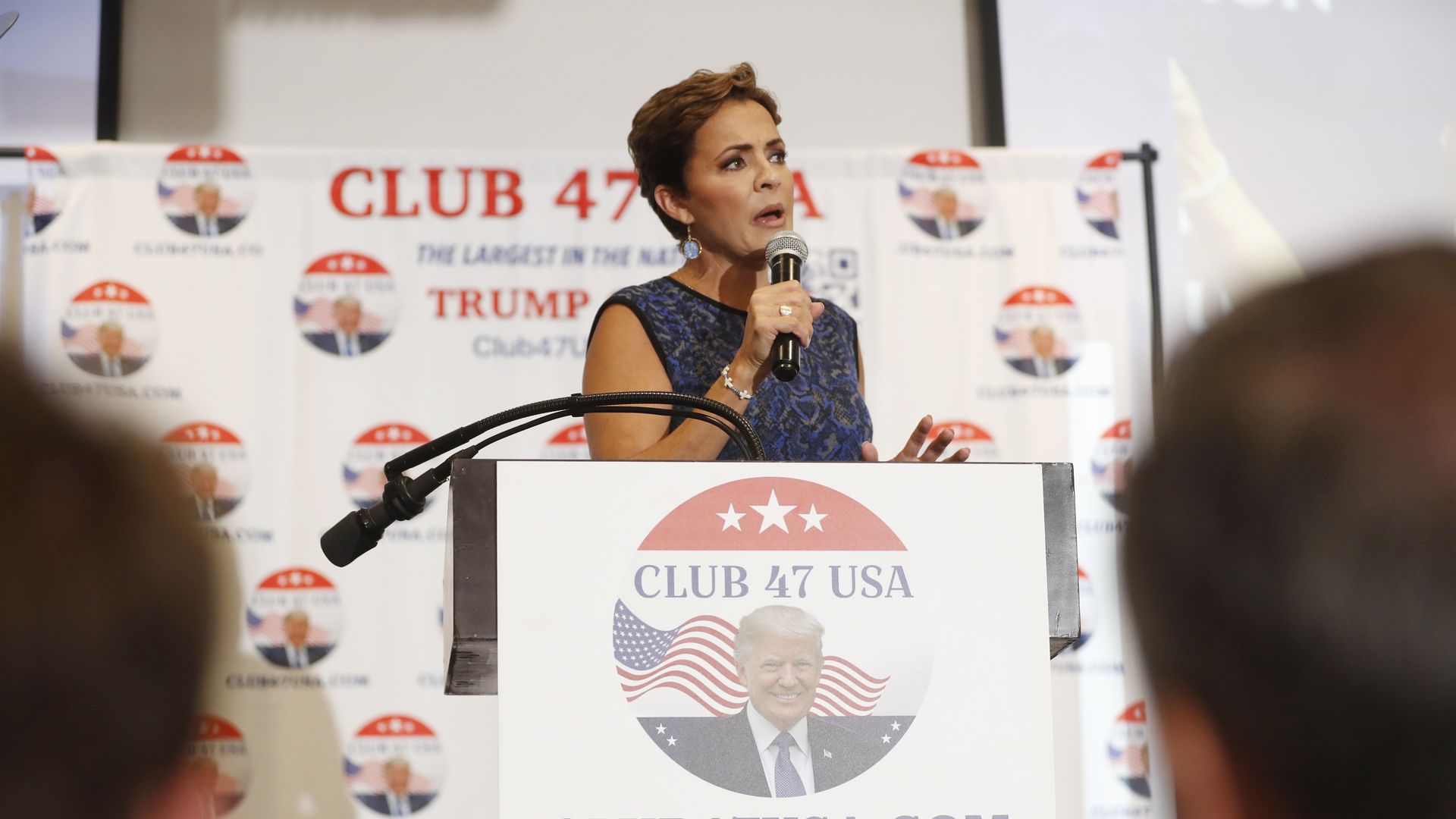 Kari Lake is facing a defamation lawsuit from Maricopa County recorder Stephen Richer over the failed Arizona Republican gubernatorial candidate's false claims about her 2022 election loss.
Why it matters: Republican Richer's lawsuit represents "the most aggressive attempt" to hold the Trumpian former Phoenix television news anchor Lake to account over election misinformation, per the Washington Post.
"I filed this lawsuit to make sure that Lake, her campaign and her PAC are held accountable for their utter disregard for the truth and the grave harm they have caused," Richer wrote in an Arizona Republic op-ed Thursday.
"Her defamatory allegations have unleashed violent vitriol and other dire consequences."
Driving the news: The lawsuit, filed in the Maricopa County Superior Court Thursday, accuses Lake of "falsely and with actual malice" claiming at a rally that Richer sabotaged the 2022 general election by misprinting Election Day ballots.
"As a result of Defendants' Knowing and malicious falsehoods, Richer and his family have been the target of threats of violence, and even death and have had their lives turned upside down," the lawsuit adds, which also names Lake's campaign, Kari Lake for Arizona, and her political action committee, Save Arizona Fund, as defendants.
Representatives for Lake did not immediately respond to Axios' request for comment.
Of note: Richer and fellow Republican Bill Gates, chair of the the Maricopa County Board of Supervisors, spoke out on dozens of threats against election workers and drop box watchers amid a wave of misinformation last year.
Zoom out: Lake is weighing a U.S. Senate run and former President Trump is strongly considering picking her as his running mate, per Axios' Mike Allen.
Read the lawsuit obtained by the Arizona Republic in full, via DocumentCloud:
Go deeper: Running elections has become politically dangerous in Arizona
Editor's note: This article has been updated with further context and to include a copy of the lawsuit.
Go deeper