GOP Senate hopefuls still want Trump's stamp of approval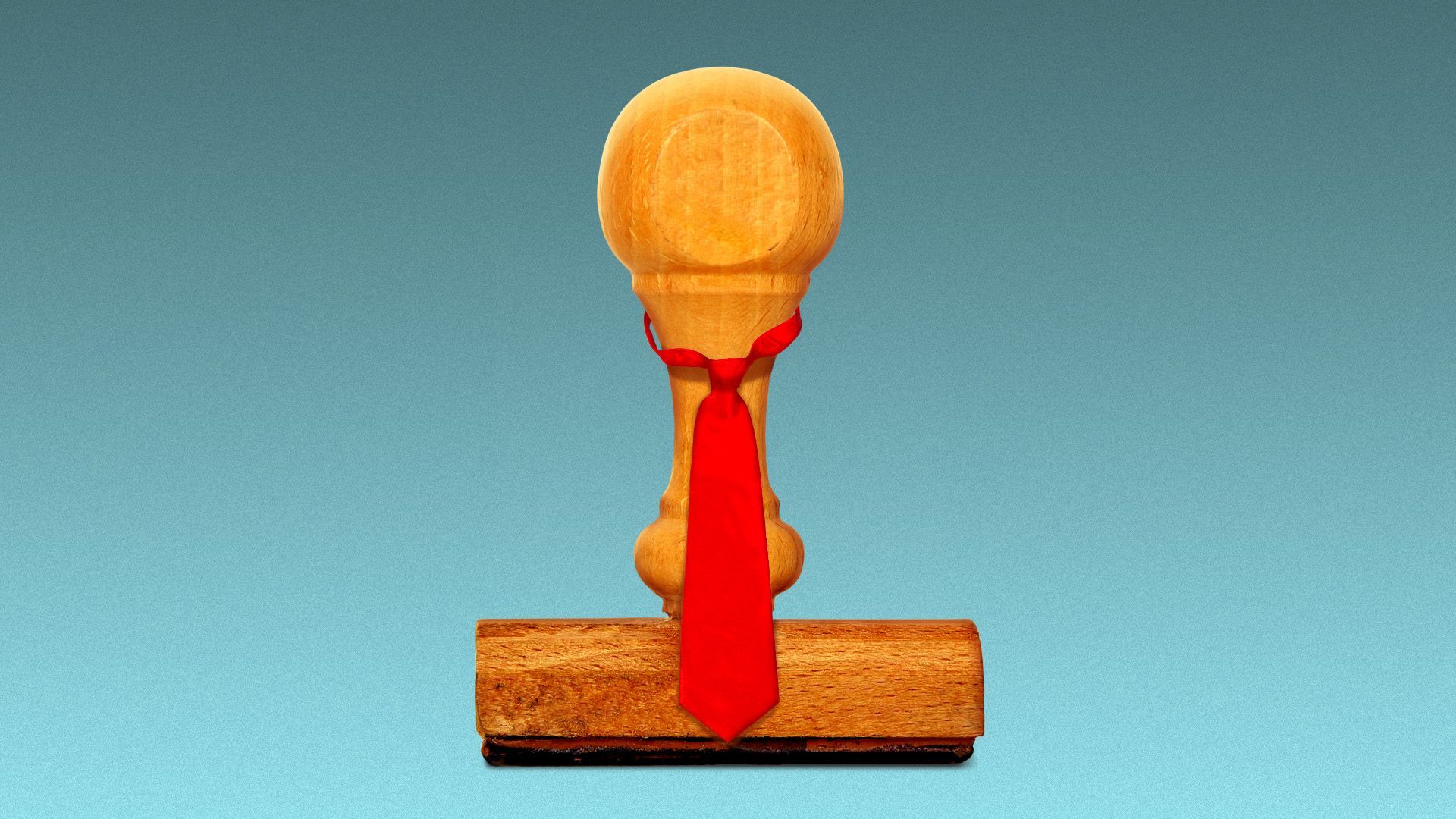 Republicans' hopes of taking back the U.S. Senate in 2024 hinge on winning races in a few key states — and in most of those states, GOP contenders are rushing to endorse former President Trump, hoping for his endorsement in return.
Why it matters: It's a reflection of Trump's hold on the GOP base, despite his many legal troubles and disappointing record endorsing 2022 hopefuls.
He's painted Republican candidates into a corner: Many feel compelled to seek his blessing — even though that could backfire as he faces more investigations and polls indicate most Americans think he shouldn't run for president.
What we're watching: Democrats hold a 51-49 edge in the Senate, but the 2024 election map could give Republicans an edge. The GOP has a chance to pick up seats in states Trump won in 2020 — West Virginia, Montana and Ohio — as well as politically divided Arizona, Pennsylvania and Nevada.
State of play: In West Virginia, Republican Gov. Jim Justice and Rep. Alex Mooney — whose website touts Trump's backing in last year's U.S. House race — both have endorsed Trump for president. They're battling for the seat now held by Sen. Joe Manchin, who hasn't announced his election plans.
Between the lines: In the most competitive races in 2022, Trump's endorsements fell flat.
Zoom in: Some 2024 GOP Senate prospects have held off on publicly supporting Trump, apparently wary of turning off independent voters.
Potential Pennsylvania Senate candidate David McCormick told Politico: "There appears to be a number of great people that are going to jump into the arena, and I have not made a decision to support anybody" in the presidential race.
Ohio Secretary of State Frank LaRose — who was endorsed by Trump when he ran for state office — is weighing a run for the U.S. Senate and says a Trump endorsement "doesn't carry the same weight it used to."
What they're saying: "Candidate are closely evaluating the value and necessity of endorsement in the primary versus any potential downside in the general election," Justin Sayfie, a former Jeb Bush spokesman, tells Axios.
"It was an issue that they had to deal with before the [Trump] indictments. Now it's a little bit more complicated. ... If they don't have a competitive primary, why be associated with that endorsement and get involved in Trump's legal problems?"
But, he added, "if they do have a competitive primary, then yeah, you're going to want the Trump endorsement."
Between the lines: Trump endorsed nearly 300 candidates in the 2022 cycle, but he has been a lot slower to endorse for 2024.
He's endorsed just one so far: Indiana's Banks.
Editor's note: This story has been corrected to note that GOP Senate candidate Moreno has endorsed Trump.
Go deeper