House GOP messaging bills test members' patience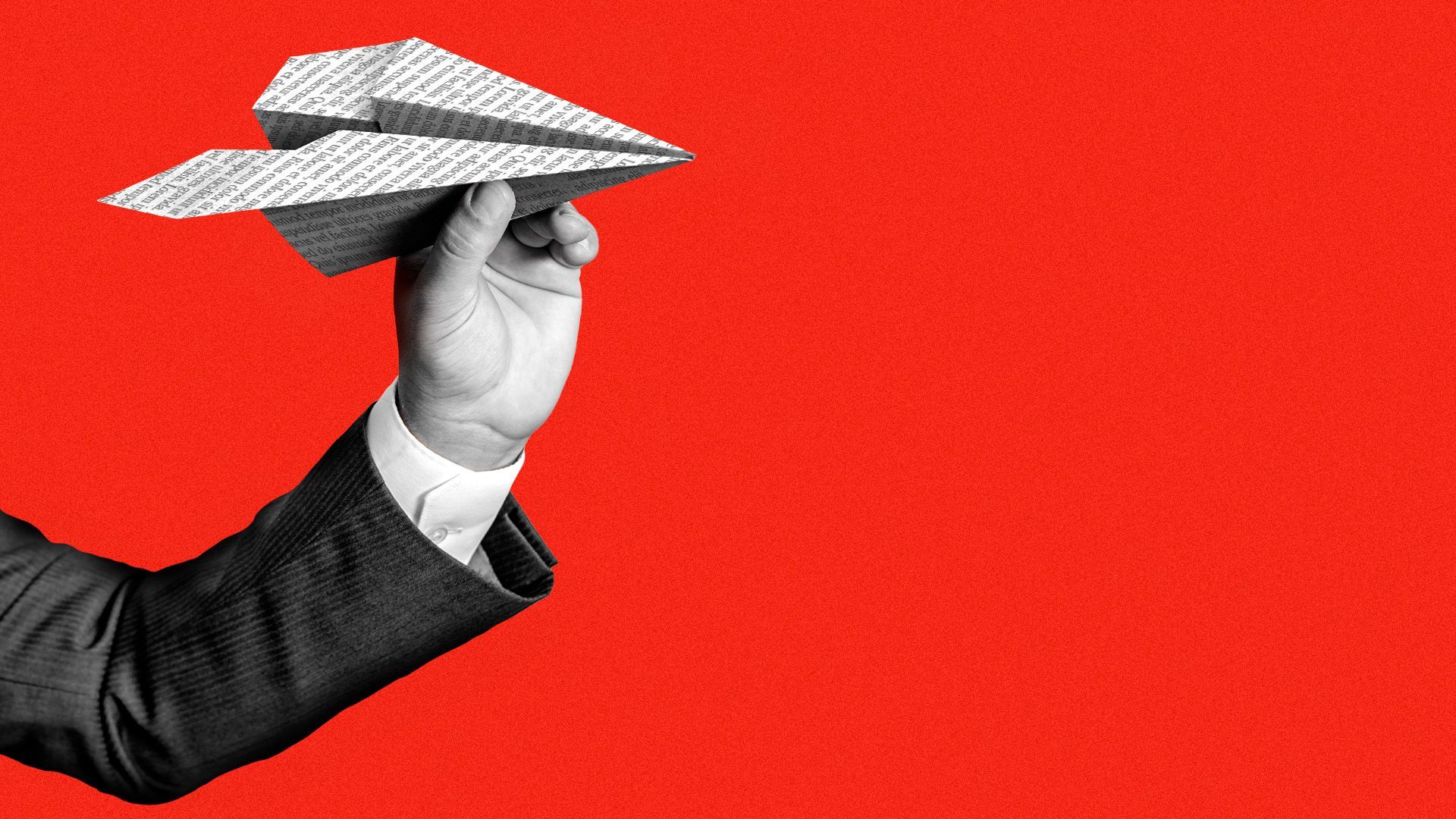 House members across the ideological spectrum are getting tired of focusing almost entirely on legislation whose only role is to fire up the base.
Why it matters: Those "messaging bills" constitute much of what the House Republican majority has focused on over the last six months — and there's no sign GOP leaders intend to change course.
"This is my sixth term, so I've seen messaging bills. It's part of the game. Usually it's earlier — now we're in June," said Rep. Scott Peters (D-Calif.).
Driving the news: The House last week passed several GOP bills that President Biden has already promised to veto, including legislation prohibiting the federal government from banning gas stoves and requiring congressional approval for major new regulations.
"When we pass things around here that are messaging bills that don't do anything, is it really a loss that we aren't passing anything?" Rep. Scott Perry (R-Pa.), the chair of the right-wing Freedom Caucus, told reporters.
What they're saying: Centrists feel similarly.
"At some point, if all we can do is pass messaging bills through our caucus that have no chance of light of day, of actually becoming law, then there will be some, you know, bipartisan immigration efforts," said Rep. John Duarte (R-Calif.).
"We should be working more on the House side to build legislation that can actually pass the Senate too," said Rep. Blake Moore (R-Utah), vice chair of the Republican Governance Group.
"I think most members are frustrated, on both sides," said Rep. Greg Landsman (D-Ohio). "And I know from conversations with the speaker and others ... that there is a desire to start getting some bipartisan wins."
Rep. Nancy Mace (R-S.C.) told Axios: "I know that for folks on both sides of the aisle, in those 30-35 seats that are swing districts, those lawmakers, myself included, we want to be effective."
Zoom in: In addition to immigration, moderate members who spoke to Axios floated cybersecurity, energy permitting reform, cryptocurrency, China, mental health and opioids as other areas of potential bipartisan dealmaking.
Rep. Brian Fitzpatrick (R-Pa.), the co-chair of the Problem Solvers Caucus, pointed to his group's proposed fiscal commission as another example.
"I believe in two-party solutions. That's ... what America wants. That's what I think we should be doing," Fitzpatrick said.
Reality check: With a narrow majority and a right flank already raging against his last bipartisan deal, House Speaker Kevin McCarthy (R-Calif.) has little incentive to work with Democrats on anything of significance.
Peters said he believes the speaker "personally is interested in bipartisan progress," but "has a group that's larger than his majority who are not so committed to that."
"Speaker Pelosi, she had some hard times getting stuff to the floor too," he said. "When you have a small majority, there are limits to what you can do."
By the numbers: Just six bills have become law in the 118th Congress as of June 15, according to data from Quorum.
The other side: "There's purpose in passing bills that may not have support in the other chamber or the White House," said Rep. Andy Barr (R-Ky.).
"One is building momentum for the future, one is putting people on the record. ... Also, [it's helpful] just in terms of the policy development process," Barr said.
Rep. Marc Molinaro (R-N.Y.) argued it's not an either-or: "It's important ... we continue to not only adopt legislation, but make clear we are speaking on behalf of the people we represent."
The bottom line: It's not just Republican leaders pursuing messaging legislation. Democrats have spent much of their energy pushing discharge petitions to force votes on their preferred bills.
Go deeper