House GOP zeroes in on FBI Director Wray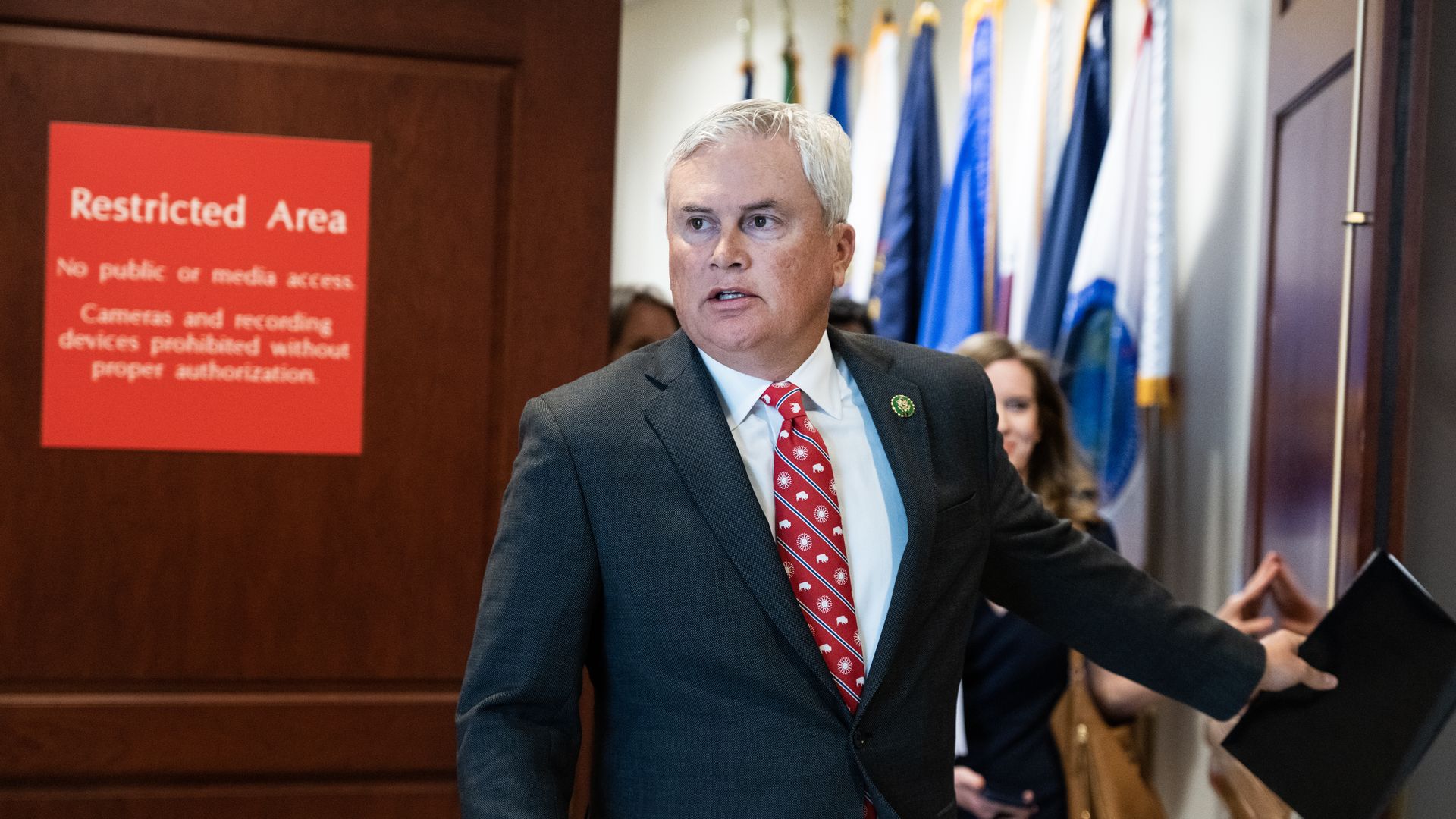 Oversight Chair James Comer (R-Ky.) received a FBI briefing Monday with access to a 2020 document with allegations against then-Vice President Biden — but he is still planning contempt hearings Thursday against FBI Director Christopher Wray.
Why it matters: Speaker McCarthy (R-Calif.) has promised to support Comer with a contempt vote on the House floor. This escalates the growing rift between Republicans and the FBI.
Since the start of the Congress, House Judiciary Chair Jim Jordan has used his committee to look into the "weaponization" of the FBI against conservatives.
Special counsel John Durham's recent report criticizing the FBI's investigation into ties between the 2016 Trump campaign and Russia further fueled Republicans distrust of the bureau.
Driving the news: The FBI provided Comer and ranking member Jamie Raskin (D-Md.) access to an FBI form made in 2020, which details an allegation about a criminal scheme involving then-Vice President Joe Biden.
The form, called an FD-1023, is used to chronicle interviews with FBI sources and does not inherently indicate wrongdoing.
"At the briefing, the FBI again refused to hand over the unclassified record to the custody of the House Oversight Committee, and we will now initiate contempt of Congress hearings this Thursday," Comer said Monday.
Between the lines: Comer and Raskin received the same briefing and viewed the same documents, but they're telling two very different stories.
Comer told reporters the FBI revealed that the form is part of an ongoing investigation, which he speculated to be the federal inquiry in Delaware involving Hunter Biden.
He also underscored the source's reliability as having worked with the FBI for more than a decade.
Meanwhile, Raskin's takeaway was that the allegations in the FD-1023 are the same as the Ukraine-related allegations brought by Rudy Giuliani, which were evaluated by a federal prosecutor under President Trump.
The evaluation resulted there being "no grounds to escalate from an initial assessment to a preliminary investigation," Raskin told reporters Monday.
Go deeper