White House calls for new rules for regional banks, reversing Trump policies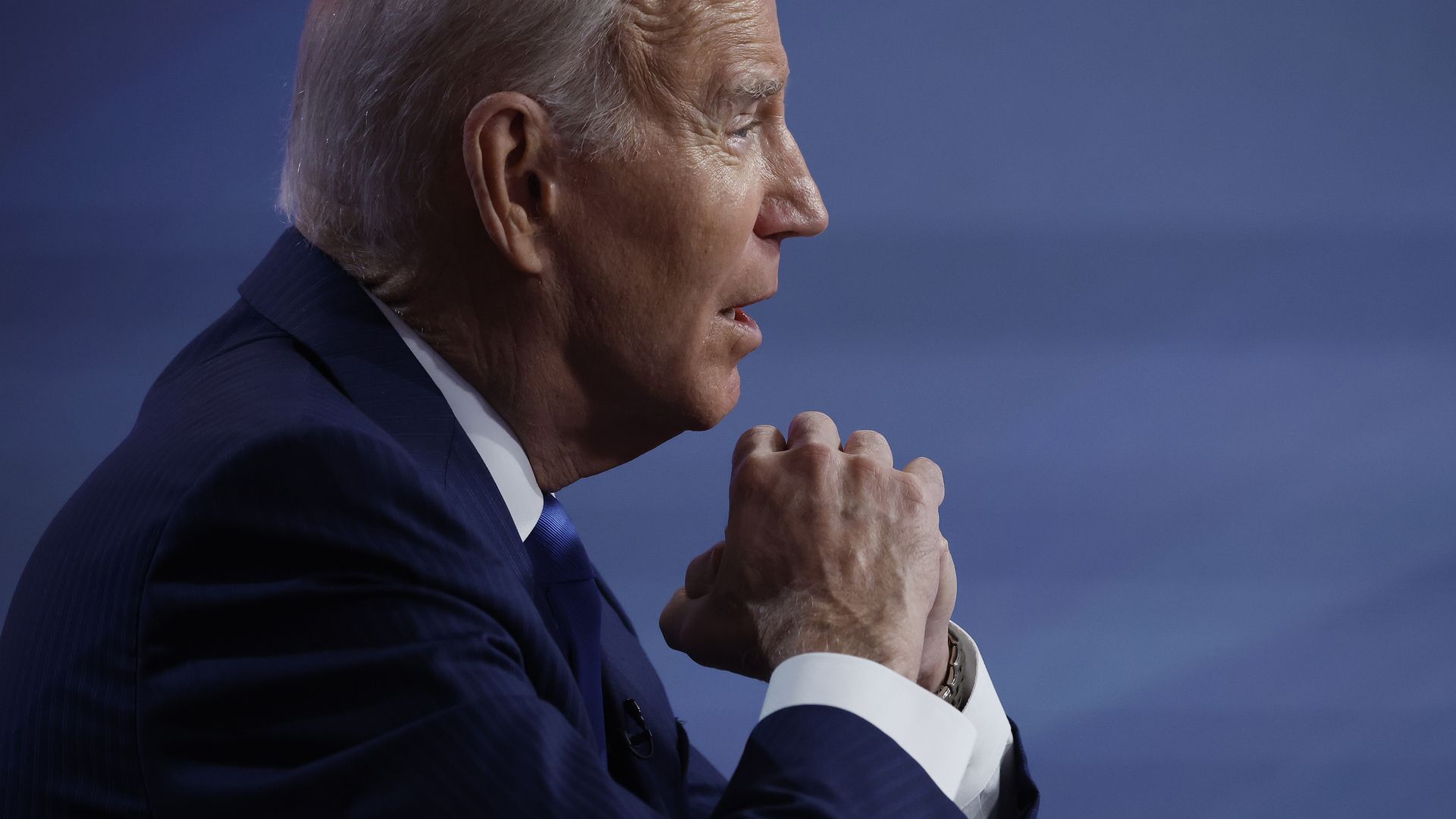 The Biden administration urged regulators on Thursday afternoon to update regulations on regional banks, including some that were loosened during the Trump era.
Why it matters: The White House and others have blamed looser regulations for the collapse of Silicon Valley Bank and Signature Bank earlier this month.
"Unfortunately, Trump Administration regulators weakened many important common-sense requirements and supervision for large regional banks like Silicon Valley Bank and Signature Bank, whose recent failure led to contagion throughout the banking system," a White House official said on a call with reporters Thursday afternoon.
"The goal here is to make sure that this does not happen again," the official said.
State of play: White House officials emphasized that its proposals are "common sense changes" that can be implemented without Congressional action.
The administration is separately pushing for Congress to take action, including calling for clawbacks of executive pay at the now-failed banks.
Details: The Trump administration lightened requirements for banks with assets between $100 billion and $250 billion; the proposed rules would reinstate them. These include:
Requiring banks to hold more high-quality liquid assets and undertake annual stress tests. Under the loosened rules, SVB only had to undergo stress testing every two years.
Living wills. Regional banks of SVB's size should have to submit plans for how they'd be wound down without stressing the banking system — already required for big banks with more than $250 billion in assets.
The proposals would also strengthen supervisory standards for these banks. Regulators should consider, the administration says, using tools to make sure banks of this size can withstand rising interest rates — a key issue in SVB's downfall.
Notable: The administration wants to exempt community banks (smaller local institutions) from having to pay a special FDIC assessment fee in the case of these recent bank failures.
Yes, but: In testimony before both the House and Senate this week, the Federal Reserve's top banking regulator Michael Barr blamed the failure of SVB on the bank's management, and said the current system of regulations was strong.
Others have blamed weak supervision by the Federal Reserve for the collapse.
White House officials didn't disagree on the call Thursday, but emphasized that the weak supervision mainly took place under the guidance and rule-making of Trump appointees. (Barr wasn't confirmed as vice chair for supervision until July 2022. His position sat vacant for seven months.)
The other side: Banks aren't enthused about the idea of more regulations.
Greg Baer, CEO of Bank Policy Institute, an industry advocacy group, said in a statement that it "would be unfortunate if the response to bad management and delinquent supervision at SVB were additional regulation on all banks that would impose meaningful costs on the U.S. economy going forward."
"The Fed has barely begun its promised review. This has a strong feeling of ready, fire, aim," he said.
Between the lines: The proposal makes no mention of lifting or eliminating the FDIC cap on insured deposits from its current level of $250,000 — a hotly debated topic in the wake of the bank collapses.
The FDIC announced earlier this week that it's conducting an analysis of the deposit insurance system, and a report from the agency is expected in May.
Go deeper