Nikki Haley avoids a Trump nickname on her 2024 launch day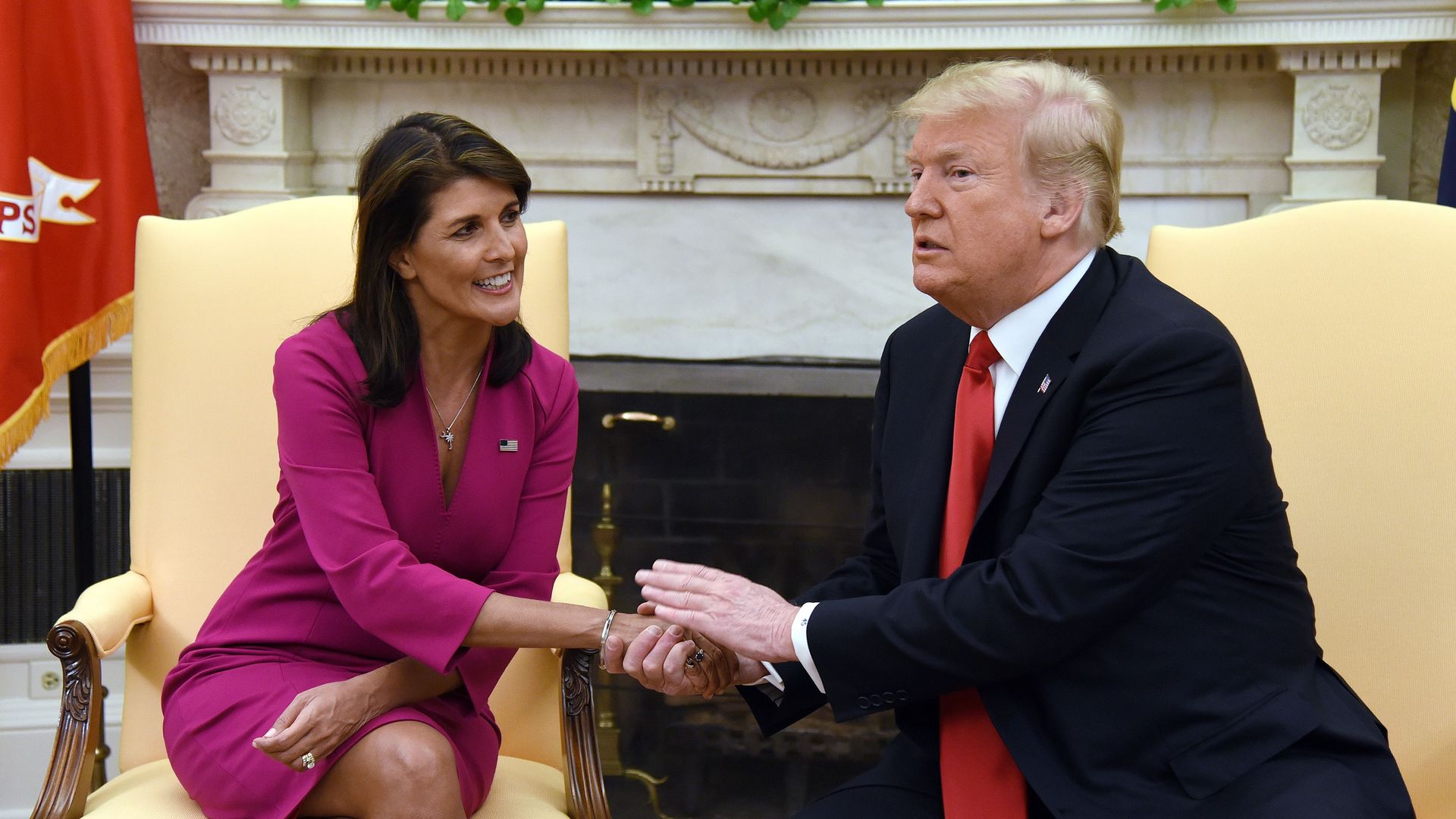 Former President Trump hasn't yet labeled newly-minted presidential candidate Nikki Haley with a derogatory nickname, but he hasn't shied away from critiquing her for being a creature of the political establishment.
Why it matters: Trump goes on the attack against specific candidates when he feels politically threatened by them. So far, he's focused most of his early fire against Florida Gov. Ron DeSantis, who's polling competitively in the early stage of the race.
At different stages of the 2016 presidential campaign, those critiques were focused on candidates like Ben Carson, Ted Cruz and Marco Rubio, all of whom enjoyed brief rises in the polls before coming back to Earth.
Trump avoided attacks on Tuesday with his campaign statement on Haley's candidacy.
"Even though Nikki Haley said, 'I would never run against my President, he was a great President, the best President in my lifetime,' I told her she should follow her heart and do what she wants to do. I wish her luck!" Trump said.
In an interview this month with conservative talk show host Hugh Hewitt, Trump tagged Haley as overly ambitious. "She's a very ambitious person. She just couldn't stay in her seat. And I said you know what? Nikki, if you want to run, you go ahead and run," Trump said.
Trump's Make America Great Again Super PAC described Haley as a "career politician" in a statement. "She started out as a Never Trumper before resigning to serve in the Trump admin. She then resigned early to go rake in money on corporate boards...Sure just looks like more of the same, a career politician whose only fulfilled commitment is to herself."
The big picture: Trump has branded many all of his past opponents with derogatory nicknames, including...
Go deeper