Trump gives Mayor Pete a new nickname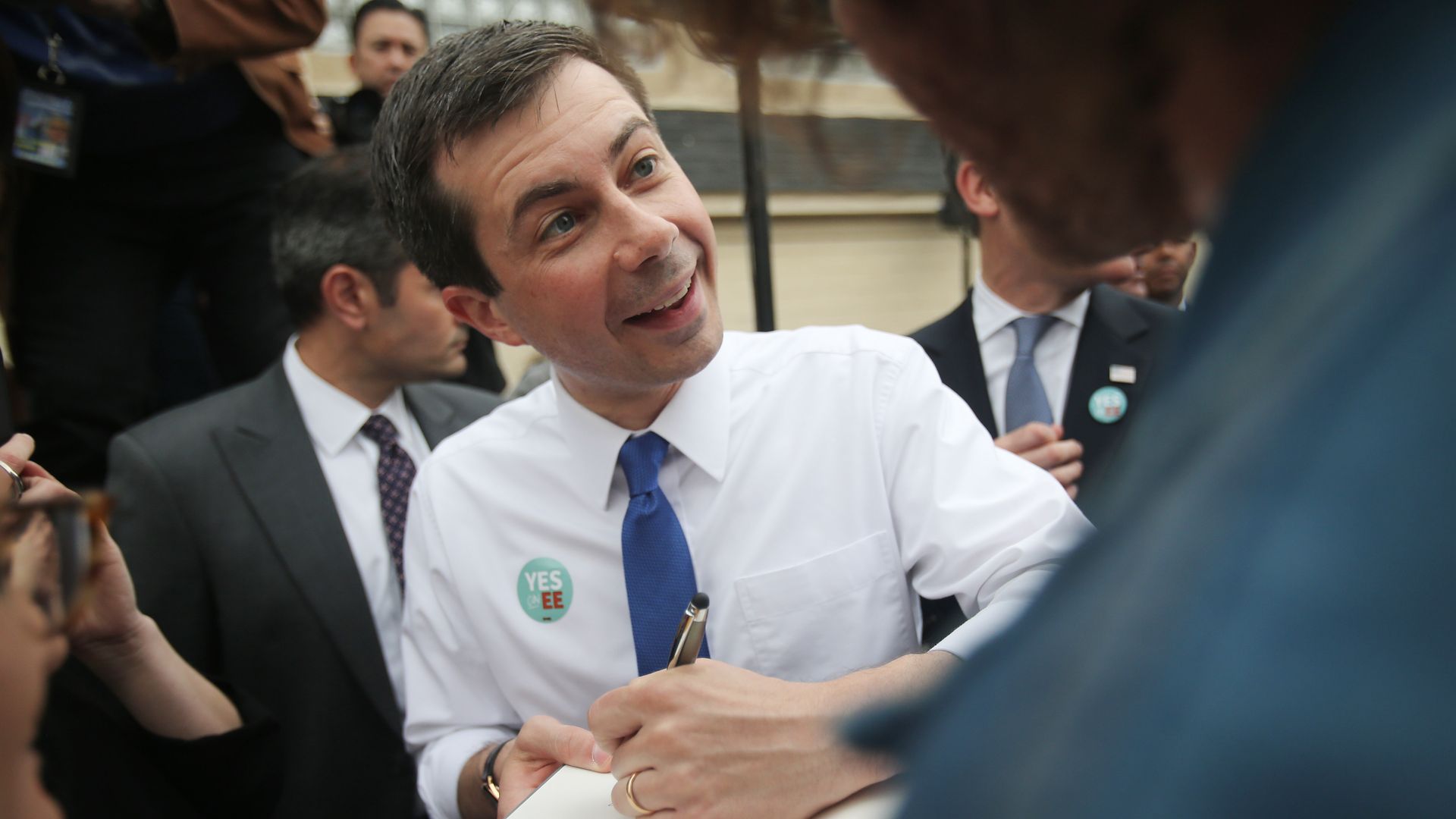 President Trump compared 2020 presidential candidate Mayor Pete Buttigieg to "Alfred E. Neuman", the boy with the goofy smile and large ears featured on the cover of MAD Magazine, during a new interview with Politico on Friday.
Why it matters: This is a similar strategy to Trump's 2016 campaign antics, wherein he labeled Hillary Clinton: "Crooked Hillary." A source familiar with Trump told Politico that the president "believes that if you can encapsulate someone in a phrase or a nickname, you can own them." Trump calls former Vice President Joe Biden "Creepy," or "Sleepy Joe" and Sen. Bernie Sanders (I-Vt.) "Crazy Bernie."
What he's saying: Trump said the packed 2020 Democratic field reminds him of his own 2016 primary race, and he anticipated Biden taking the opposing party's nomination, per Politico. He also compared Biden's success to date to his own in 2016.
Yes, but: Buttigieg responded by saying, "So, I'll be honest. I had to Google that. I guess it's a generational thing. I didn't get the reference. It's kind of funny I guess, but he's also the president of the United States and I'm surprised he's not spending more time trying to salvage this China deal."
Go deeper: Pete Buttigieg: Everything you need to know about the 2020 candidate
Go deeper