Trio of polls show Trump clawing back momentum from DeSantis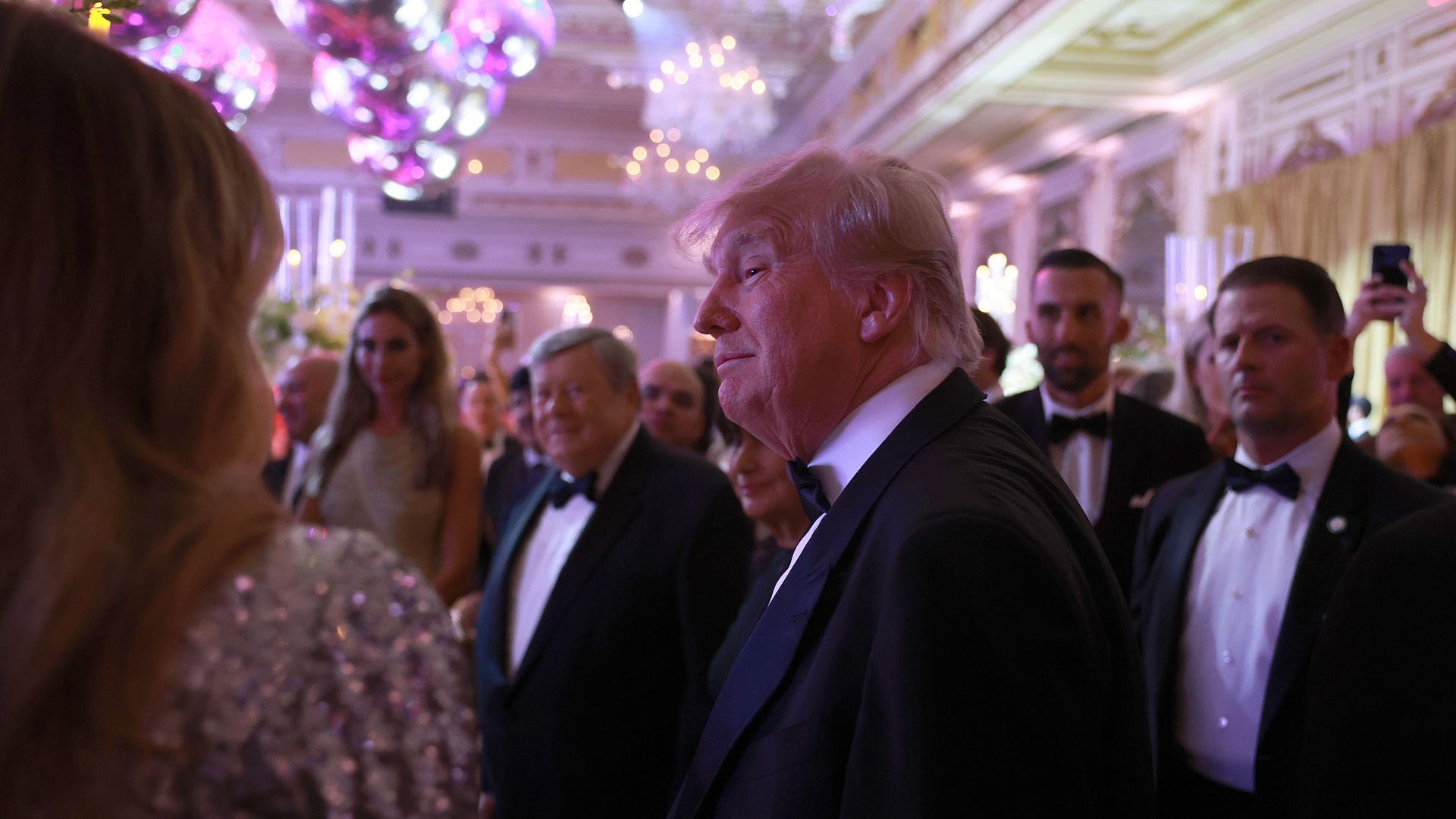 Three national polls released this month show former President Trump holds a double-digit lead over Florida Gov. Ron DeSantis in a hypothetical 2024 Republican presidential primary.
Why it matters: DeSantis appears to be losing the favorability edge he opened up in November, after Republicans' disappointing results in the midterms and Trump's dinner with white nationalist Nick Fuentes significantly dented the former president's popularity.
By the numbers
Trump: 55%
DeSantis: 29%
Former Vice President Mike Pence: 6%
Former U.N. Ambassador Nikki Haley: 3%
Trump: 49%
DeSantis: 30%
Pence: 7%
Haley: 3%
Trump: 48%
DeSantis: 28%
Pence 7%
Florida Sen. Marco Rubio: 3%
Haley: 3%
Go deeper