FBI finds one additional classified document in search of Pence's home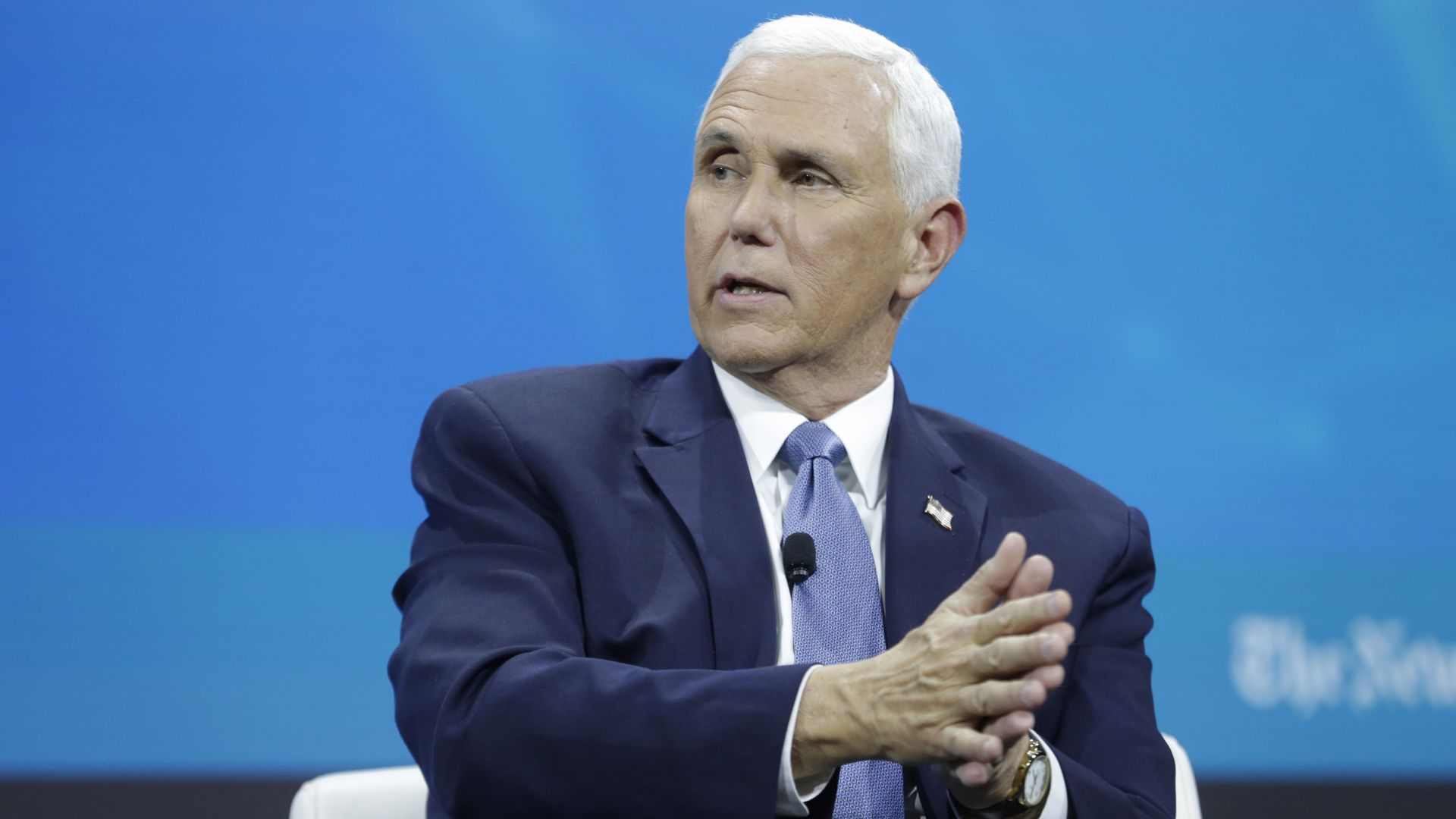 The FBI recovered an additional classified document in a five-hour search of former Vice President Mike Pence's Indiana home on Friday, a Pence adviser confirmed.
Why it matters: The discovery comes after the bureau retrieved a "small number" of classified materials from the house in January, per his attorney, and as both President Biden and former President Trump are under special counsel investigations for their handling of classified documents.
What they're saying: Pence adviser Devin O'Malley said in a statement that the vice president and his legal team "fully cooperated" with the "consensual" search on Friday.
"The Department of Justice completed a thorough and unrestricted search of five hours and removed one document with classified markings and six additional pages without such markings that were not discovered in the initial review by the vice president's counsel," O'Malley said.
A person familiar with the search told Axios the DOJ assured Pence's team that the scope of materials covered in the search "was the same as the scope applied in the searches of former Vice President, now President, Biden's personal locations."
Catch up quick: Pence has been subpoenaed by the special counsel overseeing the federal criminal investigations into Trump's efforts to overturn the 2020 election and his handling of classified documents, Axios confirmed on Thursday.
The subpoena is one of the most aggressive moves so far taken by special counsel Jack Smith as part of the investigations, though it was not immediately clear what information he was seeking.
The big picture: Following Trump's protracted legal battle over classified documents at his Mar-a-Lago residence and the discovery of classified documents at Biden's personal residence, Pence asked his lawyers on Jan. 16 to review documents at his personal home, Greg Jacob, Pence's counsel, wrote in a Jan. 18 letter to the National Archives.
The earlier search, initiated "out of an abundance of caution," turned up a "small number of documents that could potentially contain sensitive or classified information," according to the letter.
Jacob said at the time Pence was unaware of the presence of the documents and immediately secured the documents and directed his representatives to work with the archives to ensure their return.
Pence had said previously he didn't take any classified documents with him when he left the office.
Rep. James Comer (R-Ky.), who chairs the House Oversight and Accountability Committee, said Pence agreed to fully cooperate with congressional oversight on the discovery of the documents at his home.
Comer said last month the committee would not probe Trump's handling of classified documents, though it is investigating Biden's handling of documents.
Flashback: The FBI search at Pence's follows a Feb. 1 search of Biden's home in Rehoboth Beach, Delaware, where investigators did not find any additional documents with classified markings.
Editor's note: This story was updated with additional reporting.
Go deeper:
Go deeper