Calls for classified document reform mount after repeated discoveries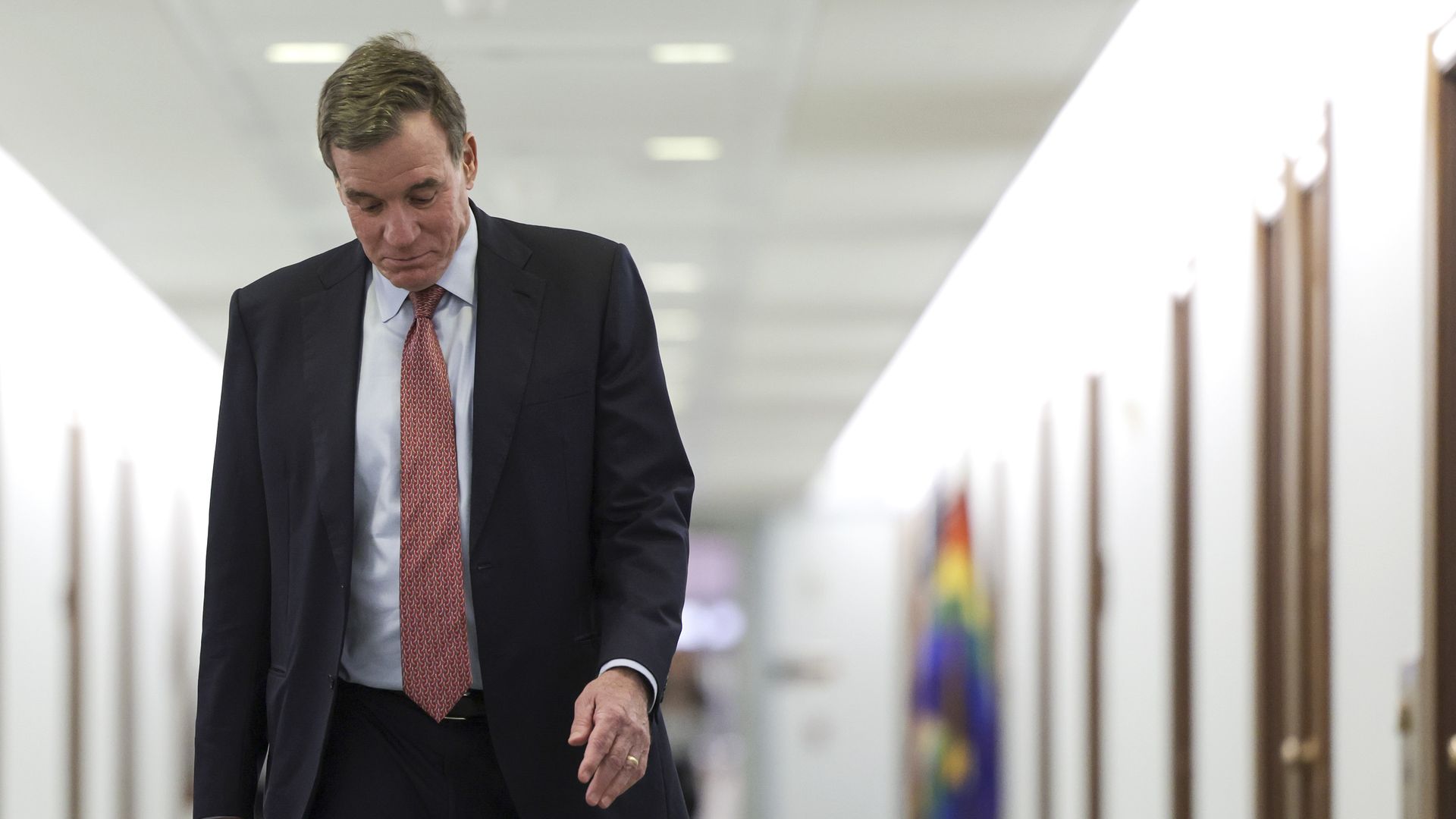 Bipartisan calls for reforms to the classified document system are growing following the series of revelations of government records found outside the White House and the National Archives.
Driving the news: Issues over the classification of documents have been "bubbling for a long time," Sen. Mark Warner (D-Va.) said Sunday. "I think this series of events pushes it to the forefront," he added.
Warner, who is the chairman of the Senate Intelligence Committee, said that he thinks there is bipartisan support for reforming the system.
"We've got a problem in terms of both classification levels, how senior elected officials when they leave government, how they handle documents, we've had too many examples of this," Warner said Sunday on CBS News' "Face the Nation."
"I think we've got the bipartisan bona fides to say, 'Let's put in place on a going-forward basis a better process.'"
House Intelligence Committee Chairman Mike Turner (R-Ohio) also said Sunday that "things are over-classified" in the wake of revelations of classified material at former Vice President Mike Pence's Indiana home.
"It's really astounding because it shows that there's a systemic problem here on the administration handling side," Turner said on ABC's "This Week."
Turner also criticized the Department of Justice for not allowing Congress to see the classified documents that were held by former President Trump and President Biden.
"You're going to see bipartisan, bicameral support to force Attorney General [Merrick] Garland to make these available to Congress," Turner said.
Zoom out: Rep. Adam Schiff (D-Calif.) also said this week that there's a "systemic problem" with the system of classified documents and how they're handled in the U.S. government.
The bottom line: "One good thing that may come out of this, we're going to find a way to resolve this issue on a going-forward basis," Warner said.
Go deeper ... GOP strategists: Biden and Pence classified document revelations a "gift for Trump"
Go deeper