"Pandemic paranoia" clouds economic reality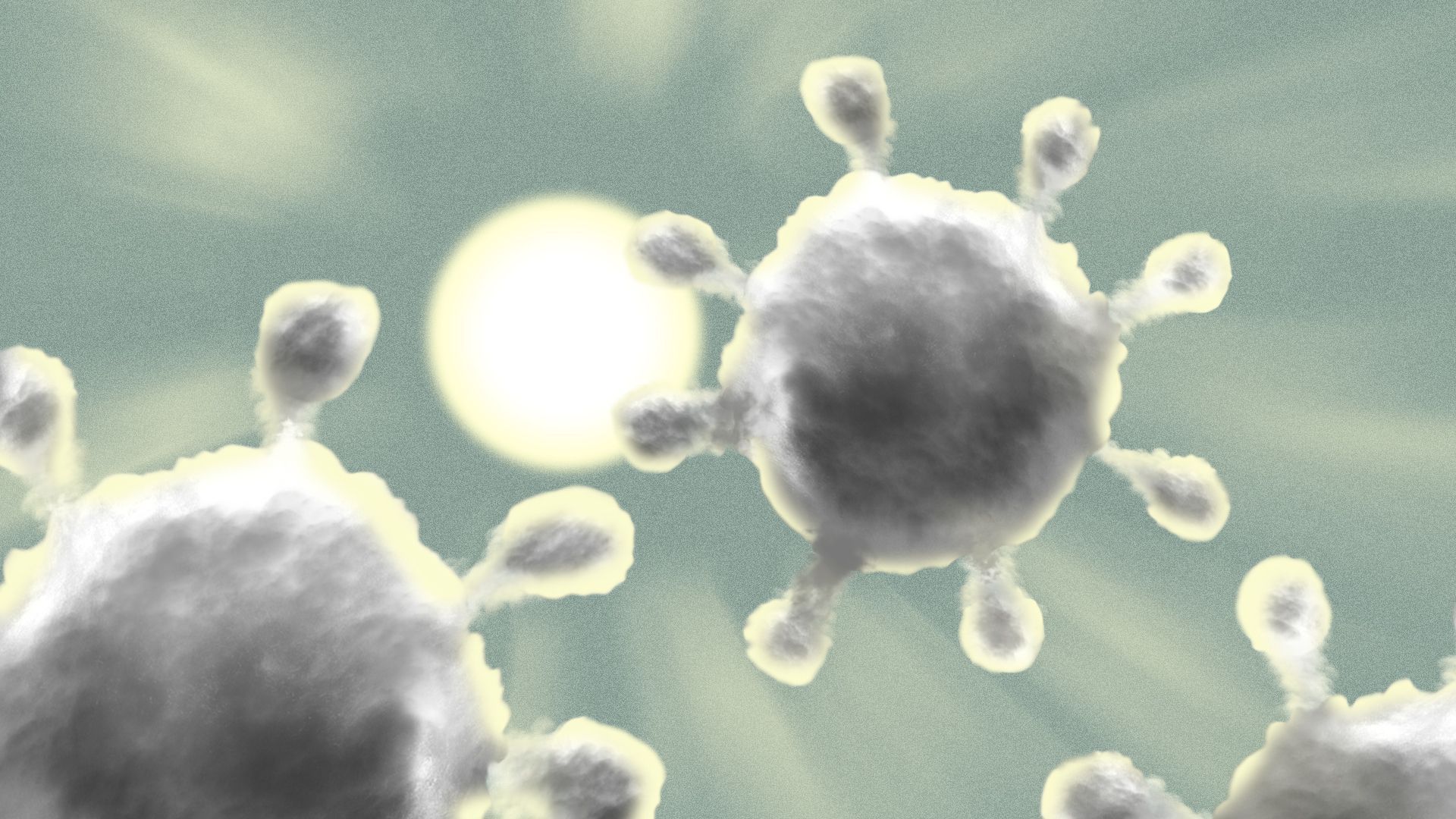 The echo of "pandemic paranoia" is one factor preventing many of us from seeing what's strong about the U.S. economy right now.
Why it matters: By many measures, it's booming. But business leaders have issued serious warnings and thrown up yellow flags, while consumers repeatedly signal growing pessimism.
State of play: Jobs are growing at a bonkers pace, unemployment is ultra-low; 70% of earnings have been better than expected; inflation is high, but slowing down; and travel, dining out and event planning are soaring.
The intrigue: "Everyone's anticipating a slowdown, but hadn't seen proof of a slowdown yet," Becky Frankiewicz, president and chief commercial officer of ManpowerGroup NA, tells Axios.
"Employers are still recovering from the emotion and the stress" of trying to grow their businesses as the world shut down.
Context: The severity of the global health crisis has had such a deep impact on our psyche that it's clouding the way we see reality, making us more fearful and less trusting of people and information, experts told CNN in 2021.
Fear shows up in sentiment from CEOs to consumers, too, despite how much our own behaviors contradict our moods.
Today, workers still hold the upper hand because they hold the keys to where labor is most needed and wages favor turnover, Frankiewicz says.
"The quit rate hasn't dropped below 4 million in 19 months," she says, while the average increase in salary is 15% if someone jumps ship versus 7% if they stay.
"The American worker is still confident ... and it goes back to how much they were in demand during the crisis."
The big picture: There are still plenty of worrying signs on the horizon that warrant monitoring.
Savings rates have plunged, credit card usage has jumped and excess savings stored up from stimulus checks and stay-at-home lifestyles are shrinking.
But, coupled with a labor market that isn't following "a traditional playbook for a slowdown," the economy is becoming increasingly difficult to predict and that feeds into negative anticipation, Frankiewicz notes.
What to watch: News of tech layoffs have dominated the headlines.
That's because as companies like Salesforce and Microsoft hired so massively during the pandemic, they became the "media weathervane for economic growth," Frankiewicz says.
Go deeper
Go deeper