U.S. economy adds whopping 517,000 jobs in January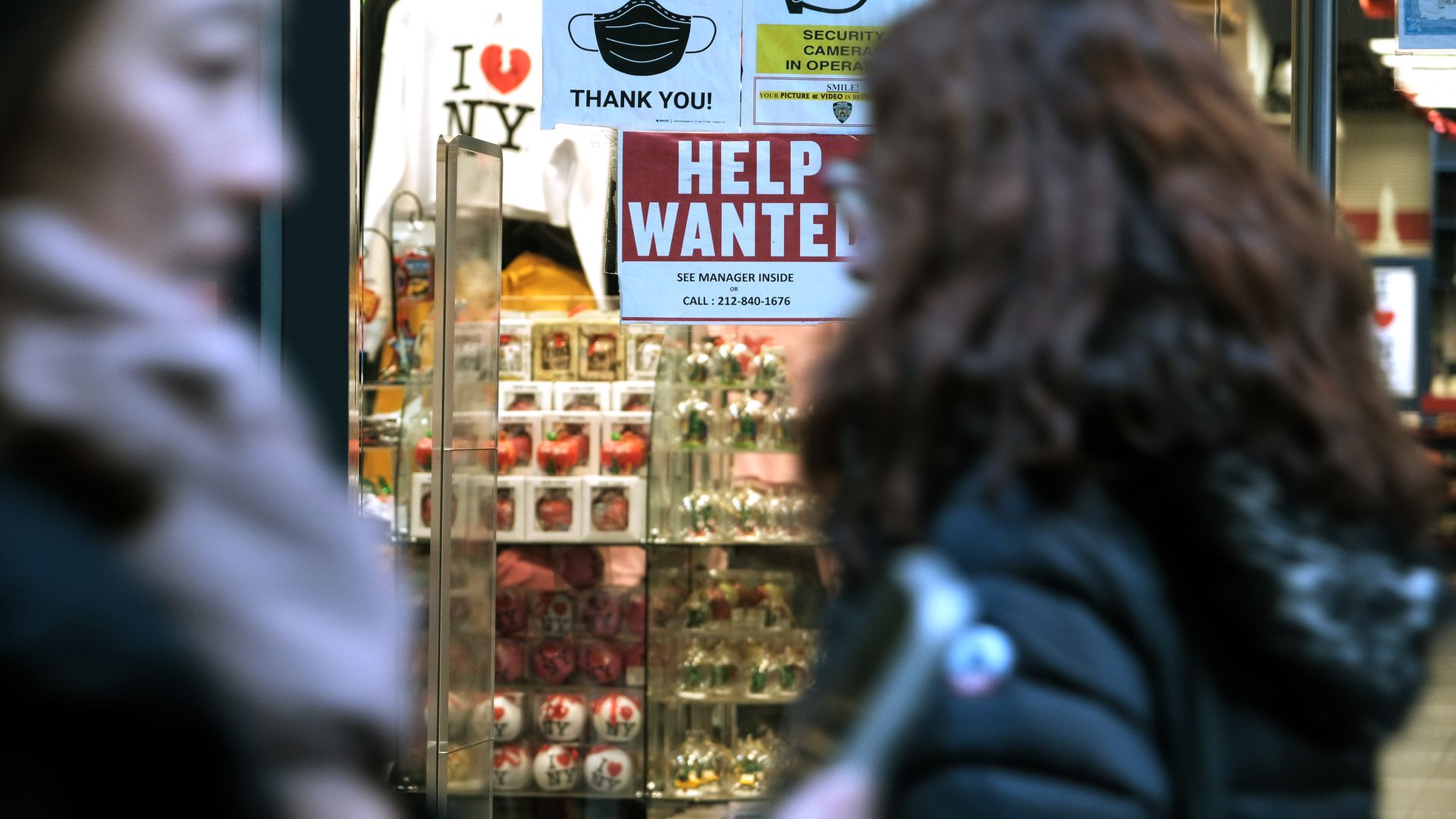 The U.S. economy added 517,000 jobs in January, and the unemployment rate fell to 3.4% — the lowest level in over a half-century, the government said on Friday.
Why it matters: Employers added jobs at an unexpectedly rapid pace, the latest sign of a hot labor market despite aggressive moves by the Federal Reserve to cool it down.
The numbers are more than double the 190,000 forecasters anticipated.
Details: The extraordinary report comes as the Fed continues to dial back its pace of interest rates and prepares to raise rates further to restrain the economy and chill still-high inflation.
Fed chair Jerome Powell has acknowledged progress on slowing inflation in recent months while noting risks lie ahead. Among them is wage growth, which is rising at a pace still too swift for the Fed's comfort.
In January, average hourly earnings rose 0.3% — or 4.4% over the previous year, according to Friday's data.
The big picture: The data also showed that employment in 2022 was even stronger than initially thought, with roughly 568,000 more jobs than previously reported.
The update was part of the Labor Department's annual revisions, which incorporate more complete data from insurance records and updated seasonal adjustments.
Editor's note: This is breaking news. Please check back for updates.
Go deeper