WH counsel's office: Biden's Wilmington home does not have visitor logs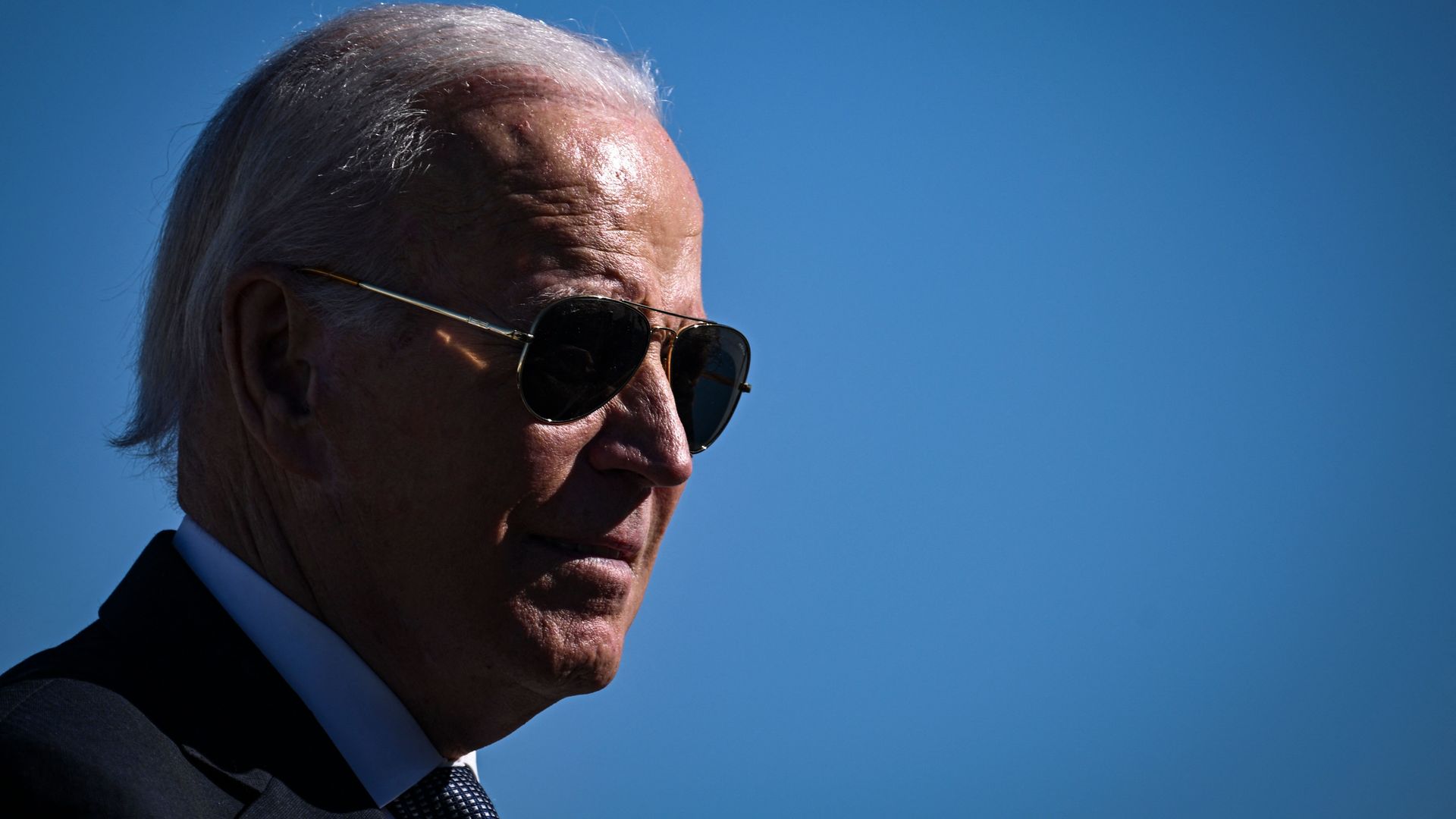 The White House counsel's office said on Monday that President Biden's home in Wilmington, Delaware, does not have visitor logs, according to a statement first reported by Fox News.
Driving the news: House Oversight Committee Chair James Comer (R-Ky.) on Sunday requested the White House to release the visitor logs for Biden's Wilmington residence in response to classified documents being found at the president's former office and his home.
The latest: The White House pushed back on Monday, saying House Republicans "have no credibility" on the issue given how they have reacted to classified documents found at former President Trump's Mar-a-Lago residence.
"Their demands should be met with skepticism and they should face questions themselves about why they are politicizing this issue and admitting they actually do not care about the underlying classified material," said spokesperson Ian Sams.
"President Biden is doing the right thing and is cooperating fully with a thorough review, but House Republicans are playing politics in a shamelessly hypocritical attempt to attack President Biden."
What they're saying: "Like every President in decades of modern history, his personal residence is personal," the White House counsel's office said in a statement on Monday to Fox News.
"But upon taking office, President Biden restored the norm and tradition of keeping White House visitors logs, including publishing them regularly, after the previous administration ended them," per the statement.
The White House Counsel's Office didn't immediately respond to an Axios' request for comment.
The Secret Service also told Fox News that while its agents are assigned to the home, it does not record visitors to it.
The big picture: In the Sunday letter addressed to the White House Chief of Staff Ron Klain, Comer said there were "serious national security implications" with the presence of the documents at Biden's private residence.
"President Biden's mishandling of classified materials raises the issue of whether he has jeopardized our national security," Comer wrote.
On Sunday, Comer also said the Oversight Committee would not investigate Trump's mishandling of classified documents alongside Biden's because "there have been so many investigations of President Trump."
Comer said the committee would also not investigate Trump's case because he's mainly concerned about alleged mistreatment against Trump by the Department of Justice throughout its investigation into his classified documents.
Trump's and Biden's cases so far have key differences, the primary one being compliance. Biden appears to be cooperating with investigators, while Trump rebuffed the National Archives' requests for the documents for more than one year, leading to the FBI executing a search warrant on his Mar-a-Lago resort in August 2022.
Go deeper: What we know about Biden's classified documents investigation
Editor's note: This post has been updated with an additional statement from the White House.
Go deeper