6. How Latinos became strong Democrats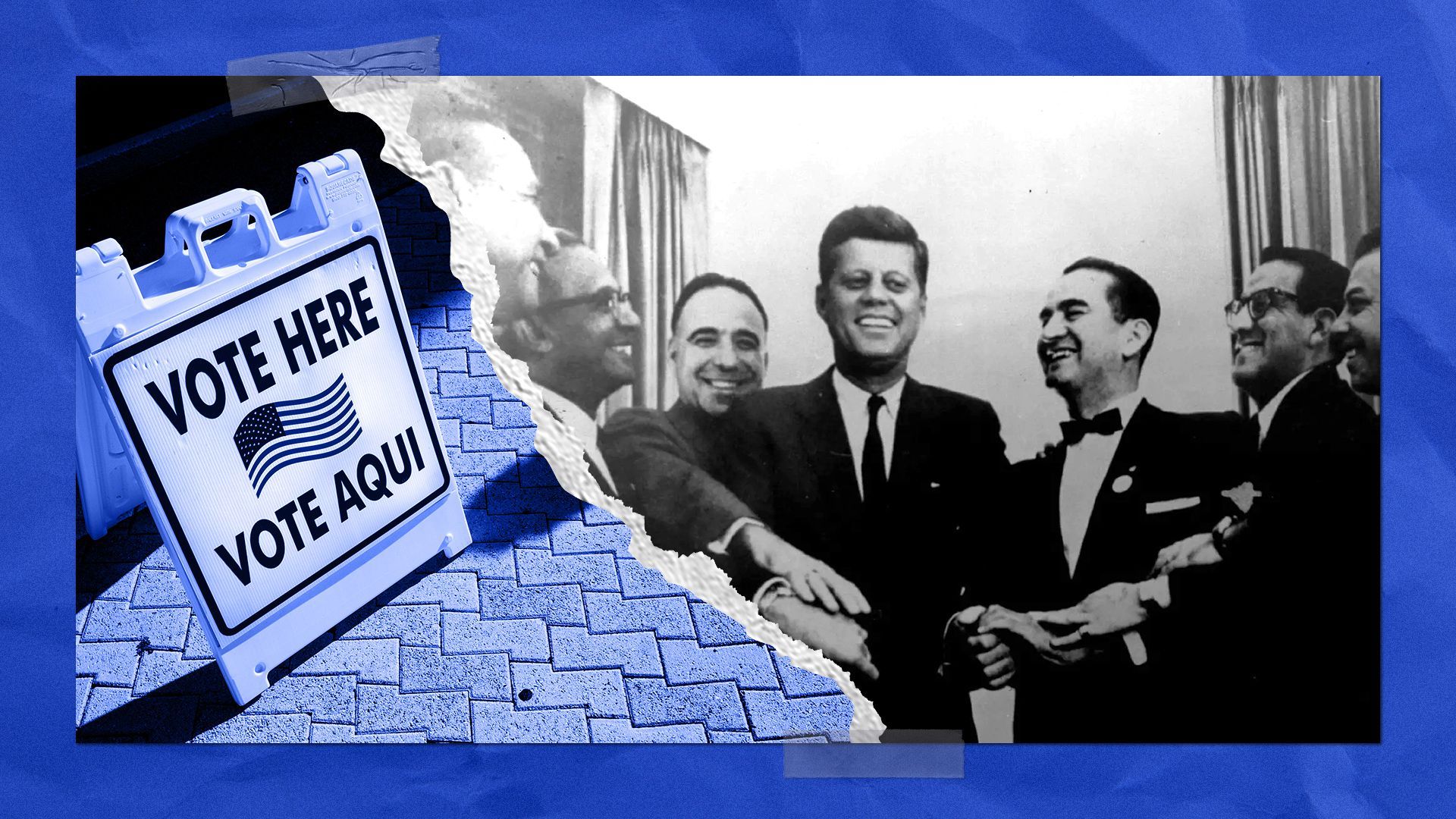 It took Mexican Americans and Puerto Ricans decades to become crucial voting blocs in the U.S., and they did so as strong Democrats for over half a century.
The big picture: Several missteps by Republicans and a groundbreaking campaign by John F. Kennedy in 1960 put the majority of Latino voters in the Democratic column for generations. But that history is fading.
Previous Story
Next Story